My personal top 10 Milan sightseeing and luxury sights fora luxury weekend. As a travel blogger, you are always asked by friends and acquaintances, "You've been to Milan before". I want to spend with my wife or with my partner a nice weekend in Milan, what should I have seen. Therefore, I would like to present you once my "Top 10 Milan sights luxury".
Luxury travel and luxury weekend in Milan with the best Milan sights in the luxury area.
If you know the people and the travel budget, it is of course a little easier, but you can also replace many stores and labels in Milan with cheaper chains. However, if you want it to "leave an impression", you can spend the 24 hours in Milan with the Milan sights luxury as a luxury weekend as follows.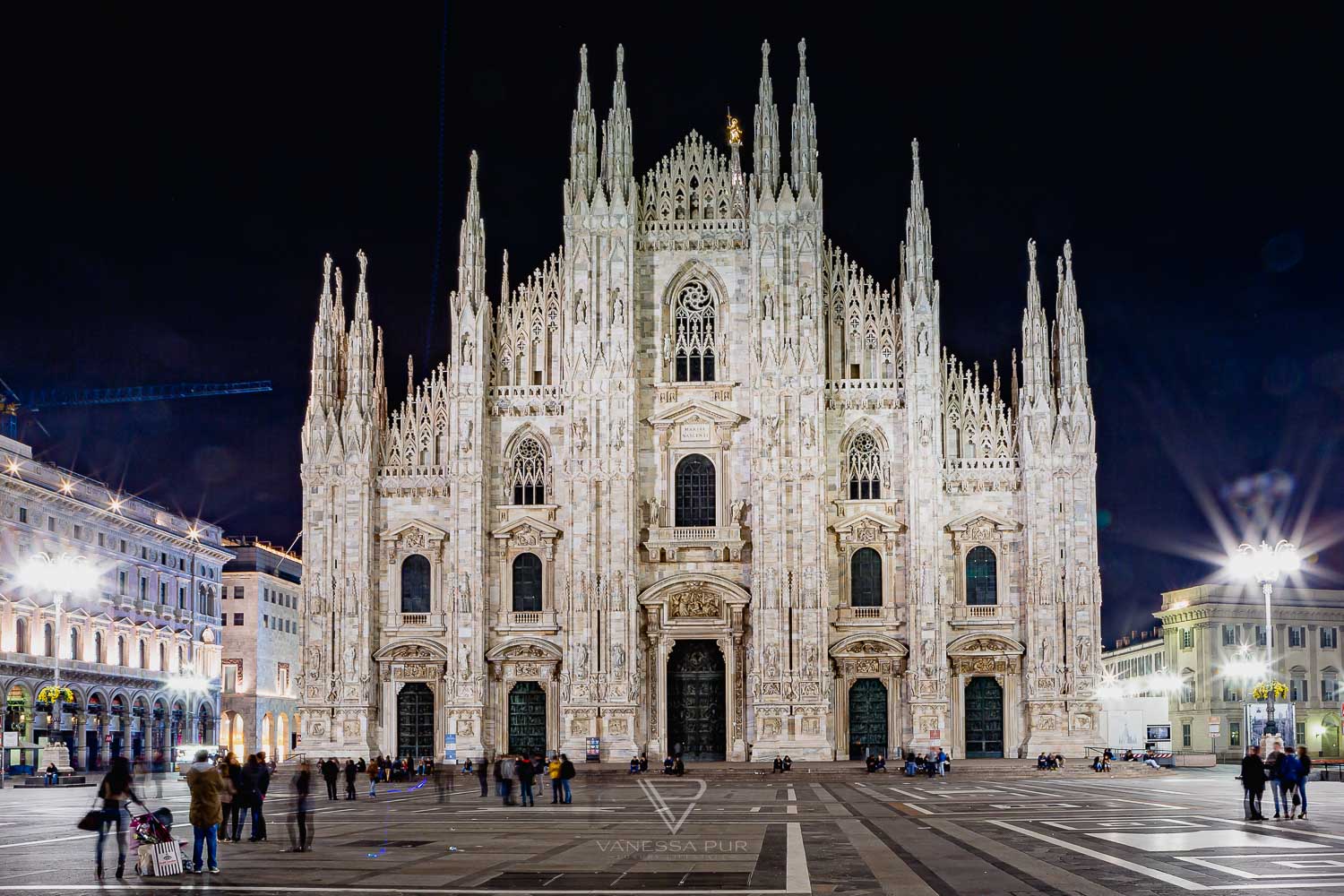 Top 1 – Luxury hotel between the Milan sights – Four Seasons Milan
Arrive for the luxury weekend at the Four Seasons Hotel Milan, which has not received the nickname "The fashion and luxury hotel in Milan" for nothing. It is perfectly located on Via Gesù 6 and is only about 5 minutes from Milan Cathedral. After arrival, a stay in the spa and wellness area is a good idea – temperatures around 32°C and a pleasant selection of treatments make for a perfect start to your stay. The hotel itself is already considered a Milan sightseeing luxury experience.
Top 2 – Luxury Labels Shopping as a Milan Sightseeing Experience
Then a shopping spree as Milan sights luxury in the various fashion labels that have settled directly around the hotel – from Prada to Versace to Gucci and Chanel is really every brand represented and the prices are often a little cheaper than in Germany – so a visit is worthwhile.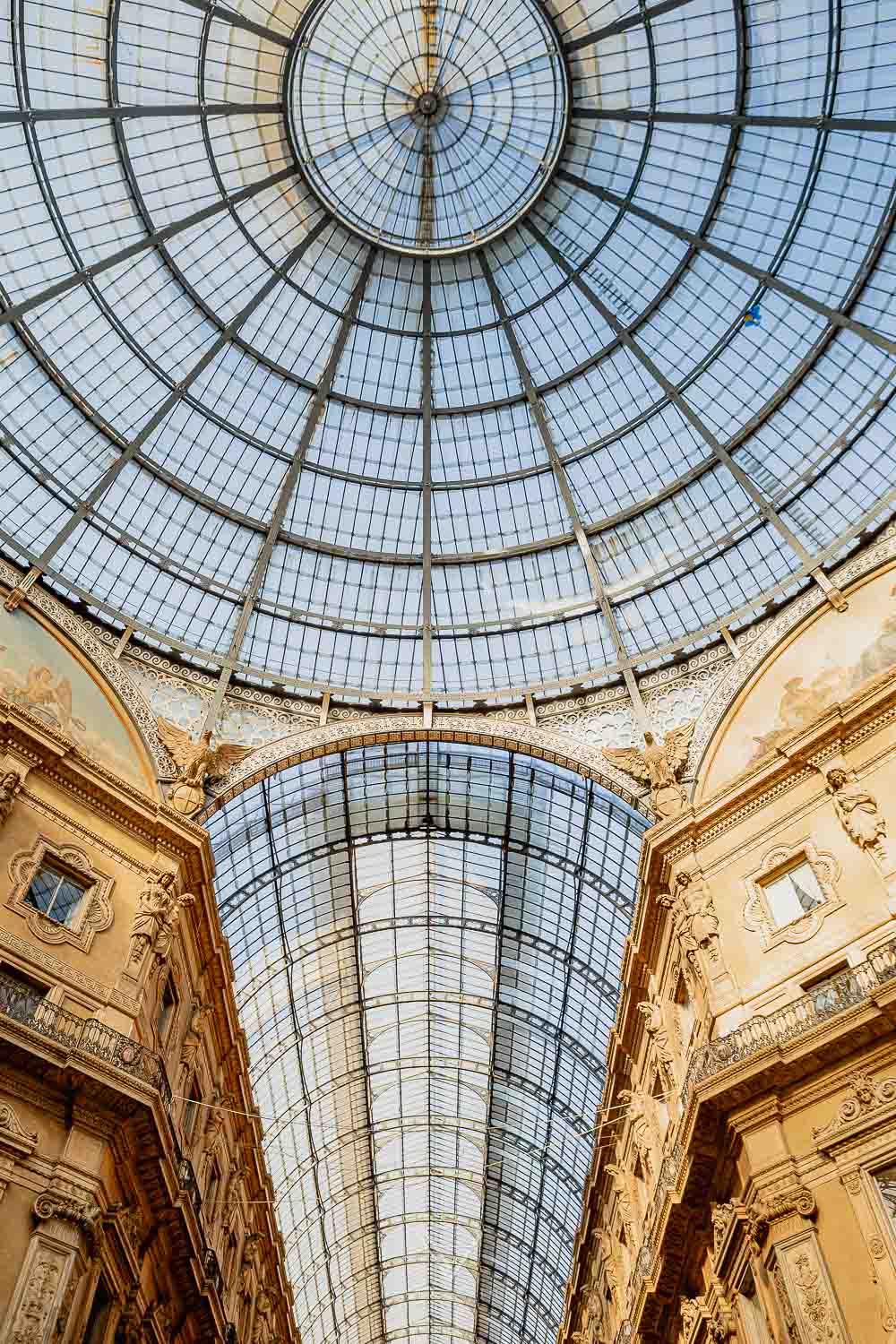 Top 3 – Dinner at Cocopazzo – Milan sightseeing luxury weekend
For the evening, there is then the option for an original Italian dinner in a tavern, narrow tables, high friendliness and a touch of Italian life at very acceptable prices. – The "Cocopazzo" enchants with antipasti, pizza and a touch of "vacation".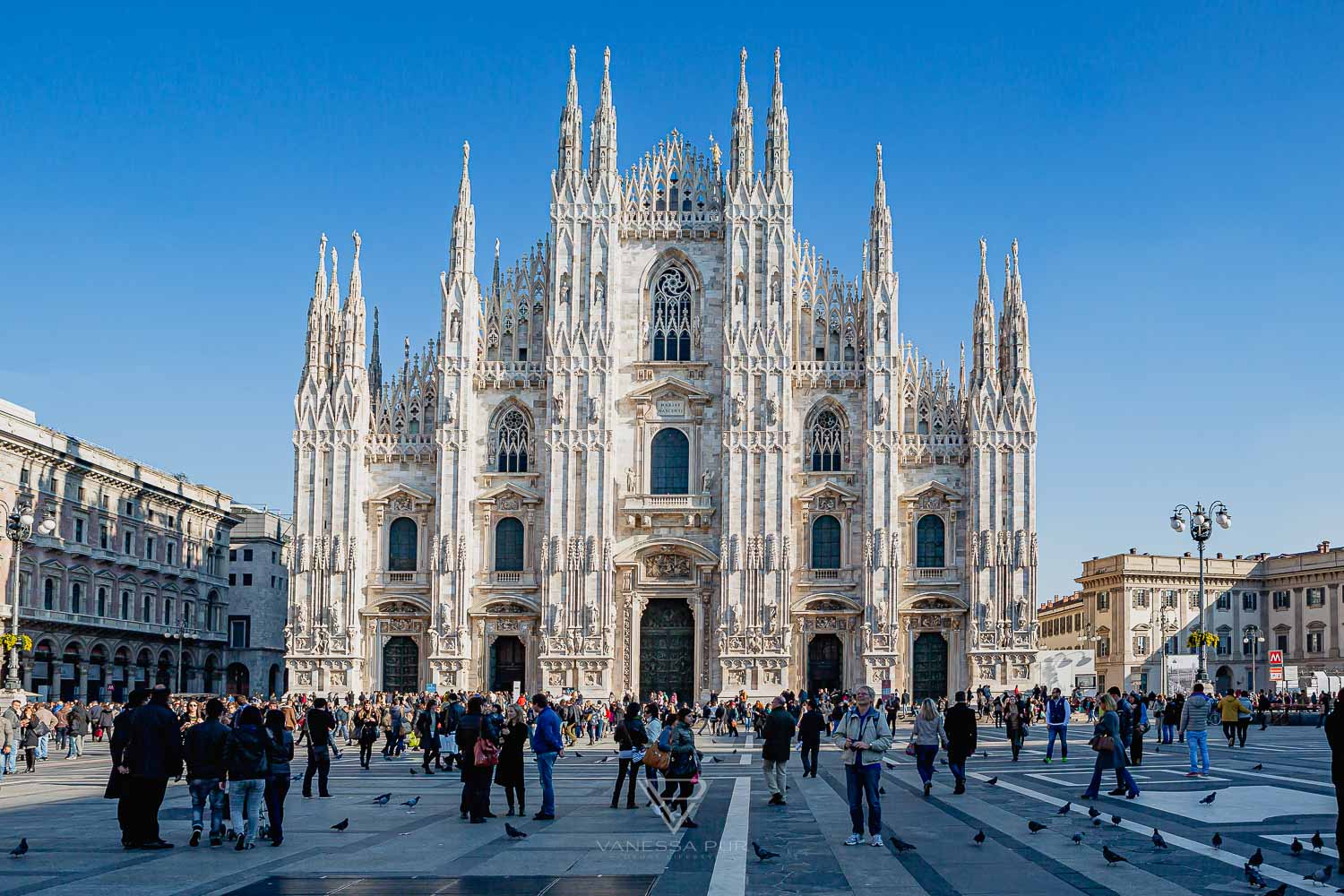 Reserve a table in advance from the hotel! Helpful, as the service is then even more eager 🙂 – On the dessert in the restaurant I would do without, because for this there is a better tip in Milan.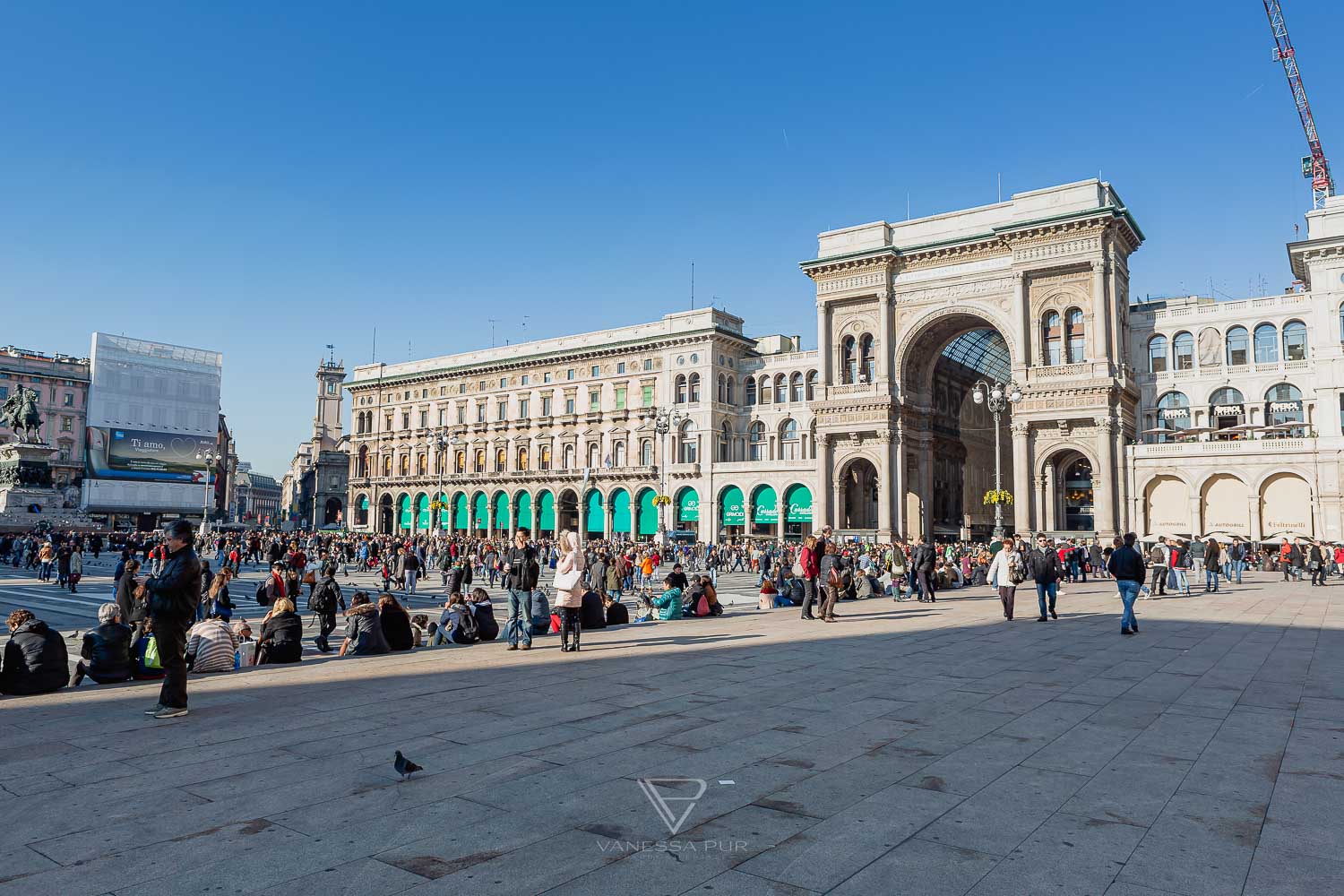 Top 4 – Italian ice cream at Ciccolatialiani – Milan sights luxury weekend
What better way to sweeten the evening than with an original Italian ice cream at the best ice cream parlor in Milan – the "Ciccolatialiani" located on the back side of Galleria Vittoria Emanuele II and Milan's Scala. Somewhat upscale prices, but excellent ice cream and a great selection.
Top 5 – Cocktails at L'Ale Bar – Luxury Weekend
At the end of the evening there is the new bar "L'Ale" for cocktails and a nice glass of wine. This is located on the right side of Milan Scala (about 50 meters). If it is empty, don't be deterred, as soon as Milan Scala is over with the show, you won't get a seat here!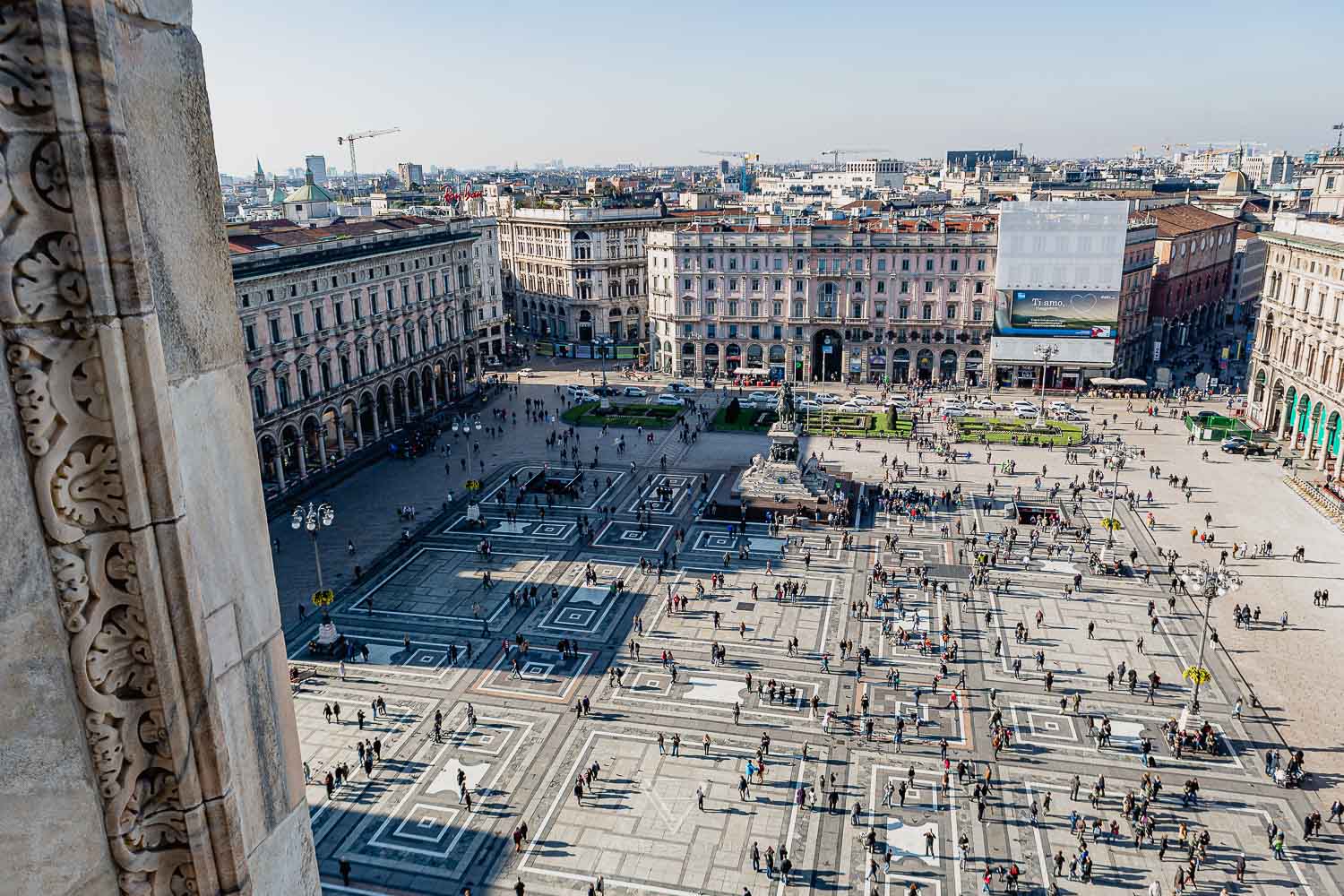 Top 6 – Morning on the Milan Cathedral – Milan sightseeing luxury weekend
Get up early on Sunday at 08:00 and head to Milan Cathedral. A quick cup of coffee and a croissant (also delivered to the room in 15 minutes at the hotel as a business breakfast), because there is a recommendation for later.
The cathedral terraces open at 09.00 and you get a fantastic view over Milan and with a little luck also a great view of the Alps. If you keep towards the elevator on the terrace, you will find another platform behind it, which is not so crowded by tourists. Admission to the Cathedral Terraces, currently 7.00 EUR for the staircase and 12.00 EUR for the elevator.
Afterwards there is the possibility to visit the Milan Cathedral (or before), this is already open from 06.00 o'clock daily. If you want to take pictures (also with smartphone, Ipad, etc.) you need a photo permit for 2,00 EUR.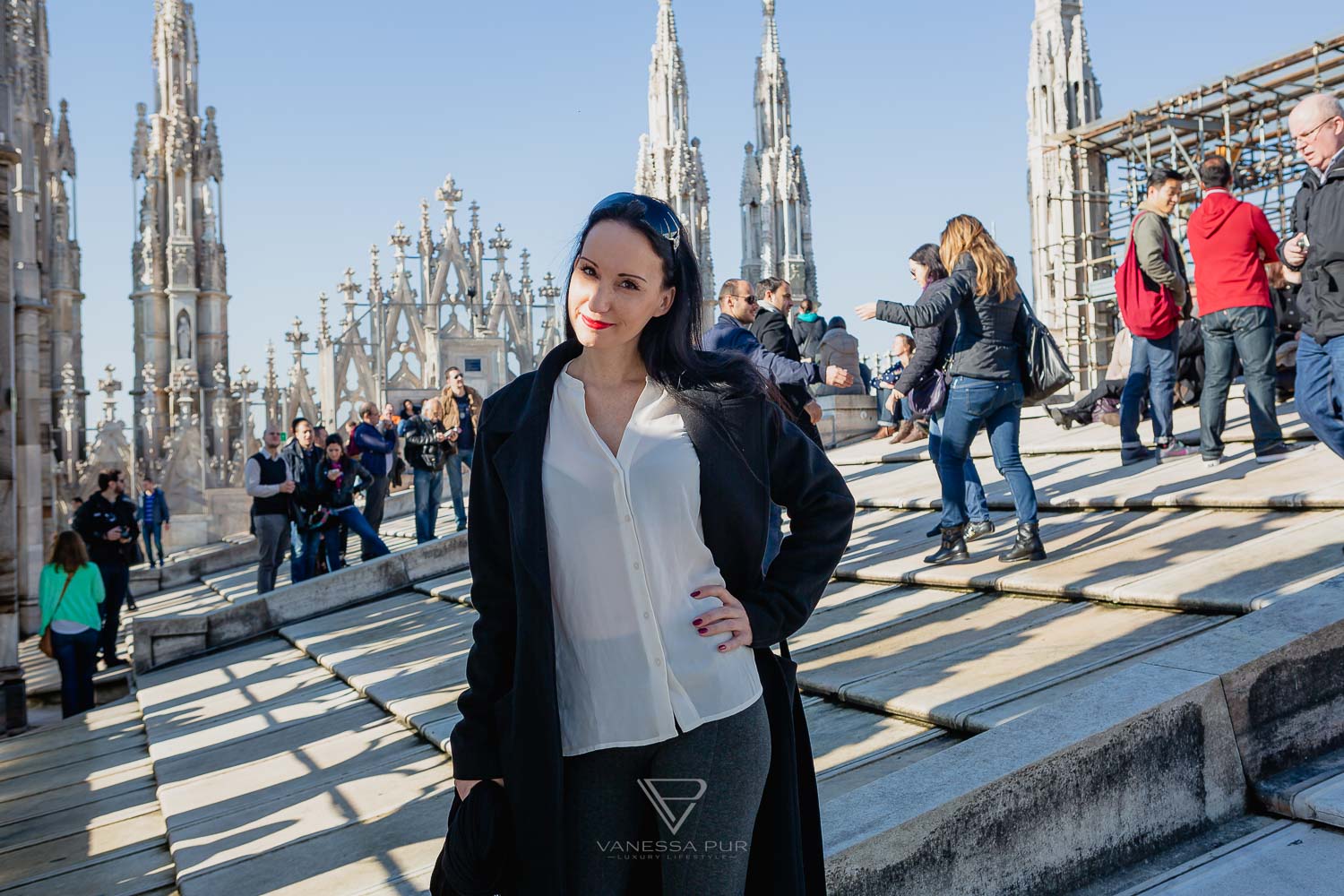 Top 7 – Luxury Mall Shopping in the Vittoria Emanuele II Galleria – Milan Sights Luxury Weekend
After the tour, there is then the opportunity to visit the Vittoria Emanuele II Galleria again in more detail. One of the oldest covered shopping malls in the world with all the world famous brands. Here you are guaranteed to find a special memory from Milan.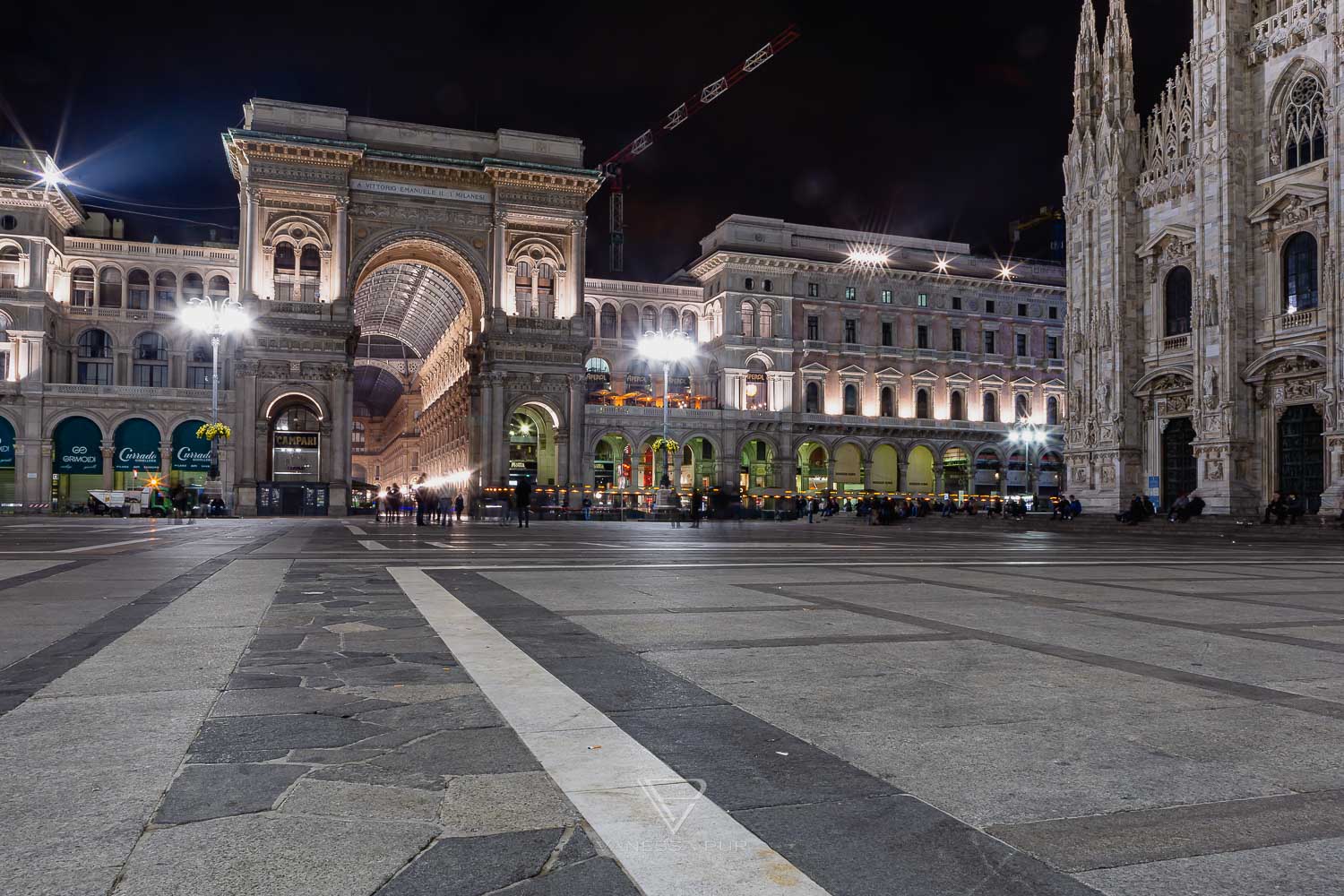 Top 8 – Coffee break at Gucci Café or Luini – Milan sightseeing luxury weekend
Then, if you want something traditional and special, you can have an espresso at the "Gucci Café" (in the Galleria) or just 50 meters away have a snack at "Luini", an Italian bakery and known far beyond Milan.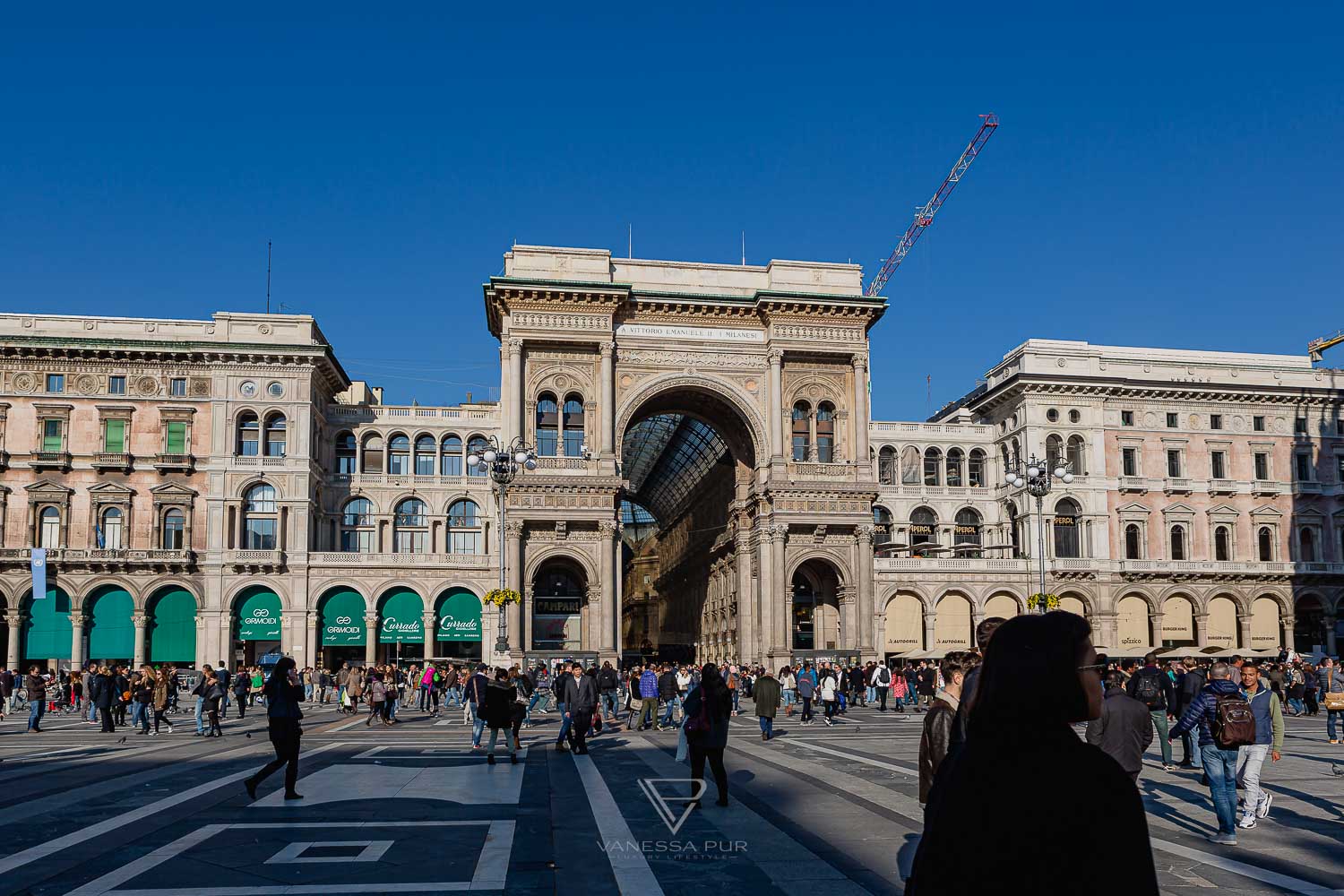 Top 9 – Traditional Sunday brunch in a luxury hotel – Milan sights luxury weekend
It is now recommended to return to the hotel – where a special tradition from Milan is waiting from 12:30. The "Brunch at Il Teatro", more popular with Milanese residents and the meeting place for the whole family. From oysters to sushi and fresh egg dishes, to a variety of meat and pizza dishes, there is the conclusion in the "Chocolate Room". A whole room filled with fashion and chocolate. An absolute eye-catcher. Table reservation recommended.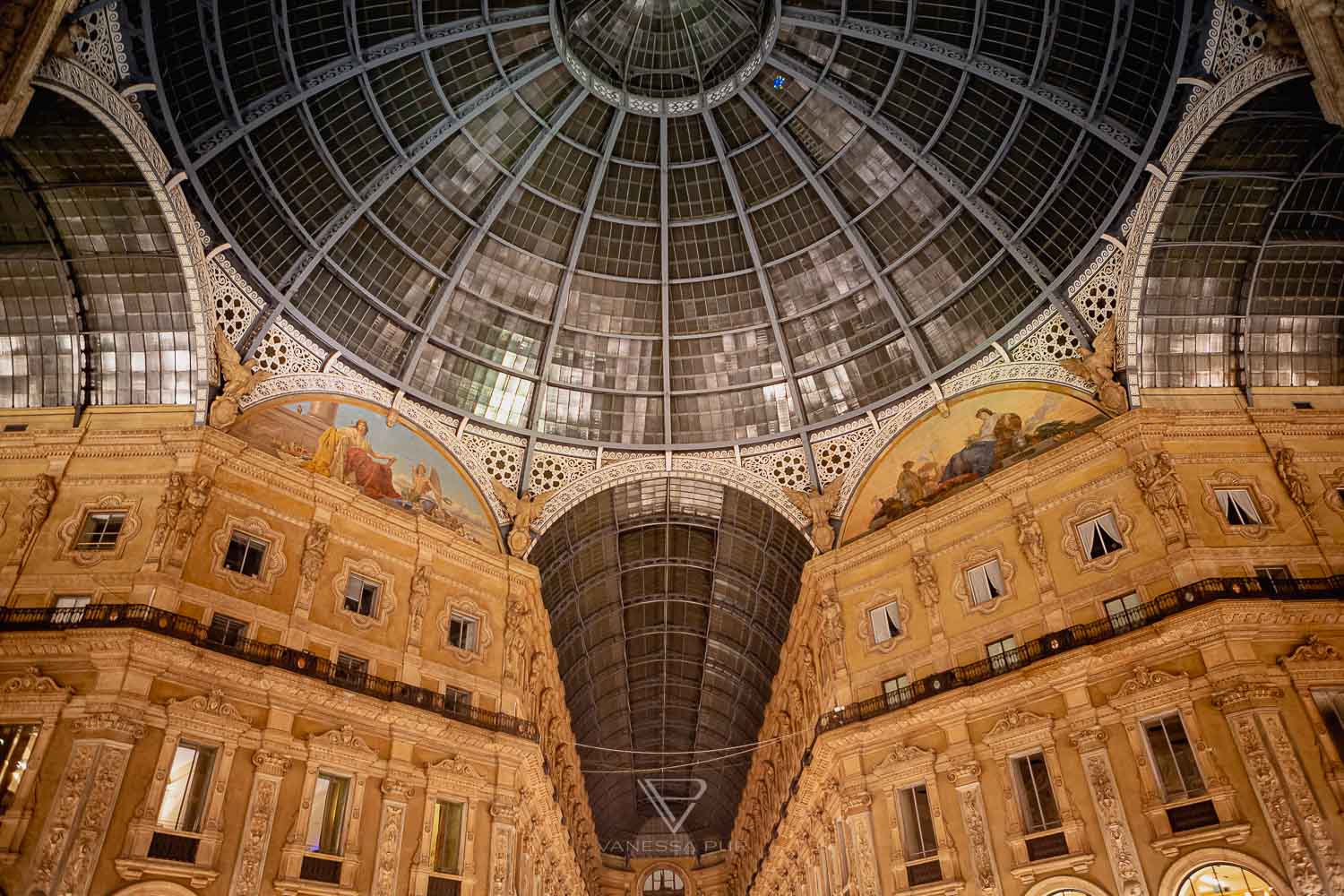 Top 10 – Shopping relaxation in the Corso Vittorio Emanuele II – Milan sights luxury weekend
For those who do not want to visit all the premium labels, there is also near the Milan Cathedral the shopping street "Corso Vittorio Emanuele II" – which practically leads from the premium labels to the Milan Cathedral and is home to all the well-known brands such as H&M, Zara, Mango, Esprit, Benetton, etc. and just as a few small boutiques with great shoes and great clothes.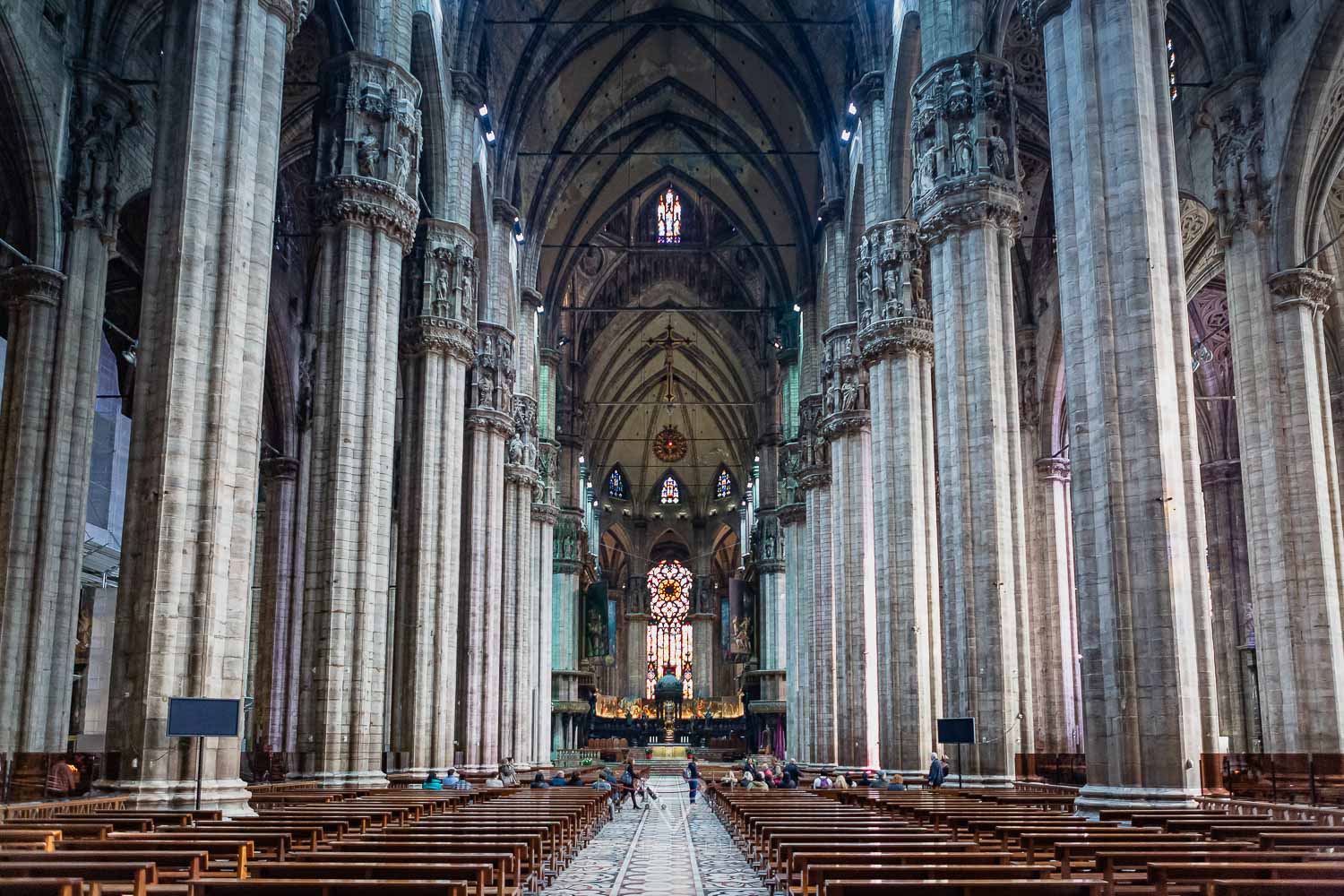 Conclusion – Milan sightseeing luxury weekend in Milan spend
If you want to get up a little earlier on Sunday, you can of course first go to the Luini and then to the Milan Cathedral. After brunch, you can then pick up your car again from valet parking (20 EUR per day), stow your purchases and head back home, hopefully with fond memories from Milan.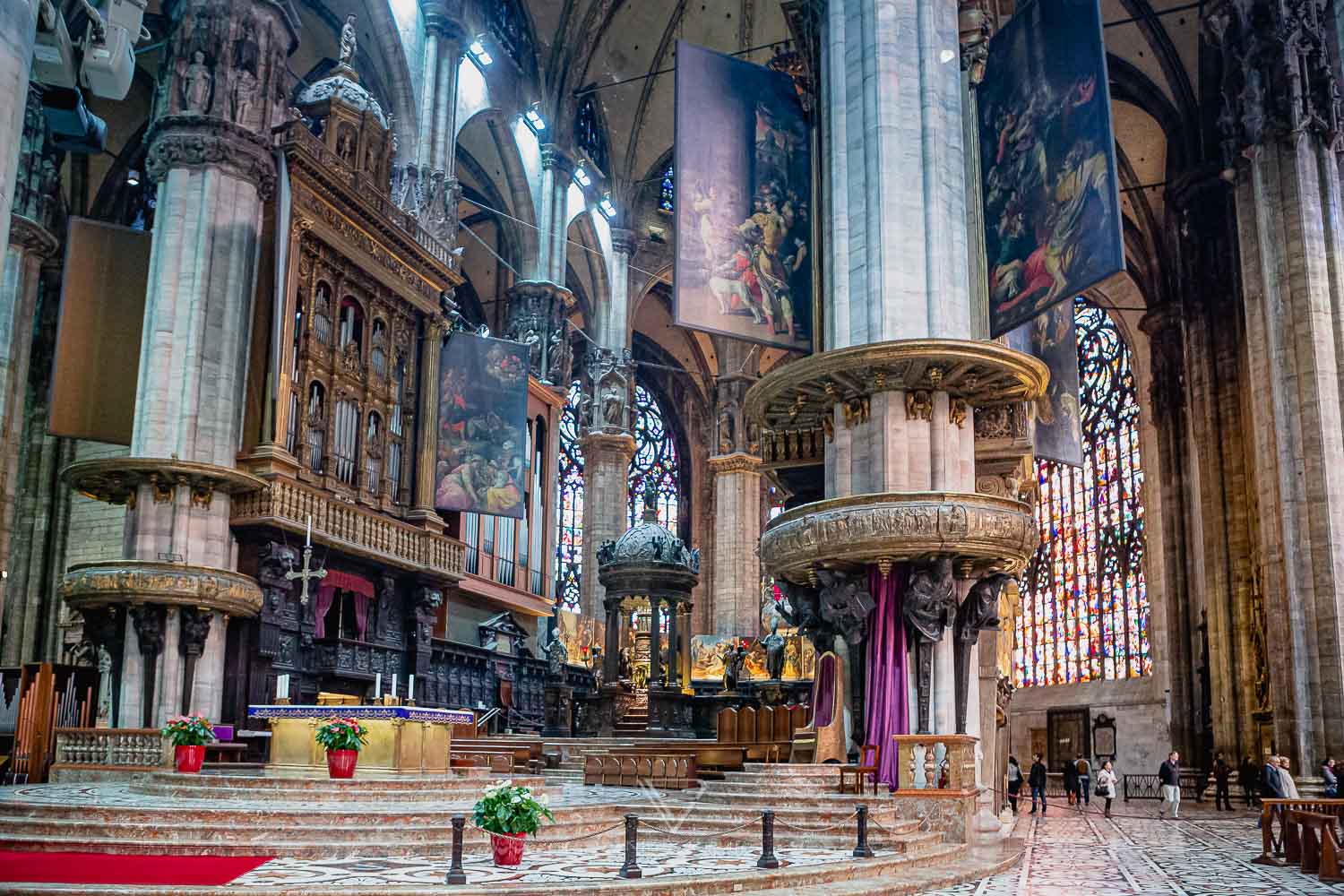 Milan is the city where you meet many people with style. The fashion metropolis inspires with its Italian charm and the special buildings. Maybe my guide will help you for a very special visit to the city and the Milan sights luxury. You will certainly find your own favorites and just let yourself drift. By the way, the city is also wonderful for marriage proposals…