I had my first Olaplex experience at a hairdresser in Frankfurt while lightening and coloring my hair. In the meantime, I have been able to collect many Olaplex experiences with my long hair and would like to tell you more about my Olaplex experiences. What can the new miracle product from Hollywood, which is already trusted by all stars? Can you really dye your hair like Kim Kardashian from black to cool white-blond and back to black without completely damaging your own hair? 
Anyone who changes their hair color and style more often knows how punishing this can be for their own hair. Especially if you lighten your hair or treat it chemically, this can lead to damage to the hair structure. Exactly for this there is now a new development on the market, which most hair salons no longer want to do without.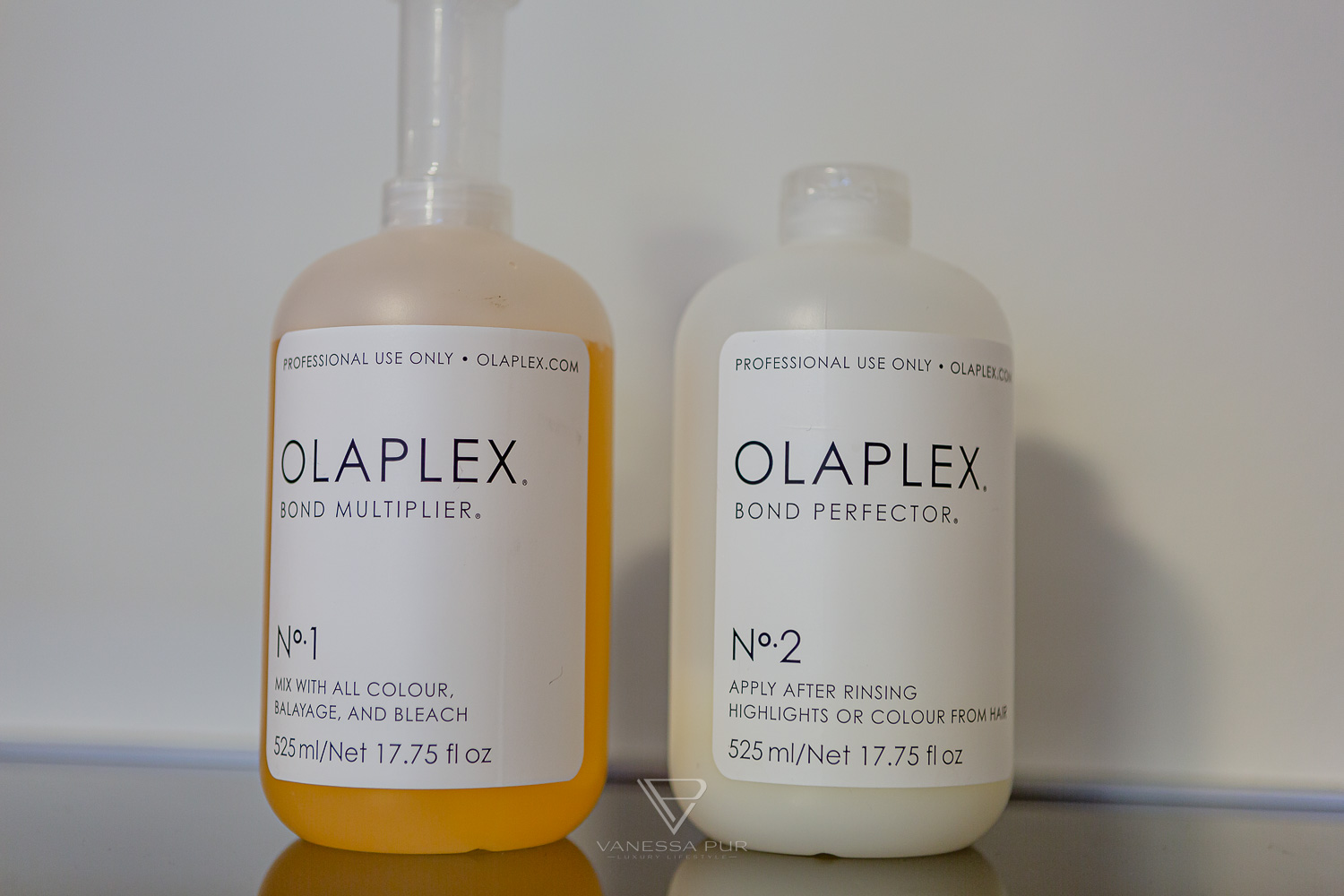 Olaplex experiences – hair bleaching, hair lightening and coloring without hair damage
I really wanted to test the product and form my own opinion through my own Olaplex experiences. Since I wore my hair for years in dark brown and black tinted or dyed and now finally once again felt like a change in the hair, without extremely shortening the hair, my hair should now become lighter. Balayage strands with a slight ombre look it should be. Due to the many layers of color on my hair, my hair got after the first lightening then still without miracle cure a slight copper tint.
With the second lightening, the copper tint in the hair was less because a higher dosage of the oxidant could be chosen, thanks to the new Olaplex. The product was brand new to the market and immediately came with my hair. My hair looked good, no trace of extremely light or white-blonde (thankfully). My hair felt to me personally hardly different than usual, which means that the oxidant probably could not do the usual damage.
With the third lightening then at the new salon in Frankfurt, who were previously known for best blonde hair, my hair got the appropriate contouring and overall cooler look without copper tint. Here, too, in the oxidant and in the color was not dispensed with the new miracle product.
At the following hairdresser visits, my hair got a color refresher in each case to cover the approaches and add Olaplex to the hair again.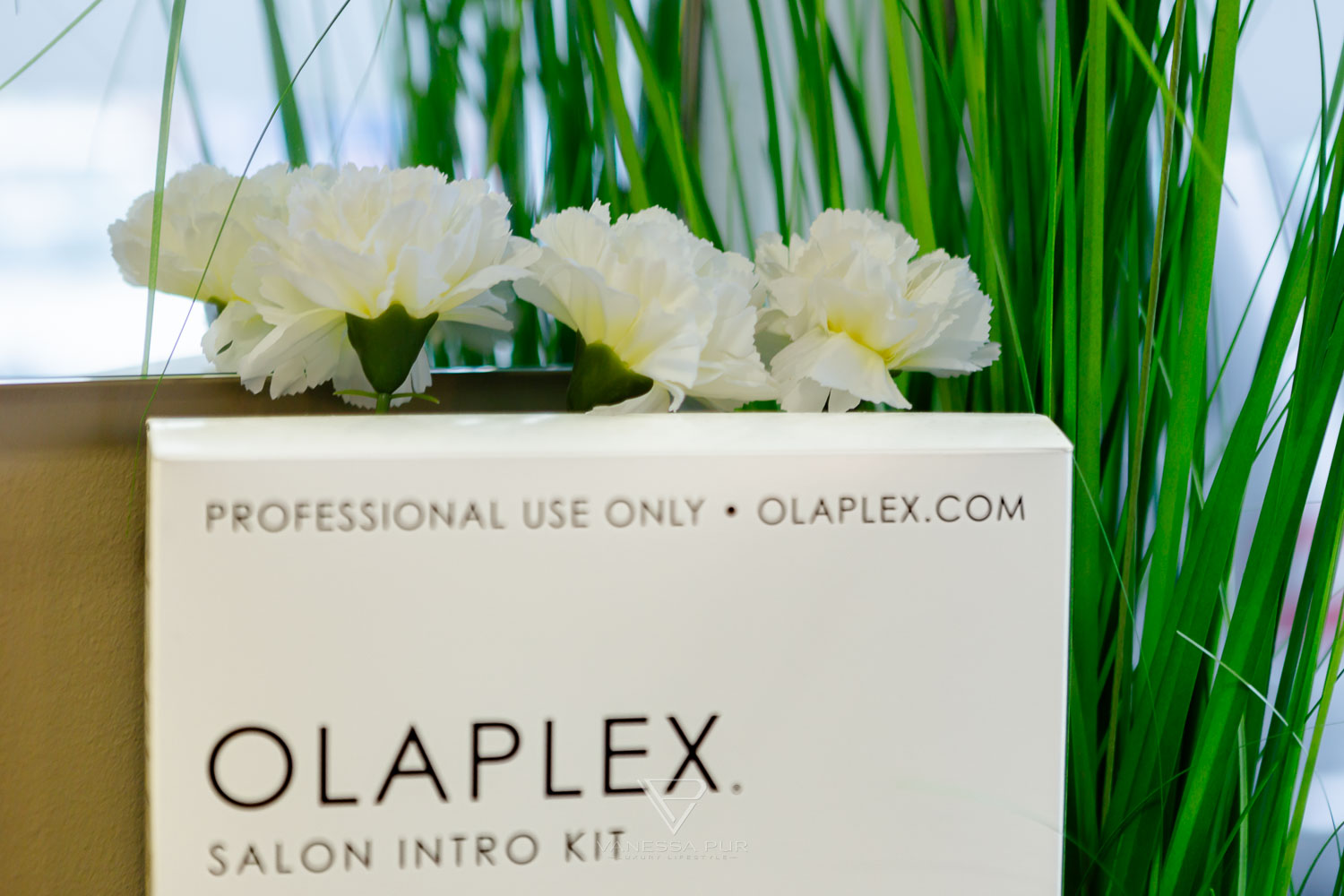 Conclusion – Olaplex experiences and results with hair bleaching
I have since switched my hair care from Aveda Damage Remedy to Kérastase Fluidealiste and have so far dispensed with the Olaplex3 for home use. My hair feels healthy and classy – a lightness without flyaway hair.
Also, while my hair didn't make extreme jumps from black to white, lightening it didn't do any damage. Olaplex has been able to convince me and even more important for me as a hairdresser customer: my hairdressers are absolutely convinced and happy about the product. Examples about the possibilities can also be found, for example, in the Instagram channel of the manufacturer.
By the way, the agent restores the broken sulfur compounds that make up the hair. Olaplex1 is added to the oxidant and color (be careful – too much Olaplex only dilutes). Olaplex2 is added to the hair after rinsing as an intensive treatment and can remain in the hair. Olaplex3 can be purchased as a customer and used at home once a week for support. I have found Olaplex3 at the hairdresser, Amazon or Douglas.
Olaplex can also be used without color change as an intensive repair for the hair. Although then you do not use Olaplex Number1 and number2, but only number3, because opening the hair without dye is more difficult. If you want to do something good for your hair, you should ask your hairdresser for Olaplex. The prices for an additional Olaplex treatment are usually a bit higher than the price you pay for coloring your hair as well. My Olaplex experience: the finer the hair the more noticeable the effect of Olaplex.