Best selfie tips and experiences for the perfect self portrait. Selfies are still popular and the selfie hype will certainly not decrease in the near future. Looking through my social media streams on Facebook or Instagram, I personally absolutely love looking at selfies. So if you're still resisting selfies because you feel stupid or don't think they're photogenic enough, I've put together a few selfie tips for you.
Why do I need selfie tips? 
But what exactly is a selfie? A selfie is a photo of yourself, which you have also taken yourself with your cell phone or smartphone. If you take a direct selfie, you can usually be seen in front of a landmark from an arm's length distance.
It suffices as an "I-was-here" photo. Los Angeles cameraman Lester Wisbrod is known as the first analog selfie photographer. This one made diligently in the 80s already photographs with his favorite stars in the arm. Actually, this was then already a group selfie. As soon as you have friends or famous people with you in your picture, it can be called a group selfie.
Especially since apps like Instagram are part of everyday life for many, you can already notice good changes with a few tips. Since there are fashion blogs and people are involved with social media, almost everyone is enthusiastic about photography.
The perfect selfie tips
But even shots in the mirror are considered a selfie. The advantage here: you can capture your entire look of the day or OOTD for your fans and followers. However, of course, you also see everything that is reflected in the background with and thus also shows a bit more privacy.
In the long run, these mirror selfies can also become a bit boring for the viewer. Nevertheless, selfies generally reveal a lot about the person and the moment, because it is usually not posed but spontaneously arises. Selfie tips: for full body photos, better ask a friend or even a complete stranger who looks "cell phone trustworthy".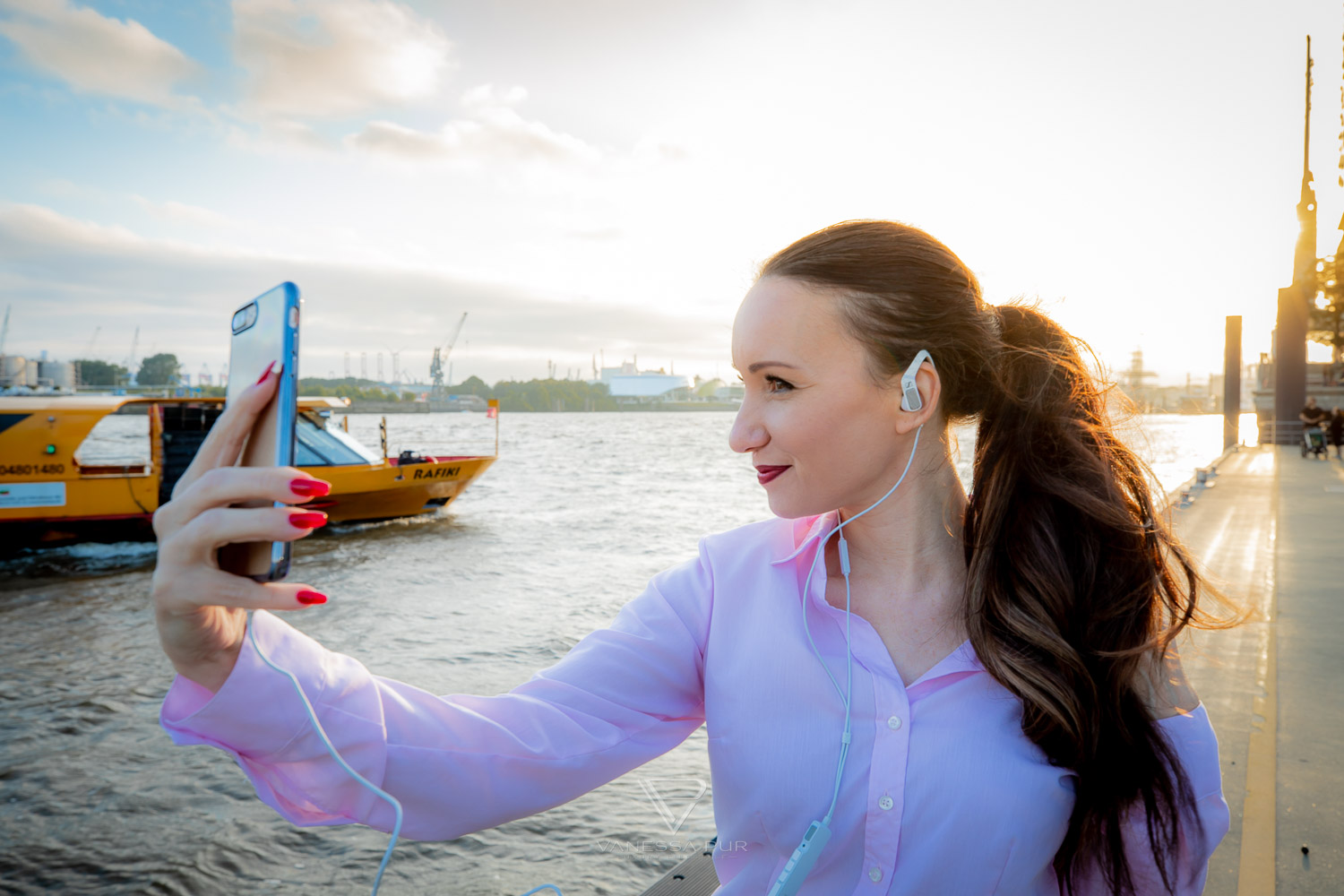 Top 10 selfie tips for cell phones
My personal top 10 selfie tips compiled for you. Maybe you have more selfie tips on how to take a good selfie and how to create each one:
No. 1 – The light
Always look for the best light. Often it makes sense to turn in a circle to see if the incidence of light already looks nicer on the preview picture. But make sure that you don't have the shadow of the smartphone on your face or body during the selfie.
No. 2 – The angle
Find the best angle for you and your selfie. If you want to emphasize your eyes, for example, a position from slightly diagonally above is better suited. Sometimes a shoulder view also helps. It is not advisable to take photos from below – risk of double chin.
No. 3 – Beauty Filter
There are programs or apps that can smooth your skin and minimize wrinkles. This will make you feel prettier – even if it looks slightly cheated. Test out these selfie tips to see how this goes over with your readers.
No. 4 – No sunglasses.
No Sunglasses. Selfies with sunglasses always look impersonal and thus the selfie has lost its personal contact with readers. Unless you prefer to look super cool, then it fits perfectly.
No. 5 – Happiness
Happy Selfie Tips – take selfie photos when you're happy and excited. Who doesn't like to see a smile. Even better than a duckface or similar grimace. Infect the viewer with your joy! Duckface photos look more self-absorbed to the viewer than happy photos.
No. 6 – Filters for the image mood
With VSCO you can put a filter on your picture to give it a special mood. Just try it out to see if there is something suitable for your selfie. The face colors can change extremely with some filters, so be careful.
No. 7 – Background
Selfies with a great background are the most beautiful. A colorful or brightly colored wall, a park or landmark. At the very least, everything but a bare wall should be behind you if selfie tips are anything to go by.
No. 8 – Press button (instead of button on the screen)
If you are using an Iphone press the hardware head (volume up button) for photos and not the button on the screen.
No. 9 – Tense & hold your breath
Try not to wiggle. It's best to hold your breath (while exhaling) but don't tense up but still with the right body tension. Press the shutter button 10 times and always slightly change the position of the smartphone or yourself. It should also be fun. Don't think about what others will think when they see you – they won't look closely once they realize that you're taking selfies.
No. 10 – Smile
Try not to be over-funny. There are already enough embarrassing selfies on the net. Be who you are. Better to be nice than pretentious.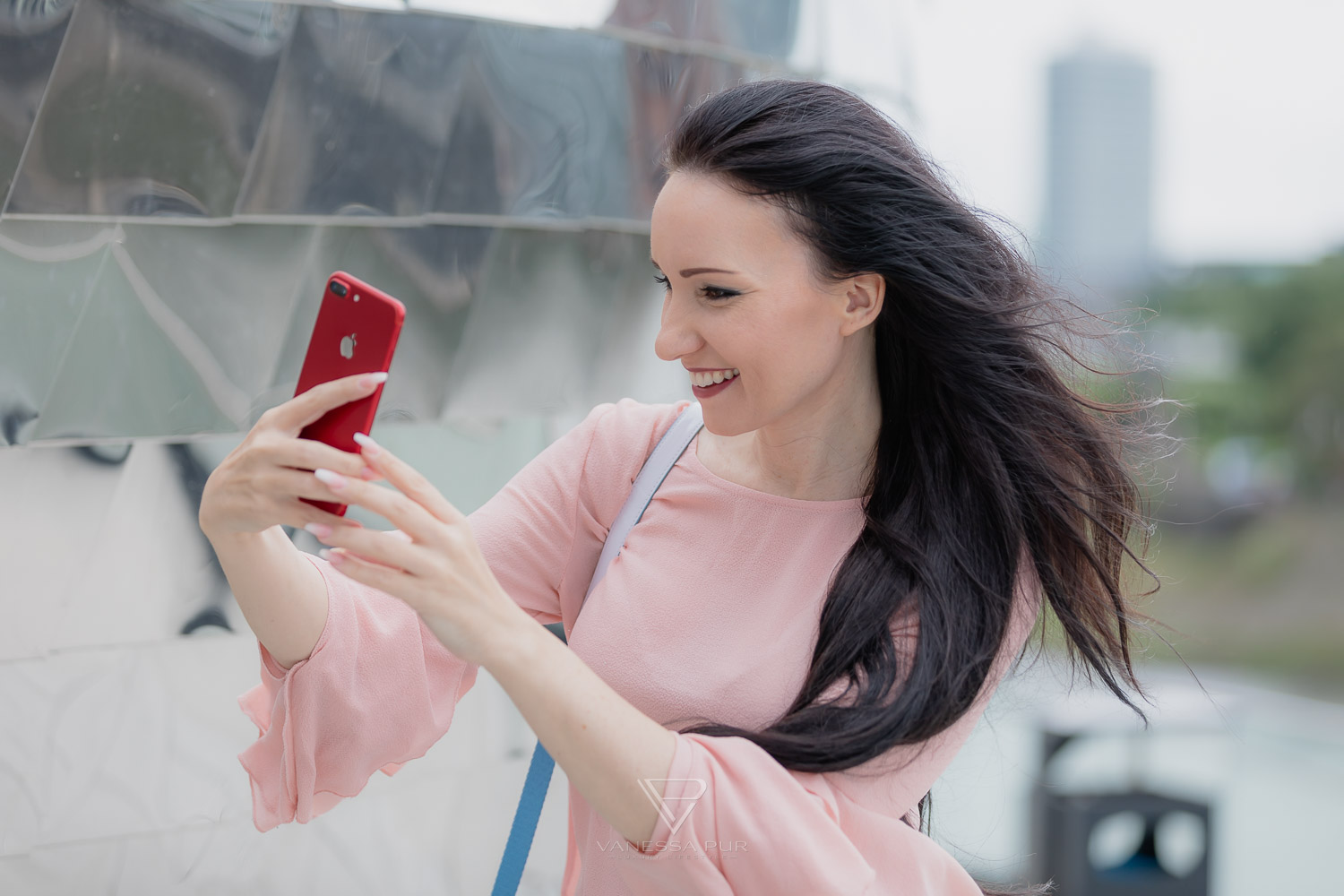 Group Selfie Tips
Stand close together. This alone makes it funnier. Also, if you all hop together or stand on one leg it will loosen up. Sometimes selfie arm extension sticks are used. For me personally, the sense of the selfie is lost again a bit, if you do not want to have the complete Neuschwanstein Castle and the tour group on the picture.
However, before you upload a picture, make sure it's really ok for the other people in the picture. Some like to pose for a group selfie, but don't want to end up on Instagram or Facebook as the picture then.
Worldwide selfies and selfie tips
Be aware, once it's on the web and uploaded, it won't disappear anytime soon. Even if the photo has been deleted, it can still be found on Google, for example. Think beforehand whether you want to be seen by your family, business contacts and friends the way you upload your selfies.
Selfies are not only popular in Germany. By the way, the people of Düsseldorf are number 1 in Germany. Worldwide, however, the Düsseldorfers only make it to 136th place, according to Time Magazine.
Here the first place for me goes completely surprisingly to Makati, India – the second place to Manhattan, New York – the third place to South Beach, Miami, Florida.
Especially the second and third place is absolutely understandable for me, who wouldn't like to create a selfie on 5th Avenue or Broadway once and send it to the friends or also the beautiful palm trees, sun and white beach of Miami. This location is also perfect for a selfie with vacation memories.
Conclusion – best selfie tips
If you are still not happy with the result despite my selfie tips, you should really try a mirror selfie. For this you use a mirror and take a picture of yourself in the mirror. Please pay attention especially if you wear black clothes on a clean mirror.
If it's just about the outfit, many even hold the phone directly in front of the face so that you remain unrecognized and anonymous. However, with the above tips you can also get really good mirror selfies of yourself. Have fun trying them out.