On the road with my laptop and the SEAGATE SEVEN External Hard Drive. Again and again I'm asked how I back up all my photos and blog content when I'm on the road for several days in a row and if I'm not worried about "data loss". In addition to various SD and Compact Flash for my camera gear, I also rely on two hard drives. In addition to an SSD hard drive as an external solution on my MAC laptop, I also use a Seagate SEVEN hard drive since about 6 weeks.
For me it is simply important to have all photos in the original until they are edited and also processed in blogposts. Thus arises quickly once in a hotel presentation including video clips 50-60 GB of data, which of course first want to be temporarily stored and saved.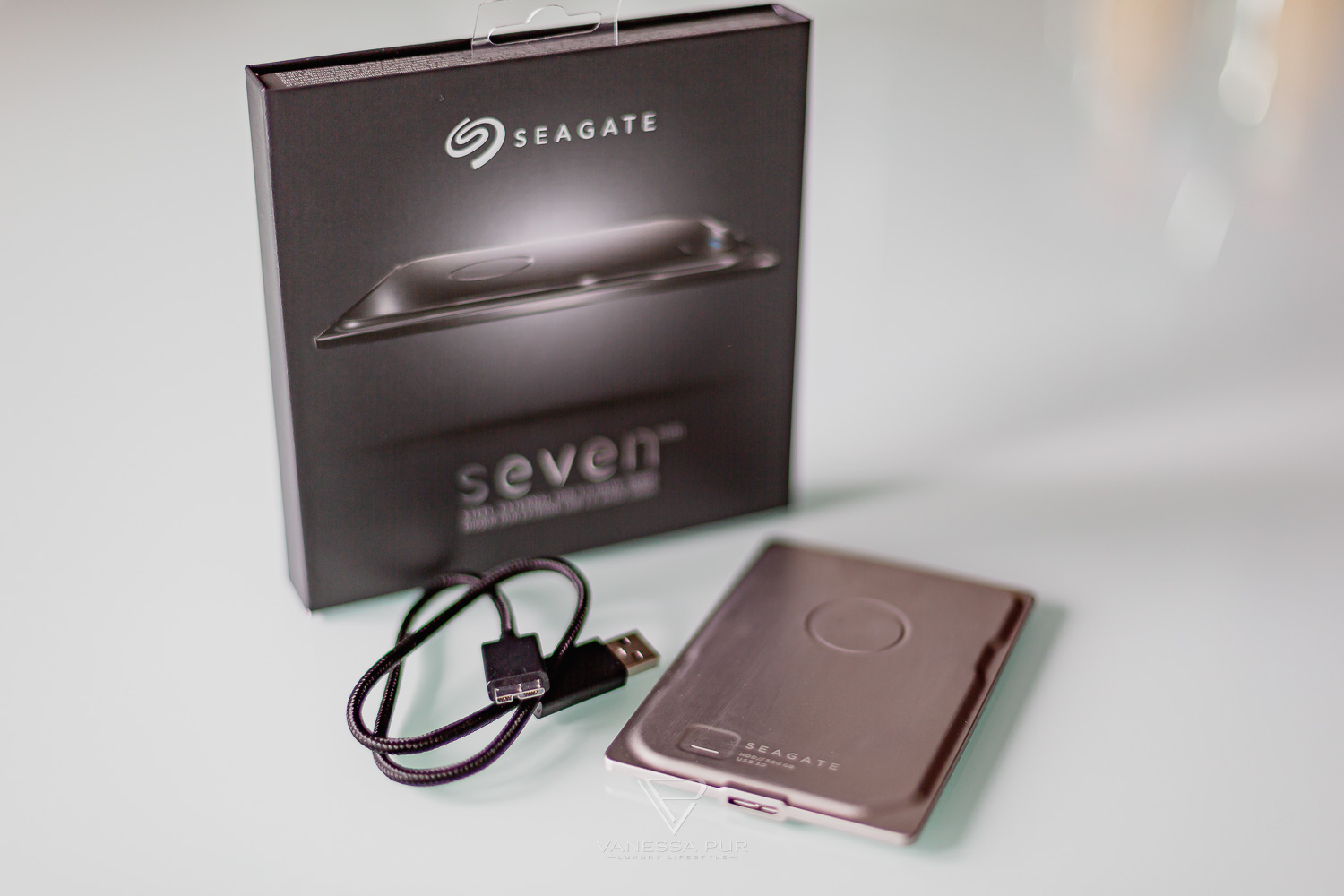 SEAGATE SEVEN External Hard Drive
I had to make the experience some years ago, that I had lost some data once and could only restore them with a lot of luck by a backup, but some photos are no longer available as original – since that moment I prefer to backup some photos three times, than to lose time by eternally long search and backups.
An internal SSD hard drive in the laptop is good (and unfortunately very expensive at Apple), plus another external SSD hard drive as external base in use. In addition, there was an external hard drive (not a Seagate drive) with 3TB, but it is very sensitive to shocks due to the plastic case and large build and already had to be replaced twice by Amazon within the warranty. The case is certainly good for the desk, but probably not perfect for my everyday travels.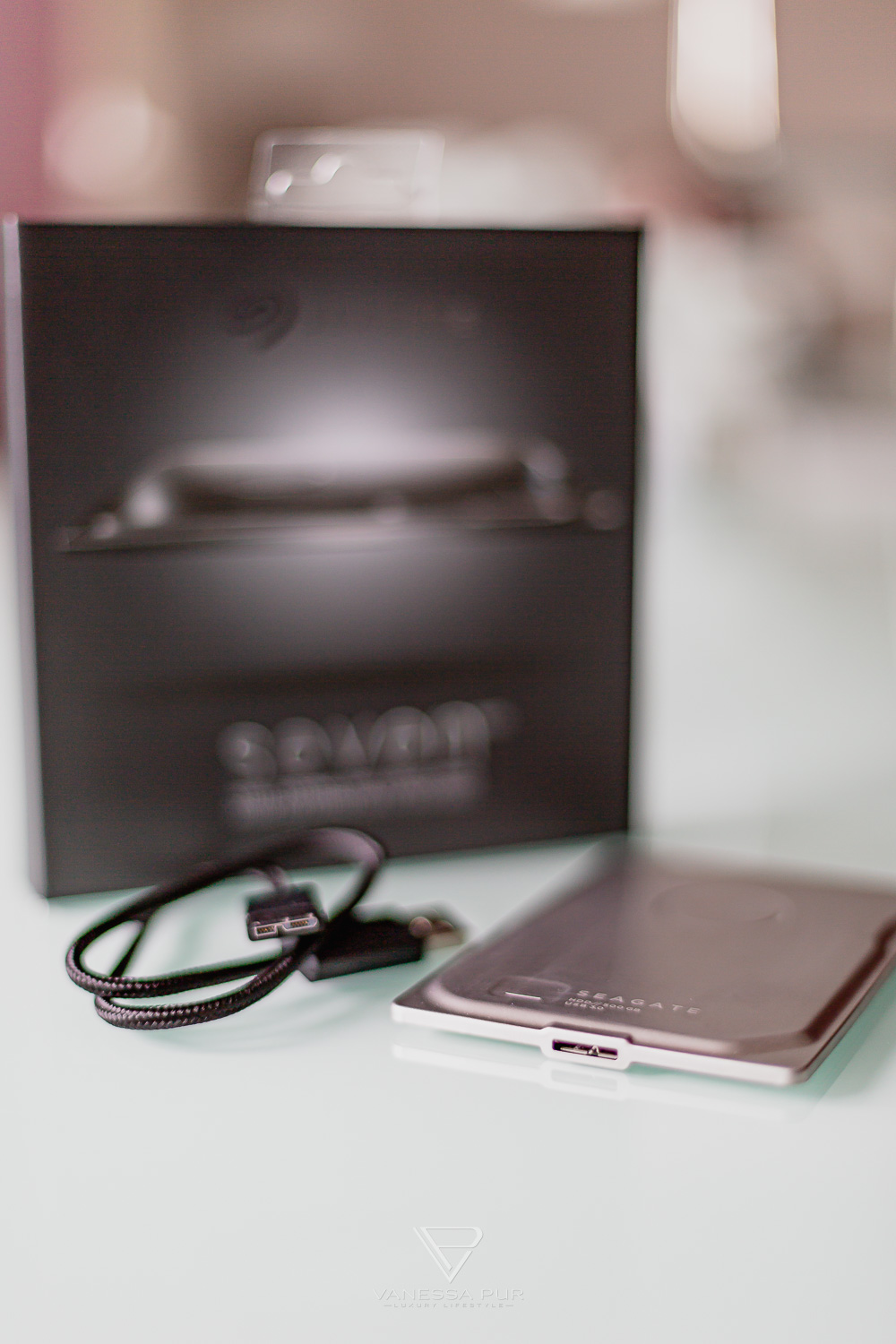 When Seagate presented the new Seagate SEVEN hard drive during the CES 2015 in Las Vegas, which is also deliberately intended for everyday travel, I was interested and really wanted to try the hard drive. Only 7mm thick the case, hard metal in the outer shell and no external power supply needed. The power connection via the USB 3.0 cable (made of nylon material) quickly and at any time, the drive noise minimally audible.
SEAGATE SEVEN – External hard drive for laptops
Since my primary concern is the durability and not the speed of the external hard drive, how many MB/s can be transferred is secondary to me. What matters to me is how durable the hard drive is in luggage, how well it needs to be padded, and how much the case can withstand.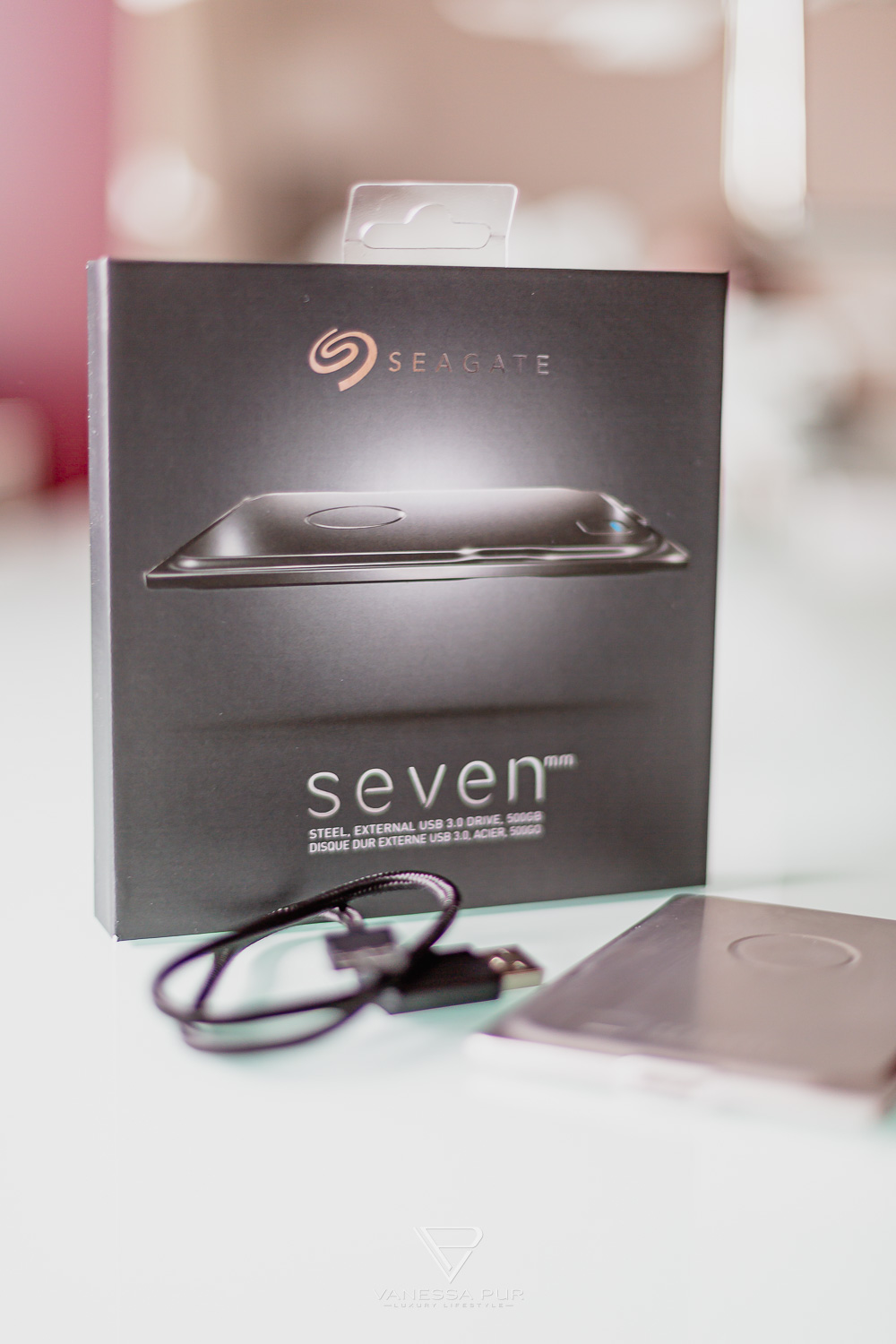 I've had the Seagate SEVEN hard disk in my luggage since its release in Germany, and the hard disk has been transported in a suitcase on flights, in a handbag on the way to a meeting or in a business suitcase between laptop and accessories, regardless of whether it's on a gravel road or a parquet floor, hot or cold, in a streetcar or a limousine.
The hard disk simply had to come along – and I usually don't have the time or the inclination for additional protection or a separate bag – the hard disk or electronic gadgets simply have to be able to adapt to my daily routine.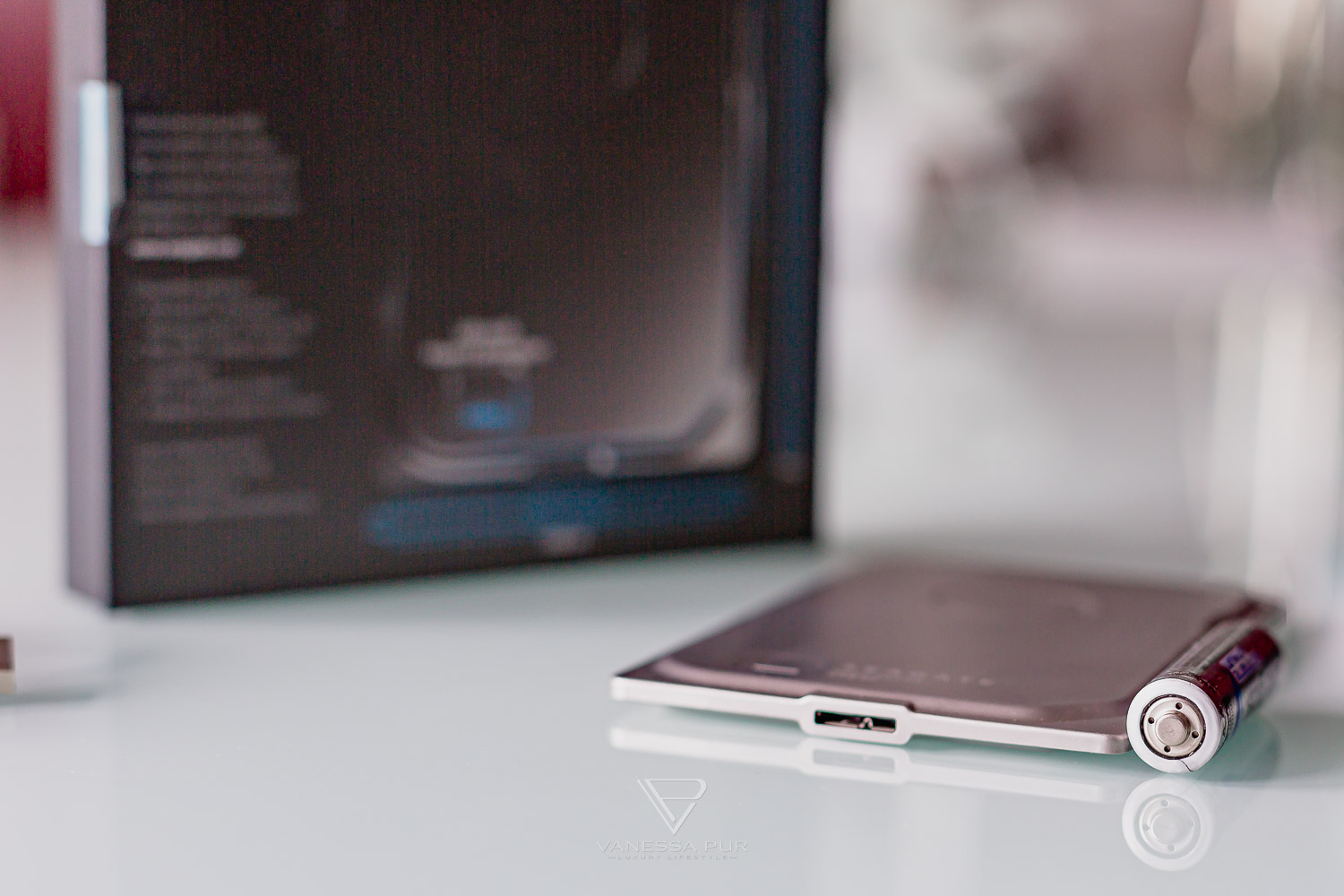 The special feature of the hard drive for me is also the simple design, which is made in a thermoforming process and allows space for the only 5mm high hard drive. Those who use a Mac laptop will appreciate the sleek, metallic design next to their laptop. For comparison, you can see a standard AA battery next to the new Seagate SEVEN hard drive in the picture below.
I will continue to test and stress the hard disk over the next few weeks and inform you about any changes. Of course, you can get the hard disk in the Seagate online store, as well as from many other providers.
My current conclusion is – perfect as an external hard drive for on the go. For the desk at home, I would probably prefer a different size, but for travel, the flat hard drive is just perfect! I will certainly have it more often in my handbag, because it is really super flat and looks classy.