My new Dior lipstick and favorite lipstick that I'm dying to show you is called "Diorific Mat Troublante" and is a dark lipstick by DIOR. In winter, I prefer to wear dark lips and have recently tried some new lipsticks for my beauty blog. One of my favorites as a lipstick I like to present in detail, after I have now tested and tried him a little longer.
Just recently I was asked at a blogger event on my great lipsticks and did not hesitate long to present my current favorites. Since I can imagine that some of my readers are also burning interested, you also get an insight into my lipstick world. Who has not yet noticed … besides my preference for Louboutin high heels, I love to emphasize my lips. I usually use red, purple colored or dark lipsticks for this. Pink and pink colored lipsticks I find only conditionally suitable for me and my looks.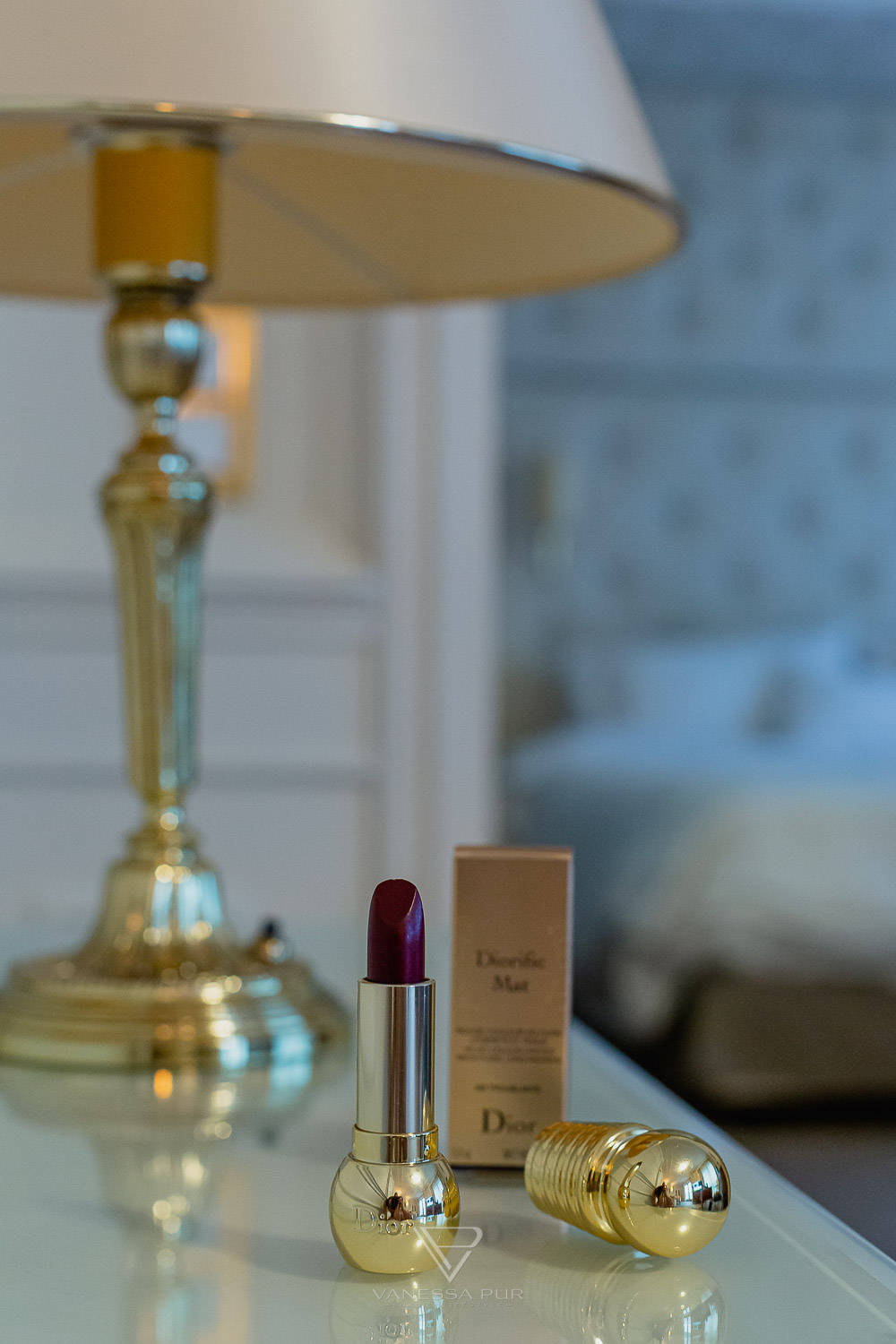 Beauty Blog – Christian Dior Lipsticks
Lately, I have often tended to lipsticks from MAC when I was looking for a new lipstick. From time to time I have also looked around at Chanel lipsticks. All other brands I have almost ignored a little. However, in search of a perfect dark lipstick, I looked around at the other luxury brands and found Dior lipsticks, among others.
Visually, Dior lipsticks already look just super classy and luxurious due to the shiny golden finish. When I opened the Dior lipstick then I was immediately in love. This smell… immediately I remembered my first Dior lipstick, which smelled just as good even then…. Why did I forget Christian Dior lipsticks for so long? All other lipsticks from MAC and Chanel smell rather practical and subtle, but with Dior you can literally smell the luxury. Not too intense, but just right noble that you do not have the feeling of perfume, but of pure luxury.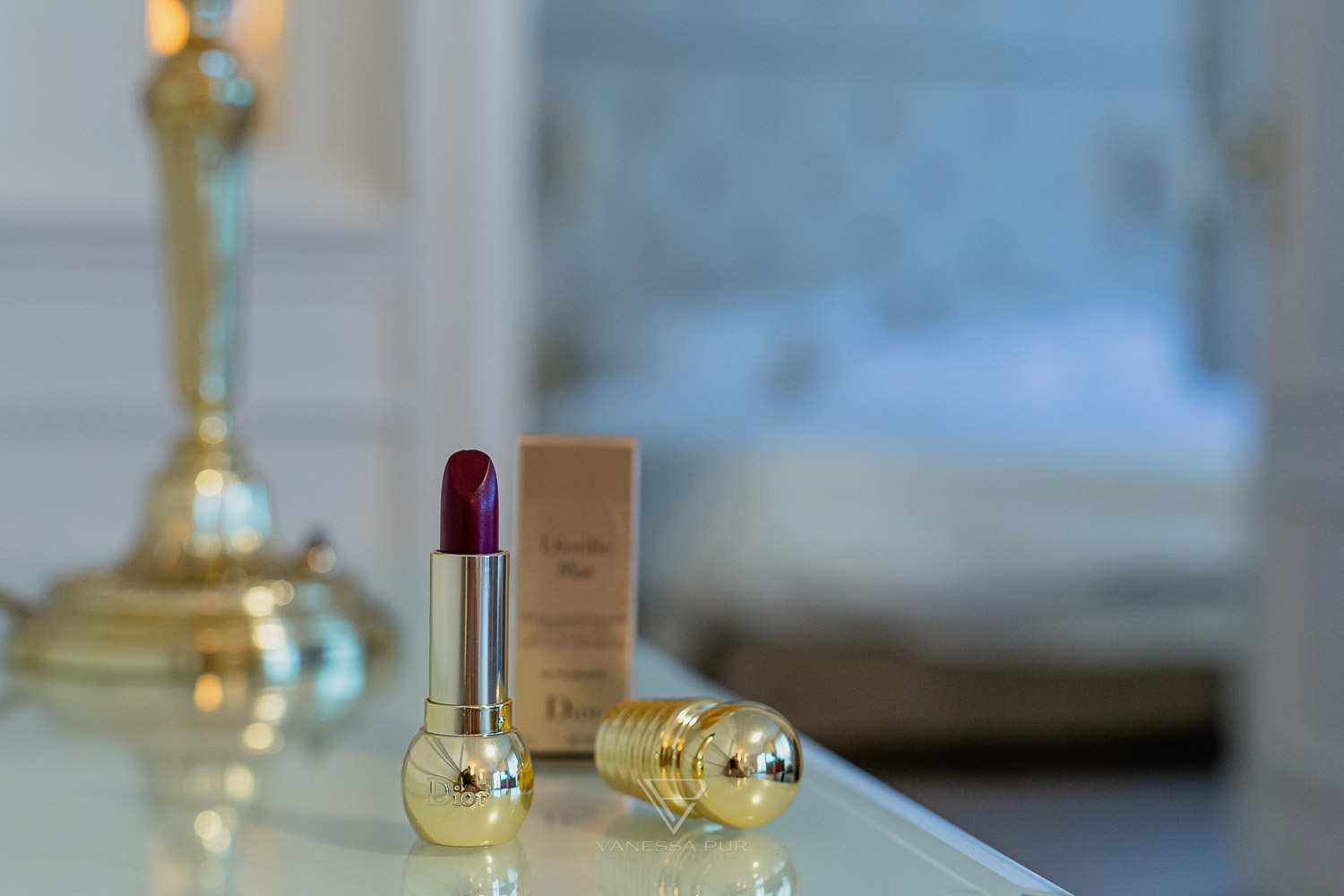 Diorific Mat Troublante 590- dark lipstick – dark red, dark purple, dark violet, plum
The Dior lipstick Doirific Mat Troublante 590 is easy and smooth to apply and feels exactly the same on the lips. The finish is slightly matte, however compared to the MAC Matte lipsticks, the Diorific Mat Troublante is still slightly glossy. The staying power is also slightly below the MAC Diva comparison. Currently, I like to use it with a dark lip liner and the MAC Prep and Prime Stick beforehand. For me currently the noblest combination.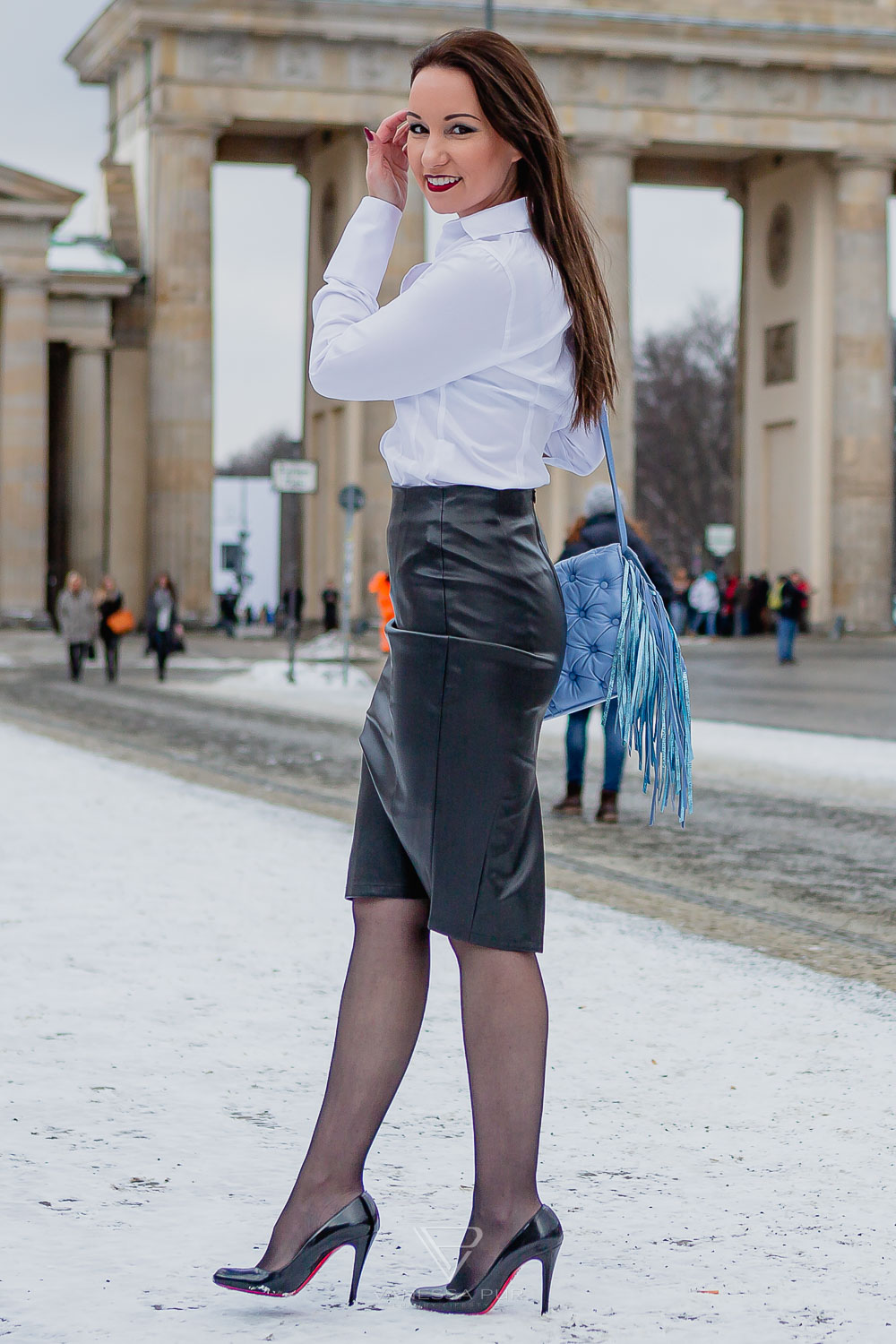 Color-wise, the lipstick is a mixture of dark red, dark purple, dark purple and plum. An elegant and coherent shade for the lips. Not too dark, not too evil, but nobly luxurious and mysterious. I use the shade in winter very gladly and had him also at the Fashion Week in Berlin often in use. He fits perfectly with my white blouses in terms of color and does not overload even to intensively made-up eyes. It will certainly no longer be last Dior lipstick that I will buy.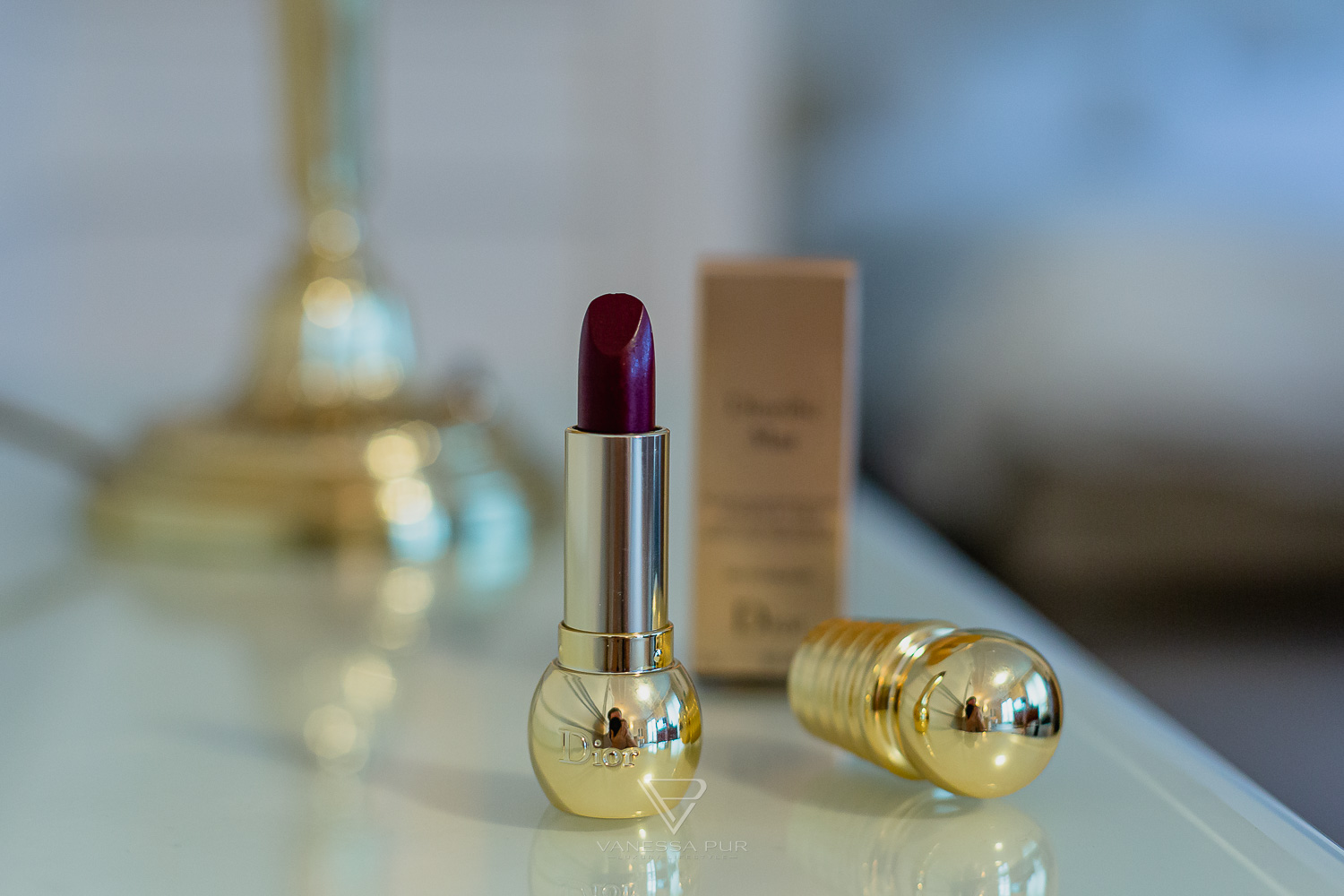 Check out my blog post on my top red lipsticks for details on my other favorite lipsticks. I am a fan of intense lips and very rarely wear bright and subtle shades. I like the classic elegance that red lips and dark red lips embody and think I can introduce you to more colors and lipsticks from luxury brands in the future. It's always fascinating how much charisma you can conjure up with a confident look and appearance and the lipstick from Dior helps me just as much as my look with long nails, high heels and long hair. In addition, the matching outfit with leather skirts, leather pants or tights combined with classic details and luxury items that the Dior lipstick.
Do you also have a favorite color that suits you best?