Should you rather buy the new MacBook or buy the MacBook Air? The MacBook is stylish and perfect! That was also my first thought before Christmas, when I was thinking, do I buy a new MacBook or a MacBook Air for my travels and I also recorded the thoughts for you on YouTube. In the last video, I answered the question of whether or not buying a 900 gram MacBook was worth it for me. MacBook, MacBook Air or MacBook Pro with Touchbar – what do I use today?
Buy MacBook or buy MacBook Air?
So far I had a MacBook Pro in use when it came to elaborate presentations, image editing and video editing, for a meeting and travel was a MacBook Air (generation 2013) in use.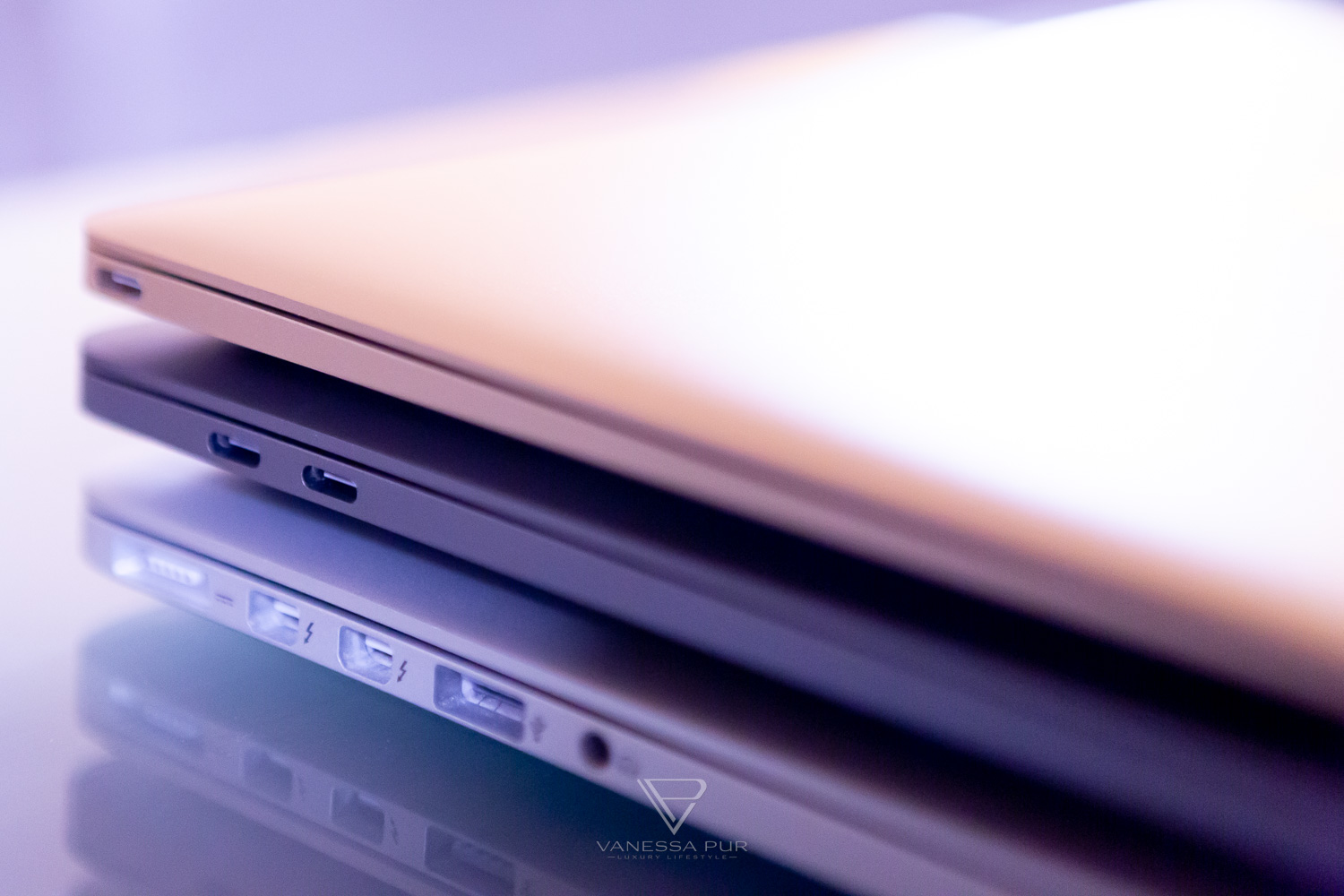 When the MacBook Air had more and more battery problems, Apple charged almost 250 EUR for a replacement battery, the consideration came before Christmas to replace the MacBook Air. At that time I could choose between the MacBook Air or the new MacBook in gold or rose-gold, silver and space-grey were rather uninteresting for me.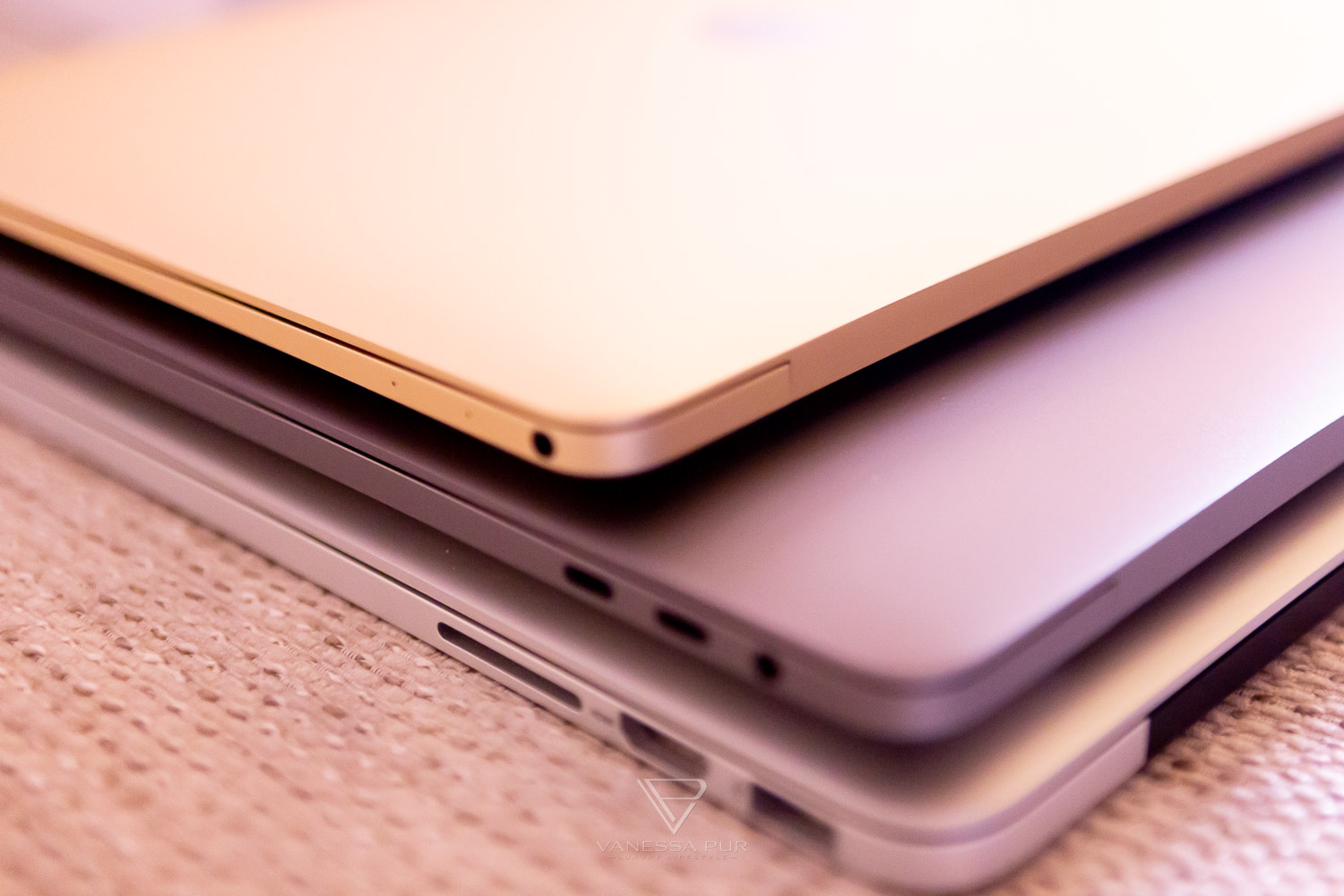 On the road – buy a MacBook
When you are on the road a lot, holding the flat 12 inch MacBook in your hands for the first time, you are immediately excited, want to use it and buy the MacBook. It fits perfectly in the handbag, convinces at first sight with a battery life of 12 hours and simply looks stylish and good.
For surfing the Internet, for some emails or movies via Netflix and Amazon Prime, the MacBook is a really perfect solution. No fan noise, a very flat keyboard with butterfly hinge and good WiFi connectivity – the perfect device for exactly these activities.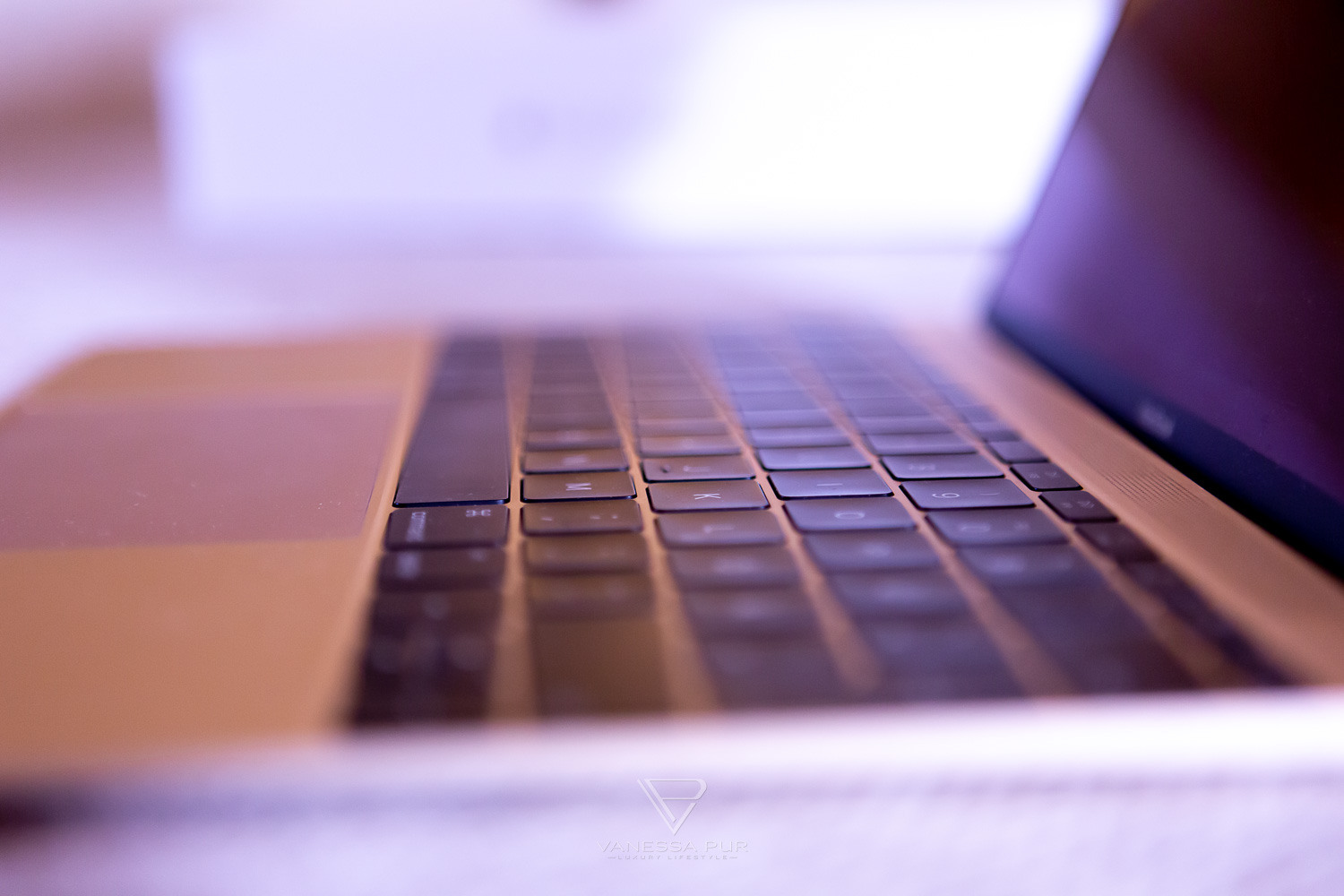 However, if you want to do more tasks, occasionally edit photos or even video clips with Adobe Premiere or Final Cut, it gets difficult and also expensive. On the one hand, the computing power in both models is too low to render videos quickly or to transmit a YouTube live conference, on the other hand, the only available USB-C port quickly becomes a problem.
If you ever need a bit more power, you have to resort to an adapter. An external USB hard drive and the power port then share the USB-C port, and the adapter adds another 50 EUR to the cost of buying a MacBook.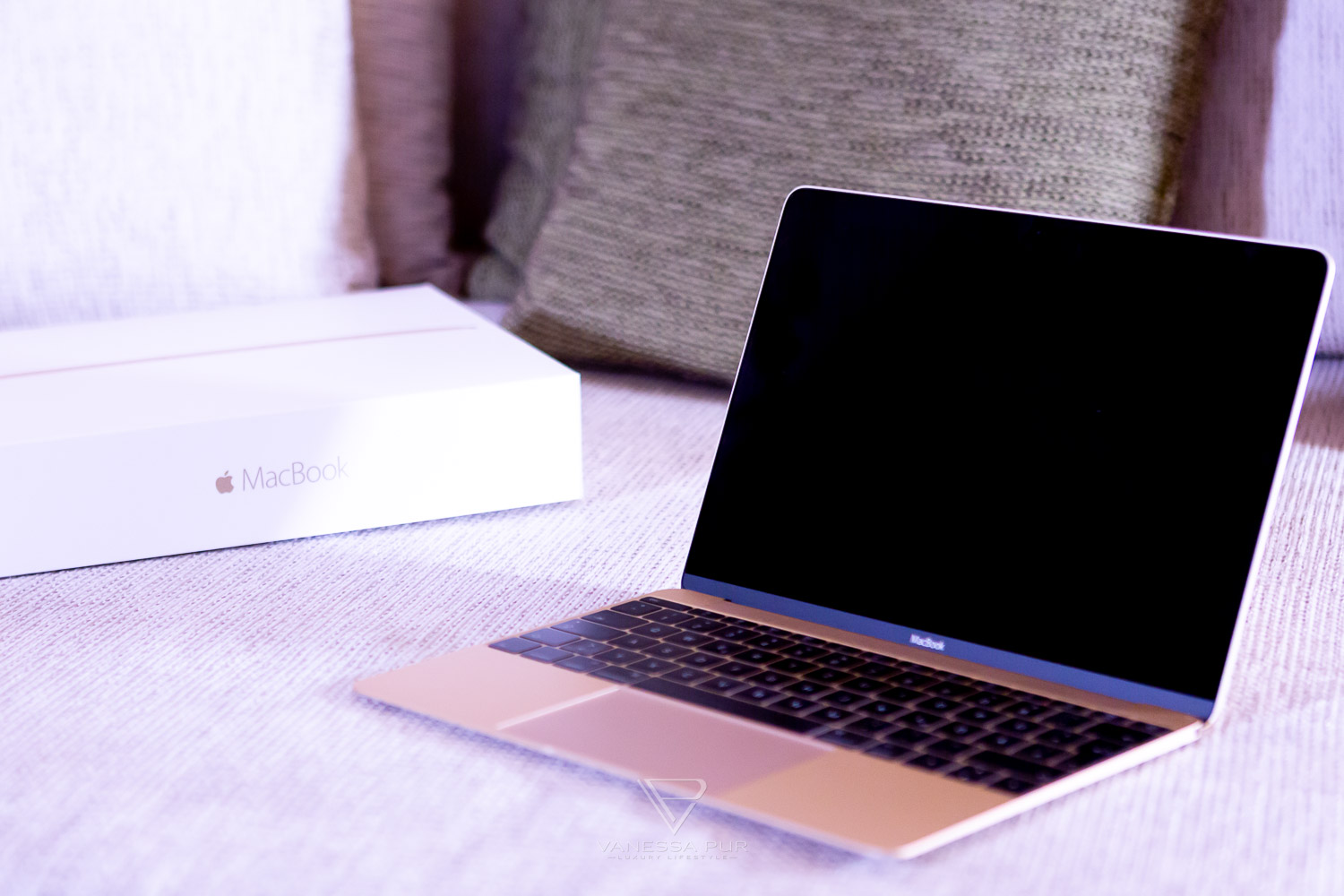 Performance in applications
It is not really practical, but the biggest problem is the speed for elaborate applications.
I used the MacBook with 256 GB of flash memory, 1.1 GHz dual-core Intel Core m3 processor and 8 GB of RAM for my review and returned the device to the Apple store after the 30-day test period during the Christmas season and exchanged it for the new MacBook Pro with Touchbar.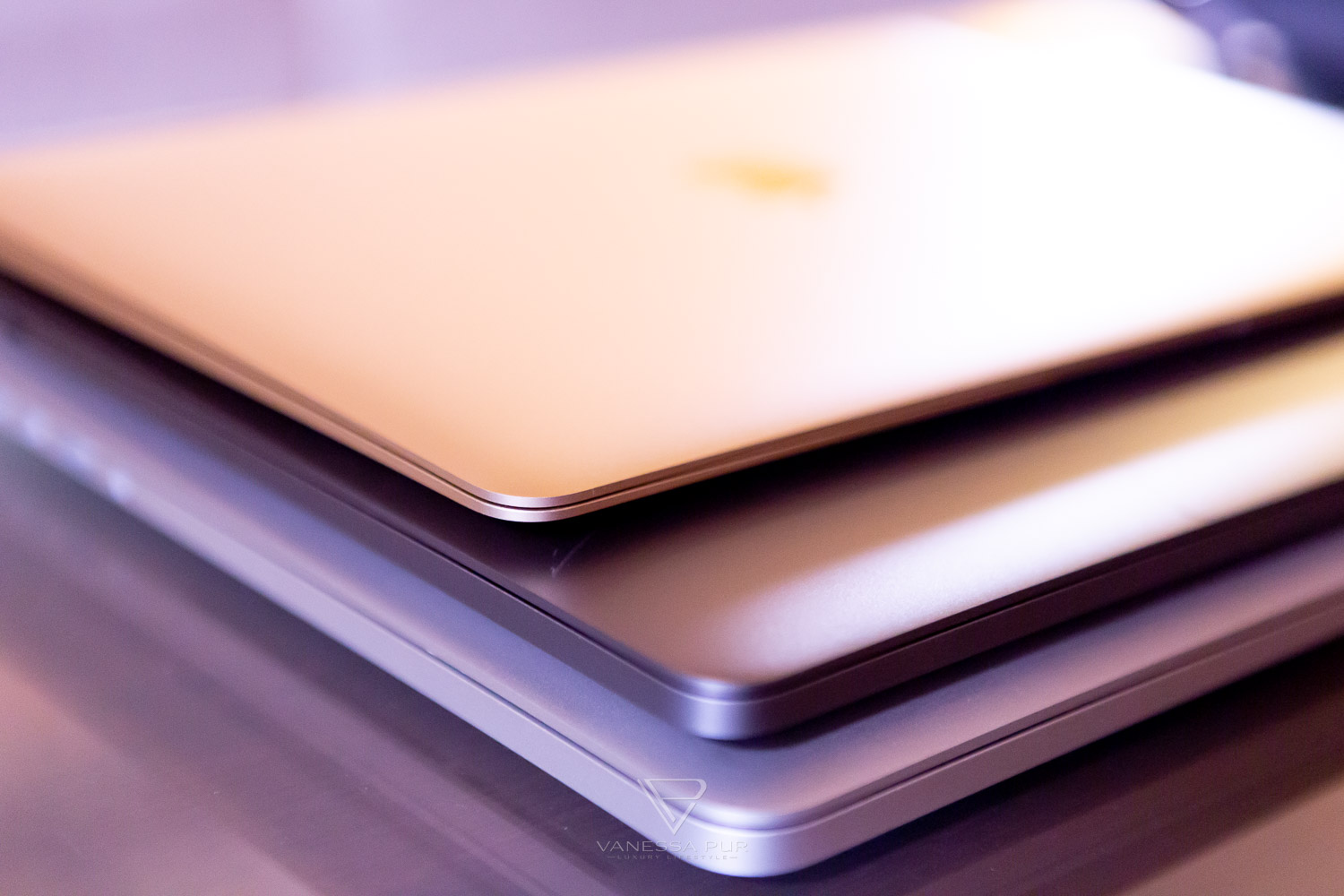 The cost, of course, is higher, the weight is about 200 grams lighter compared to the regular MacBook Pro Retina, and the device is much thinner (see picture).
I had originally still considered switching back to a new MacBook Air, but the performance would have been too low for video editing as well, and on top of that, the MacBook Air hasn't been developed further by Apple for some time.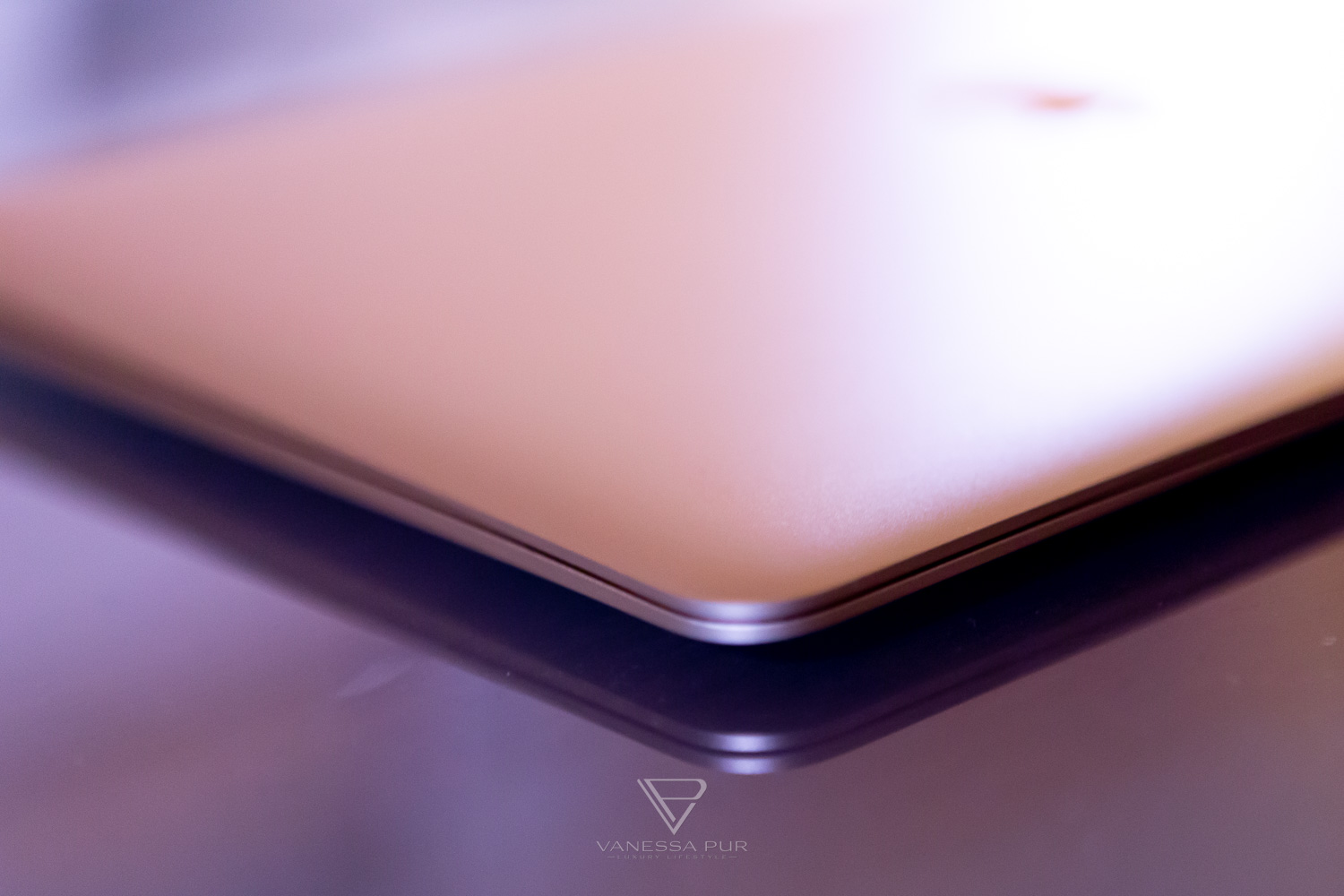 Touchbar – buy a new MacBook
Even if I smiled a bit about the MacBook Pro Touchbar in the beginning, I don't want to miss this feature at all and hope to find many suitable extensions and maybe a feature for Adobe Premiere in the future.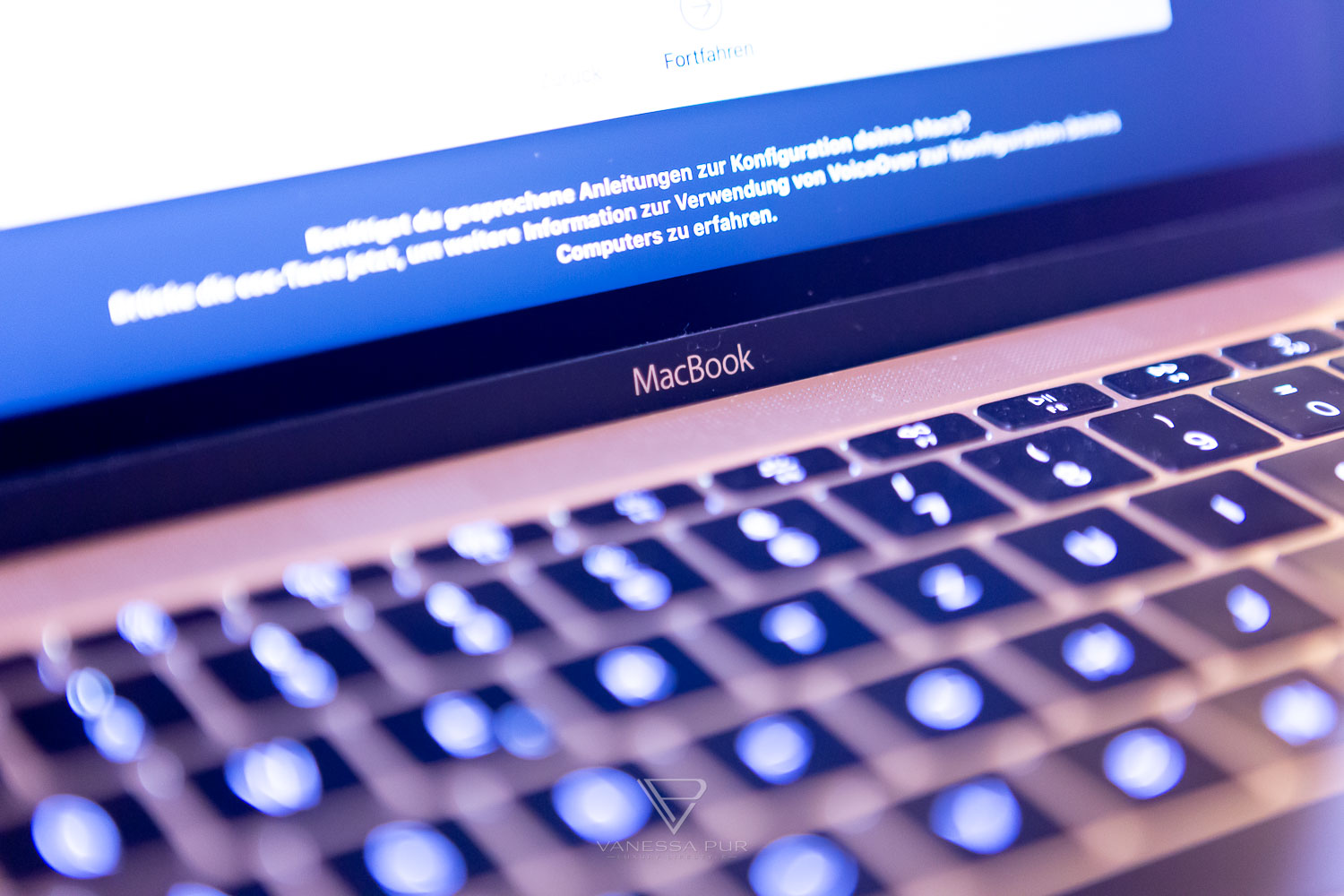 I will introduce you to the MacBook Pro Retina with Touchbar – Edition 2016 – in more detail in the coming weeks, as well as answer the question of whether I want an Apple Cloud or whether I will continue to use a mix between Android devices and iOS/MacOS.
I can only recommend that if you're considering a MacBook, head to an Apple store and give it a try.
Ask for the possibility to test the device with your applications privately and return the MacBook if necessary (or exchange it for another device). If you are on the go a lot, only want to write texts or surf the Internet a bit, you will find a stylish device with high-quality workmanship.