YouTube beginner tips to a successful YouTube channel. How do you get started with YouTube? A question I've been asked more and more often lately. My most common answer is often: just start – but of course there are some starter tips that can help you get started right away. As a YouTuber, I would like to share my experiences and tips with you on my blog, so that you can start a little better with your YouTube channel.
For many, it is now a career aspiration to become a film producer or at least a YouTuber. Videos will become even more important in the future. Personal content will become more and more valuable and so will the demand for new good YouTubers. If you do it right and are diligent, you can manage to become a successful YouTuber. But how do you get started with YouTube?
Become a YouTuber – yes or no?
These and many more questions about YouTuber tips I get asked again and again by different people who meet me. YouTube is becoming more and more popular and you see more and more channels with different content online. Likewise, more and more YouTubers are catching the eye with their vlogging cameras in cities.
Since Instagram Stories, many have gotten used to seeing and presenting themselves in video. I see the Stories as a start for a possible YouTube career, because you can see for yourself whether you can cope with video recordings of yourself or whether you don't enjoy it.
If you would now like to tell something more and convey more content, the thought automatically leads to YouTube and your own YouTube channel. Of course, you can also tell your story on Instagram in cool little clips, but YouTube has of course been a bigger platform for videos for years. However, each social media platform has its own fans, so it's hard to compare the different audience groups.
YouTube has shown in recent years that anyone can become a YouTuber if they enjoy it and follow a few YouTuber tips. Whether someone then has success with their channel usually depends on the reaction of the viewers and whether the videos are entertaining. The fascination of becoming a YouTuber has already become a dream job for many young people.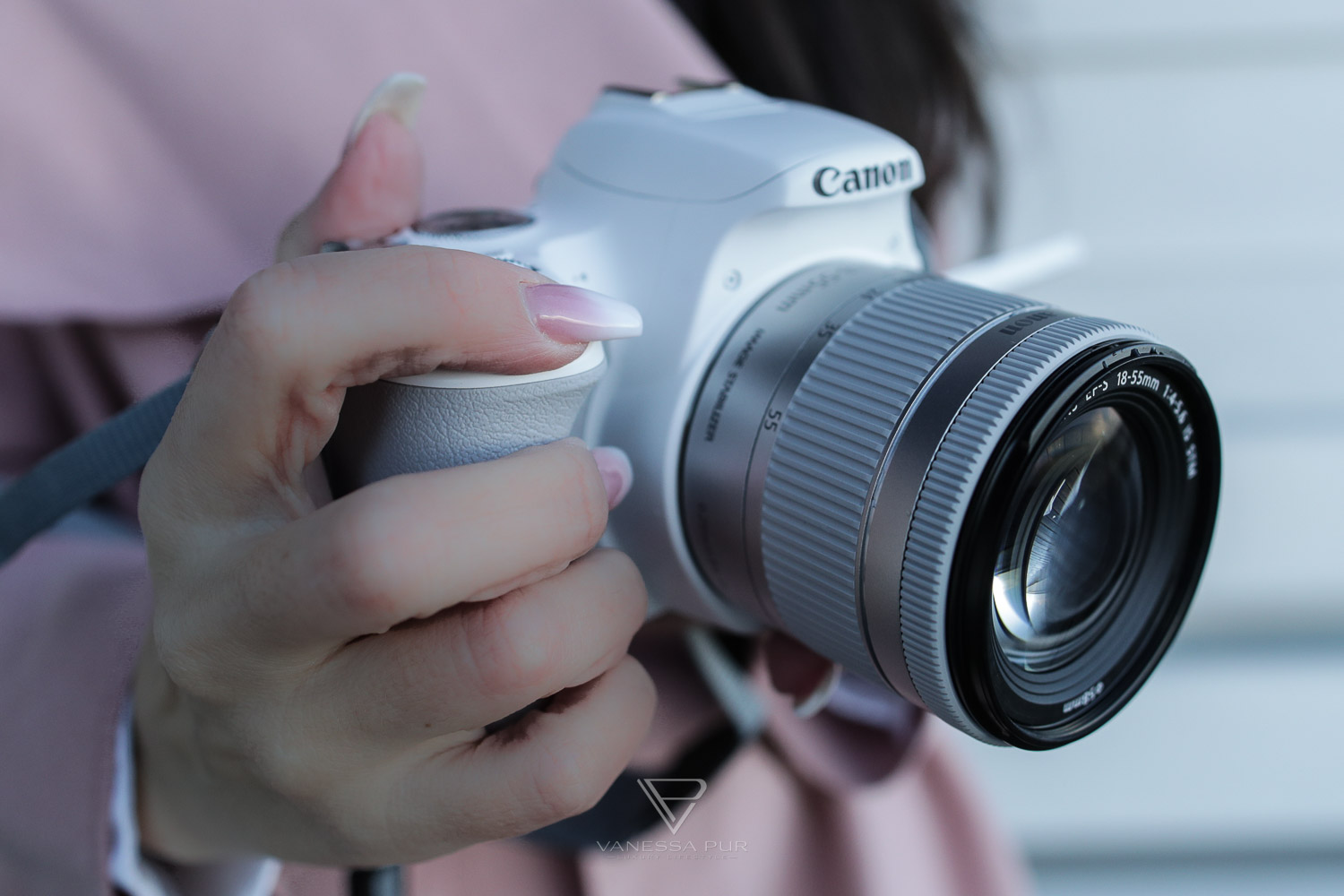 YouTuber tips for beginners to their own channel
But how do you start with YouTube and what do you need to consider for your own YouTube channel? 
You need a camera, a few thoughts and the courage to just get started.
Sounds not so difficult, but all three points have their difficulties. The camera for YouTube beginners can be a smartphone or a beginner camera e.g. from Canon. It is more important to know in advance whether you want to talk in your videos or just show impressions. If you want to narrate, you should get a microphone, so that people like to listen to you and the sound is pleasant.
Here we are already with the thoughts. To make people want to follow your channel and find you interesting as a person, you should think about what you want to show beforehand. How do you want to present yourself? What should be the message in your video? Videos with you as the main character make contact with the viewer more quickly than a neutral landscape video.
The most difficult part of shooting a video is not the equipment or the script, but the execution. To really just sit down (often alone) in front of the camera and start talking or walking around town with the camera is never easy. But if you have a goal in mind, you'll find your way to execute it for yourself without completely pretending.
YouTube is not about acting talent, it's about being REAL without being boring. You automatically develop your own style with each video. No YouTuber started with perfect videos and it should not be perfect at all.
Basics for YouTube beginners – Open a YouTube channel
Anyone can open a channel on YouTube and upload videos to it. However, you should consider beforehand how you want to call your channel. So you should think about the content of your channel already at the beginning. If you do not yet know exactly what you want to show, then look for something that does not specify the direction exactly. Often YouTube beginners then use their name or an invented name. Attention – please do not use brand names, such as Chanel, Dior or Louboutin.
In the beginning you will get a link to your channel made of jumbled letters, but in the long run this can be changed to a real name. You should choose a good profile picture of yourself, which appeals to others and makes them curious. If you don't like to show your face, you should consider whether videos are the best option for you.
If you have a plan for your channel, you should put a good description for your channel. The words here are important for your visibility on YouTube and Google. It also clarifies for yourself once again what your channel should stand for.
Right camera for YouTube beginners
There are no limits for the right camera for YouTube. However, you don't have to start with the best equipment as a YouTube beginner and spend 10,000 EUR for the perfect equipment. It's not about the best quality, but about the content and your story.
As a YouTube beginner, you can often use your smartphone camera yourself. Just check your settings that you choose the best quality for video recording. However, as a YouTube beginner, it doesn't have to be 4K. For on the go, many great YouTubers also keep using their smartphone, their active camera, their vlogging camera, or a small alternative to the big camera.
Digital cameras that consist of a body and a lens are considered a large camera. This is where the highest quality shots are taken and the choice of lenses often results in perfect videos. I myself have some cameras from Canon in use (see box above left). More about my tips for the right and best camera for YouTube I have already presented to you once in more detail.
More important than the camera is almost the camera movement. An unsteady camera movement disturbs many possible subscribers. Therefore, use a table or a tripod for your videos. For videos on the road is therefore worthwhile in the long run possibly a gimbal, which compensates for the vibration. Subsequent correction by the video software or by YouTube directly can result in confused distortions in the video itself. Therefore, be sure to check the background again when the corrections are in place. Often the person is still in the picture afterwards and the picture frame bounces up and down (very unrealistic – right?).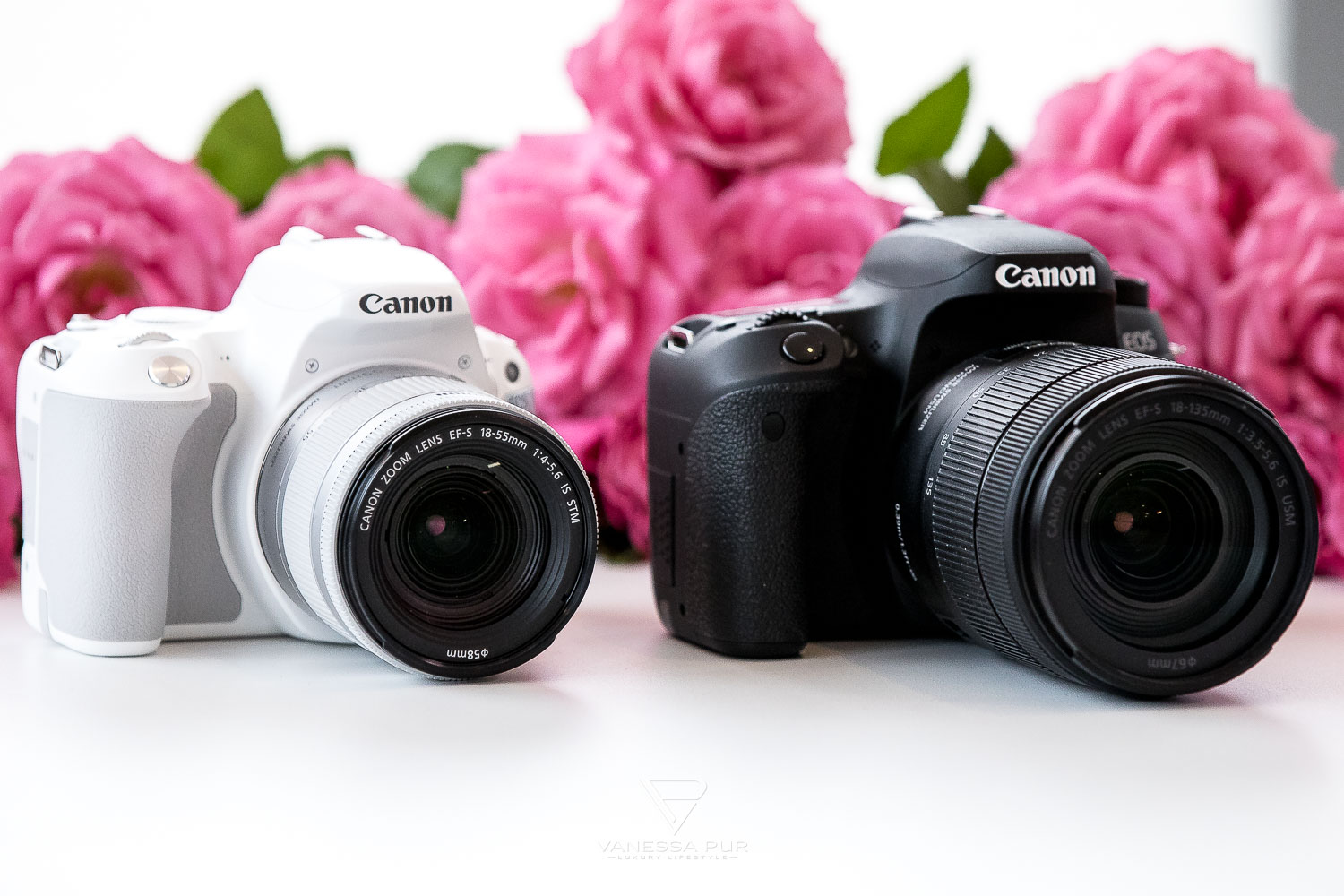 The right light for YouTube beginner videos
Daylight is best for videos. If you're filming outside, then an overcast sky is often optimal, as the clouds act as a large softbox. For the most atmospheric shots possible, such as outfit lookbooks, the light at sunrise and sunset is perfect. In bright sunlight, you should look for a shady spot.
Indoors, it can be helpful to sit in front of a large window without direct sunlight. It is optimal to work with daylight lamps. The softest light for the prettiest shots you can get with a softbox. Sometimes it is enough to use a led panel. YouTube itself recommends to always use a light in the background for a better spatial look. You will notice from now on that great YouTubers always have a lamp, candle or fairy lights shining in the background.
How important is sound in YouTube videos? Which microphones should you use?
To retain viewers in the long run, good sound is important even as a YouTube beginner. Many YouTubers use directional microphones for this purpose. Even more professional is the use of lapel microphones and radio. However, the sound of a smartphone can also be sufficient for the beginning, as they are often very good at recording sound.
Can you use just any music for a video?
Be careful when choosing background music, because in Germany almost all songs are subject to GEMA and thus may not be used for YouTube videos. To avoid legal problems, it is best to choose songs from the YouTube library, since here the use is released for their videos on YouTube. If you want to narrate a lot, music in the background is usually considered disturbing.
What software for video editing?
Some laptops and PCs already have free video software installed. Some video cameras also come with sets of video editing software. Many MacBook users edit their videos with iMovie. Those who have a cloud package to rent from Adobe, for example, like to use Premiere. However, many YouTubers also use FinalCut to cut their videos.
There is no best program, which is the best solution to produce good videos quickly. Each software has its peculiarities and it is difficult for many to change the software again after getting used to it. You can create your videos with iMovie just as you can with Premiere, for example.
But do you even need a software as a YouTube beginner? Sometimes even an app on your smartphone can be enough if you're filming with your smartphone. The point is to edit your videos and shorten boring scenes. A certain recognition effect is possible when you edit your videos. You can include similar passages over and over again or use a certain font or special transitions or sound effects.
YouTube tips for beginners: use a good video editing software. Shorten and cut boring scenes to find your own video style and use nice transitions, for example. Make your videos a brand through your own personal video look. Use only your own footage and almost no third-party music to avoid legal problems. Even if you like to use music, be varied. Always the same music discourages and bores much faster.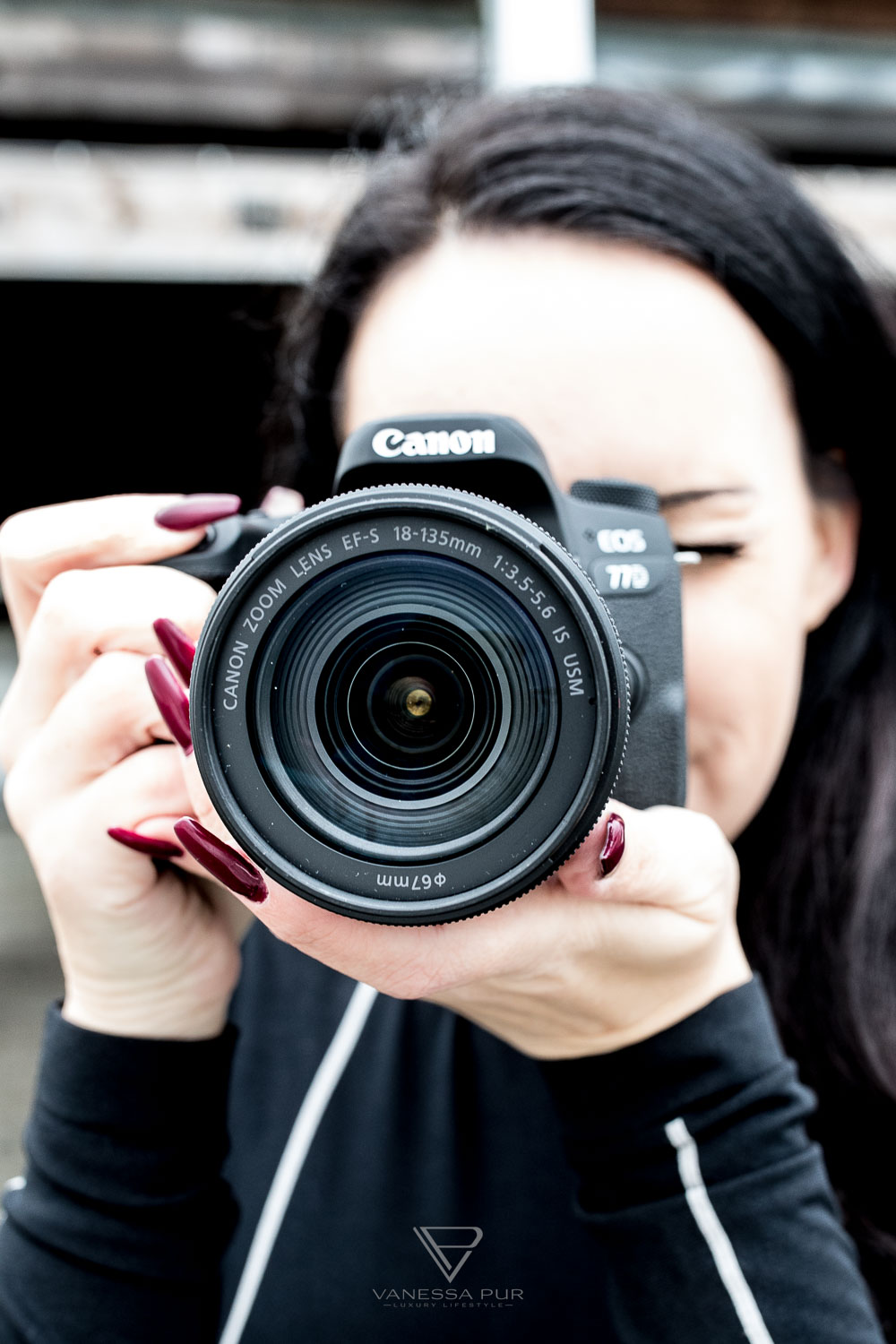 Tips for better YouTube videos
It's best to upload good quality videos. It doesn't have to look like a professional team or TV production, but the videos should at least be good to look at and listen to. You can also be successful with simple equipment, but then the content must be particularly convincing.
Regularity, patience and perseverance
The more regularly you publish videos as a YouTube beginner and as a YouTuber in general, the better your channel will be found and the faster the first viewers will follow you. Consider fixed days and a fixed time when you publish videos, so that your subscribers can already wait for your video. One video per week is a good starting point.
The more videos you post regularly as a YouTube beginner, the more interesting your channel will become. If you manage to vlog daily, you will notice the difference in the views of your videos quite clearly. However, a daily video is not feasible for everyone – it may change a bit when you have more routine in video recording and video editing.
When you publish your first video you will probably be proud and excited about the reactions. Please don't be discouraged if it takes a little while for your videos to get higher views. Sometimes older videos only get a push when there are already some new videos from you. The more interesting your videos are to others, the higher the chance that other viewers will put them on their playlists.
Persistence, continuity and upload videos regularly, preferably at least once a week. A schedule can help, but you shouldn't promise subscribers updates you can't deliver.
Video count matters a bit when rating the channel. The more videos uploaded to the channel in the long run, the better the search results on YouTube. About 1/3 of video views are new videos (mostly viewed by your own subscribers), about 2/3 go back to the archive (through targeted searches from "not-yet-subscribers")!
How important is the description and title for videos?
In order for your videos to be found better as a YouTube beginner, you should describe your videos. YouTube and Google analyzes this description and thus gives your video a value in the search. Many YouTubers neglect the description, which gives you an advantage.
The titles for your videos should also fit to your videos, but also make you curious. Think about what titles you would click on for videos. On YouTube, entertainment value often comes before information value, unless you have a channel that deals with tips and a lot of technology.
YouTube tips for beginners: a good video description is also important for YouTube searches. The link box can also be used for further links. For example, if you have learned about a product through you, you would also like to receive more information or have the opportunity to buy it. If you use affiliate links, they should be marked accordingly to create transparency for your users.
Why do I need a preview image and thumbnail on YouTube?
When you upload your video, YouTube automatically selects three images to preview from your video. Technically, you could select one of these images, but you will rarely find this with the big YouTubers. Even if you are a YouTube beginner, try to think of photos that you can use later for promotion. Also, try out a few portrait photos that you can then use for Facebook or Instagram. Give your loyal fans a sneak peek on Snapchat before the video goes online.
Choose an interesting thumbnail that will make the viewer curious again and put a few keywords on it. Please keep in mind that sometimes the images are faded in for others at the end of a video and are then only visible in small format. The font should therefore not be too small. Also think about your face and facial expression on the pictures, because a too neutral picture can look rather boring.
One of the most important YouTube tips for beginners: always create individual thumbnails as preview images, because the first impression counts and leads to clicking. It should look overall uniform in your own channel. You should refrain from automatic thumbnails, rather even add some text.
Do I really need a script for every video?
A script can help to bring structure into the video. YouTube tips for beginners: always think in advance what you want to say with the video. It is best to keep it exciting and interesting. Do not stretch the video unnecessarily and no flood of information, but divide information well in the video. Repeat important facts in the video.
Some YouTubers write real scripts for their videos and think about exactly which scenes they need for the video beforehand. However, it is not necessarily necessary to write everything down, as long as you have your concept for the video in mind. Especially with vlogs, there are a few elements that you can incorporate over and over again in the long run. A direct script for a vlog, where you do not yet know exactly what will happen, often makes no sense.
What is recommended for every video is a sequence that makes you curious about what will happen later. Don't give too much information at once, but spread it out over the video. Too much information at once is exhausting for the viewer. Keep moving and feel free to show other perspectives.
At the end, you should always call on your viewers to subscribe to your channel and like the video as well as leave a comment. Often, it is only after this hint that viewers realize that they have been inactive until now. This kind of "begging for attention" can also be found with many successful YouTubers. So viewers are used to this prompt.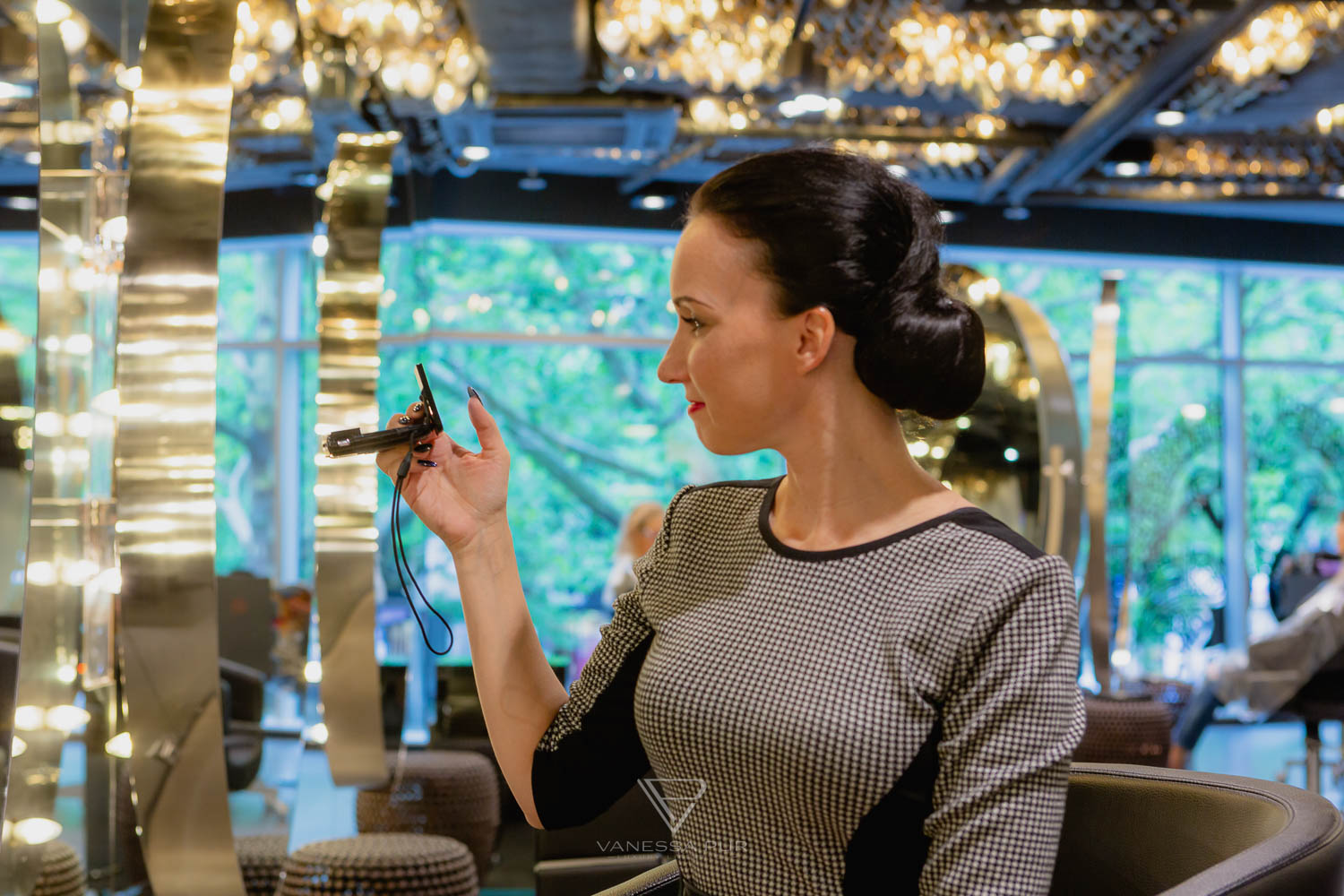 Your Story and Video Content on YouTube Videos
Often, your video content and yourself are more important than the quality of your video. As a YouTube beginner, think about what you are particularly good at and where you feel confident talking about a topic. Often your experiences, problem solving or even your hobby are suitable. Shopping Hauls (purchases) and Life Hacks (life tips) are always very popular with viewers. The mixture of information and entertainment is important for interested subscribers.
Even as a YouTube beginner, try to have a common thread in your channel. If you post a lot of different content, you will quickly scare away your followers again. Try to define a little and see which videos are best received. There are no limits on YouTube – from tutorials (explanations) to comedy, anything goes. Do what you feel comfortable and confident with.
For female YouTubers, beauty (cosmetics & hair) and lookbooks or OOTD (outfits and trends) is always popular and seen as an entry point on YouTube. For male YouTubers, you'll often find Prank (tricking someone) or Technology, like Hand-On (first experience with a tech device) or Unpacking (opening and presenting new electronics).
A cool, pretty or special outfit can captivate viewers and make yourself unique. Don't be so quick to copy and stand up for yourself and show what you're good at or what you're best at, what you're passionate about or what excites you. A great background, both indoor and outdoor can also be crucial for viewers.
The most important thing about your channel is yourself. If the viewer finds you nice or interesting, they will be quicker to leave a subscription. If you feel uncomfortable and unsure in front of the camera, only practice will help. With each video as a YouTube beginner, it gets easier and it doesn't feel so unfamiliar anymore. Imagine a nice person you are shooting the videos for.
Length of videos
The most successful length for videos is around 7 – 10 minutes. You should always be guided by successful competitors. Gaming videos and beauty videos can often be longer. However, videos are often only 2-3 minutes long and still very successful. For videos over 30 minutes, the content decides: if it is similar to a daily soap as FMA, it is usually not so quickly boring. An interview can also reach this length quickly and usually remains interesting. With long informative videos, always think about pauses for the user to process the information and then continue listening.
Intro
As an opener, use a catchy but short intro – about 3-5 seconds are enough to create a recognition value. You can also tell the viewers at the beginning of the video what the video is about and what you will reveal at the end to create a little more suspense and arouse curiosity. Long one-players scare users away and generate a thumbs down much more often.
The user has only a short time to decide, do I want to watch the video or not. Your video clip should not be a James Bond movie with a five-minute intro. It's about you, your movie and not about an XXL intro. If the user doesn't like the long intro, he will be reminded of it at the second video at the latest and click away from the video. Less is more!
Camera work
Get to understand your video camera and all the options. A soft and smooth camera work can help to attract subscribers. It's better to choose a steady and rigid position with a tripod and make more cuts than shaky or unsteady pans. The best camera equipment is useless if you can't handle it. Sometimes it helps to have a team or another person with you when filming. For the viewer, it immediately looks more professional and, in the best case, he may even become curious about the team behind it.
YouTube tips for beginners for a successful YouTube channel
Ask for a subscription
Don't just stop your videos with a "bye", but invite people to subscribe or share the video on social media and, in the best case, comment on it. Visually, the subscribe button should also appear at the very end of the video. Convinced viewers will want to give something back at the end of the video and usually subscribe, like or comment when prompted.
Interaction
Always comment and reply to comments on your own video. Gladly take up these also in the next video and bind the users to you. The more comments you get, the more important your video is for YouTube. Interactions with subscribers create a stronger bond than YouTube tips for beginners.
Self-confidence
In general, have confidence in yourself and don't be put off by negative comments or "thumbs down." However, you can take some criticism as a clue for improvement, but never personally. Reasoned criticism in the comments is good and helps you grow, but certain netiquette should be respected.
There are simply haters on Youtube, who immediately rate the video negatively, without that he or she can ever have seen it. How else does a new video get a thumbs down after 10 seconds already. YouTube tips for beginners: Just ignore it!
Follow others
It helps to subscribe to other YouTube channels, to observe what goes down well with their followers. You additionally stand out if you keep leaving good and personal comments. You should always treat other YouTubers and followers with the necessary respect. To follow channels in the hope that this then follows back is usually not the right way to great success.
Great YouTubers also do not see who is following you. Special YouTube tips for beginners: don't use comment functions to spam your channel. I'm also much more likely to follow people whose comment I find interesting rather than their reference to their own channel underneath.
Social Media
For your own videos and your own YouTube channel, always advertise on other social media channels. YouTube tips for beginners: subscribers already gained on other platforms quickly follow on the next platform. Twitter followers, for example, always like to watch videos and follow faster. Google+ belongs to YouTube and therefore has a higher ranking.
You can also promote your channel in forums or link your channel or latest video in each case in your own email signature. In social media, you should use hashtags wisely to be found
Place advertising
YouTube tips for beginners: better stay ad-free for now. It is only really worthwhile to advertise when you have 100,000 video views. Only about 1000 German YouTubers earn a three- to four-digit amount through YouTube advertising per month.
Not everyone is cleared by YouTube for monetization (mostly because of the rights to the image and sound of the uploaded content) – with other video platforms, such as Vimeo or Sevenload, the profit share may be somewhat higher. However, these networks are not as successful as YouTube (which means that the profit is not greater). Advertising is and remains an annoying thing for the viewer and the most common reason for negative ratings or closing the video.
Tags
You should definitely use some tags to be found. However, you should only use correct and meaningful tags. Often people search for whole sentences, so you can also specify whole sentences as a tag.
Subtitles
Of course, you can also create subtitles to appeal to a wider audience. If you want to offer your videos only in German, this is an option to attract international viewers. Also the place where the video was shot, you can specify for information and for the YouTube search.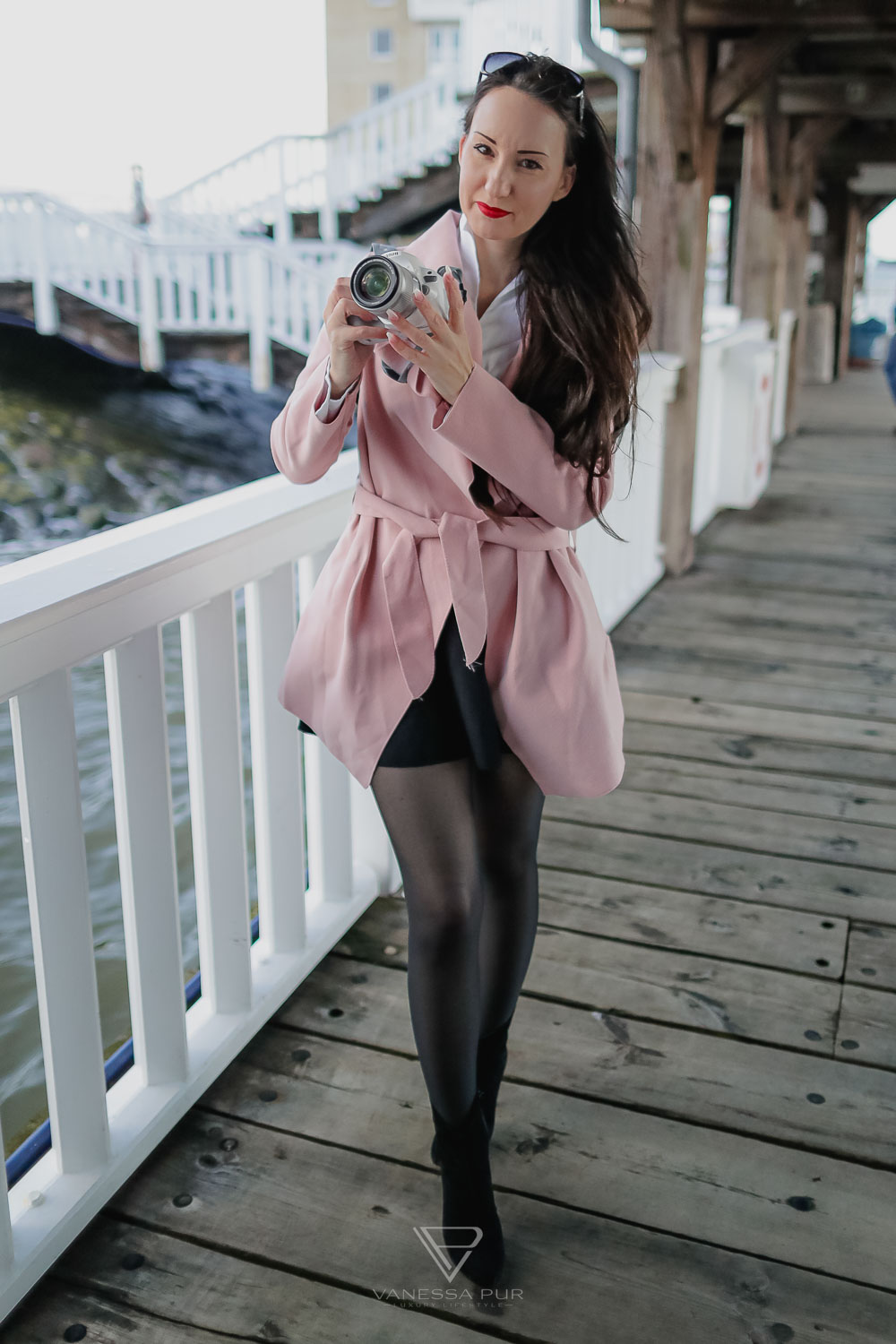 Tips for Vloggers – YouTube Beginner Tips
Running a vlog and filling it with exciting content is often a challenge. The most popular are daily vlogs that have an effect, like a daily soap on the viewer. However, you shouldn't act, just keep the tension and encourage dependency – curiosity is everything in this industry.
The most important thing for a YouTube beginner and vlogger = don't pretend. Don't try to be different than you are, because that makes it exhausting for the viewer and for yourself. Share your thoughts and fears as well as your joy and hopes.
However, you do not have to reveal everything and especially nothing too private. Please make sure to maintain your privacy and be very careful with some information, such as private data.
Feel free to look at other vloggers for inspiration, but don't copy them. Be yourself and that's exactly what you have something that only you can show on your channel.
Envy and other opinions – be careful as a YouTube beginner
On YouTube there is always a discussion about the possibility to rate a video negatively. Anyone who doesn't like the video or doesn't like you as a person will quickly give you a "thumbs down". As a YouTube beginner, please don't let this discourage and unsettle you. By the way, you can hide the function if you expect a lot of envious people.
Unfortunately, there are a lot of envious people who don't begrudge you anything and feel better about themselves if they can be "evil". A very negative attitude to life, which you should please not refer to you personally is tried to transfer to YouTuber. Constructive and helpful criticism is ok, but nice comments are of course always much nicer. Do not be afraid to block others if they are unfriendly.
However, you should also always treat your fans respectfully in your videos. So even as a YouTube beginner, put on a thick skin and rather activate the comments on your videos manually, so that you can respond to them immediately. This way, as a YouTube beginner, you can establish a connection with your viewers more quickly and delete the offensive comments directly. Do not offer negative people a platform on your channel.
Especially the first dislikes often come before the video could be seen to the end. Don't take it personally and sometimes just ask yourself, if the dislike came after half an hour, if the person happened to get sick, is stuck in traffic and therefore can't set a dislike. Just take it a little with humor.
Making mistakes and the best video
On YouTube, you're allowed to make mistakes and evolve. With every video you make, you get better and learn. Your viewers see your development and get used to you more and more with every video. Therefore, more important than the start is the regularity that follows.
By the way, your best video will probably be a video that you didn't give much importance to and then it suddenly takes off. On the other hand, videos in which a lot of effort has been put in sometimes just don't get much attention. Therefore, do not spend ages on videos, but try to keep it as simple and fast as possible for the beginning.
How do you get new followers and subscribers?
First, of course, you need good content, that is, good videos of your own. But the best videos won't do you any good if people don't notice you. Therefore, in addition to the video description for the search, there is also the normal communication with others. Comment on other videos and write interesting and personal comments on the videos.
The less "advertising" you do for your channel and the more personal the text, the more curious the viewers of the other channel. Also the channel owner is pleased and looks possibly also with you once past, which affects likewise positively for your channel. Every comment is a link to your channel, even without advertising. Sometimes friendships develop from this or even a joint video.
If you are a blogger, you should use your blog to promote your YouTube channel. You are not starting from "scratch", but already have readers who are interested in you. However, blog readers and YouTube viewers are sometimes completely different and not easy to transfer. For your channel and channel rating, the link from your blog is extremely important.
Try to promote your YouTube channel on your social media channels. On Instagram, you can put the link to your current video in your profile. Sometimes it also makes sense to upload a teaser for your video. You can also post your video link on Twitter, Facebook and Google+ (part of YouTube).
The more likes (thumbs up), views (views) and comments and comment responses your video gets in the first time, the better the short-term placement of your video in search. Therefore, as a YouTube beginner, you should promote your video on social media as soon as it is online.
Become a brand
Be your own brand in front of the camera. You don't have to be perfect, but you do have to be as authentic as possible. No one wants to see slick presenters, like on TV, on YouTube. Types with character, personality and weaknesses are popular. You have to be able to be interested in the person in front of the camera, want to see him or her and, in the best case, get the feeling of a best friend.
Find your niche and stay true to the content of your channel. However, don't lose the thread of your channel, be unique and stand out from the crowd. Rather create a new channel for other topics or languages.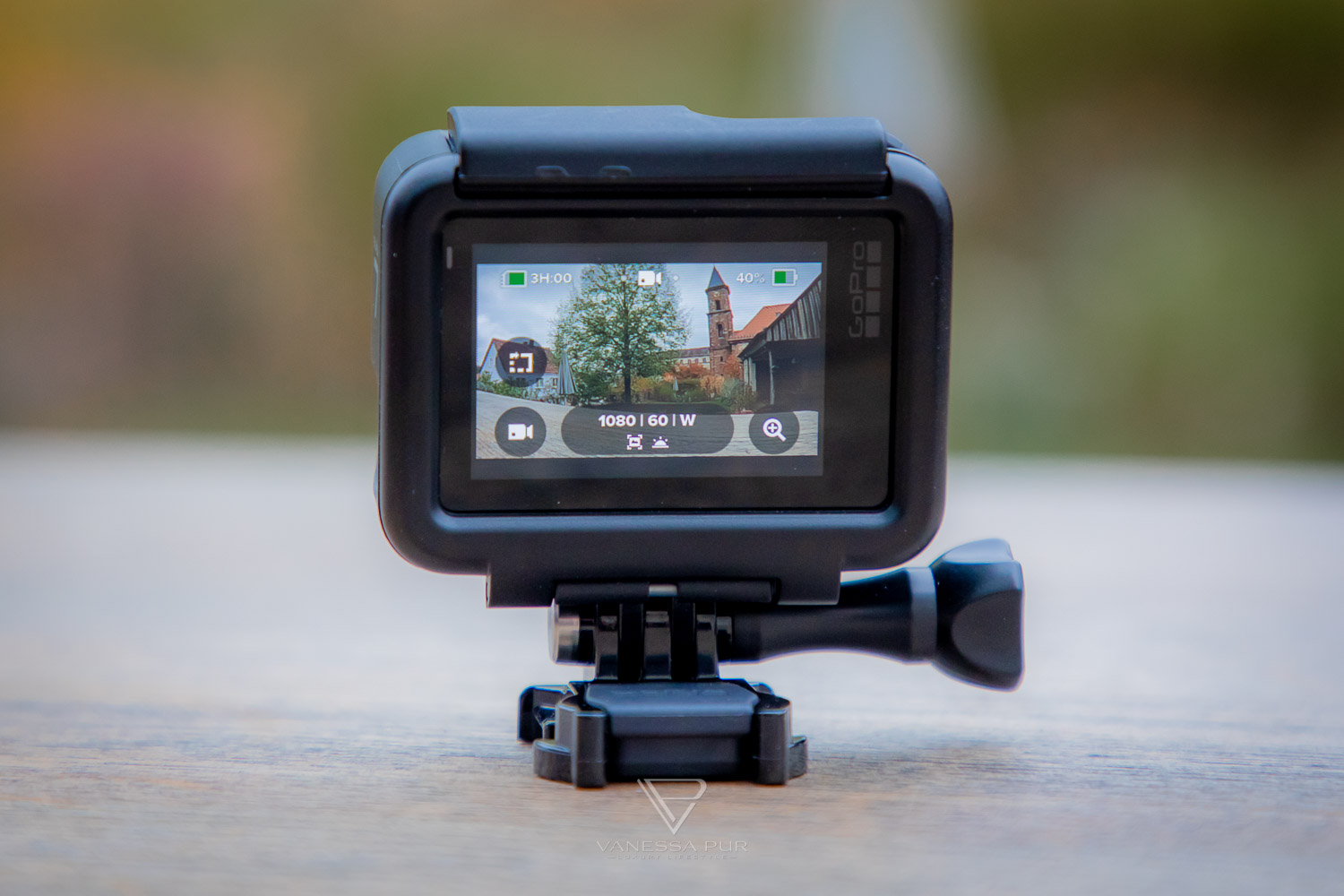 Can you make a living from YouTube?
To really make a living from YouTube, you need to be one of the well-known YouTubers. There is a lot of work behind it and it all depends on your views and advertisements. If you think that you can earn good money immediately as a YouTube beginner when you start with YouTube, you are completely wrong. But there is the possibility to live from YouTube in the long run or at least for a while.
The better known your channel becomes, the more companies will notice you and offer you products to present in your videos. It's all up to your negotiating skills here. Many YouTubers also belong to larger associations in order to get more collaborations, but the revenues are also divided here. You do not necessarily need an agency to be successful on YouTube.
Conclusion – How to get started with YouTube?
If you want to be successful on YouTube, you need patience and perseverance, as well as a good self-confidence. More important than doing everything right the first time as a YouTube beginner is doing it at all and just getting started. You will automatically improve bit by bit as a YouTube beginner and learn more and more.
The more milestones you reach as a YouTube beginner, the more features will be unlocked for you. You will reach new levels on YouTube, so to speak, and that is exactly what motivates you even more. Only those who have the right motivation and goals are ambitious enough to be successful on YouTube in the long run.
Start off right – Starter Tips YouTube Beginners
The external image as a YouTuber is changing dramatically at the moment. Some people still don't know what a YouTuber is or does. Some think you earn extremely much as soon as you are a YouTuber. TV stations keep top YouTubers out of their celebrity pool, because YouTubers are very clear competition for TV stations. So for the larger and older general public, many of the successful YouTubers remain completely unknown. Maybe it will change if you are one of the successful YouTubers?
I wish you lots of luck, fun and success with your channel and I'm very happy if you stop by my YouTube channel and leave a nice comment. Have confidence in yourself as a YouTube beginner and just try it out!