In the last weeks and days I was asked again and again, which lens I use in my photos and which camera I use. My favorite is currently the Canon 70-200 f2.8 IS II USM telephoto lens, for almost all fashion and sports shots on my technology blog and lifestyle blog. The telephoto lens is suitable for many situations with my demands and already convinced with first photos. The comparison to the Canon 70-200 f4 L IS is directly noticeable in various areas.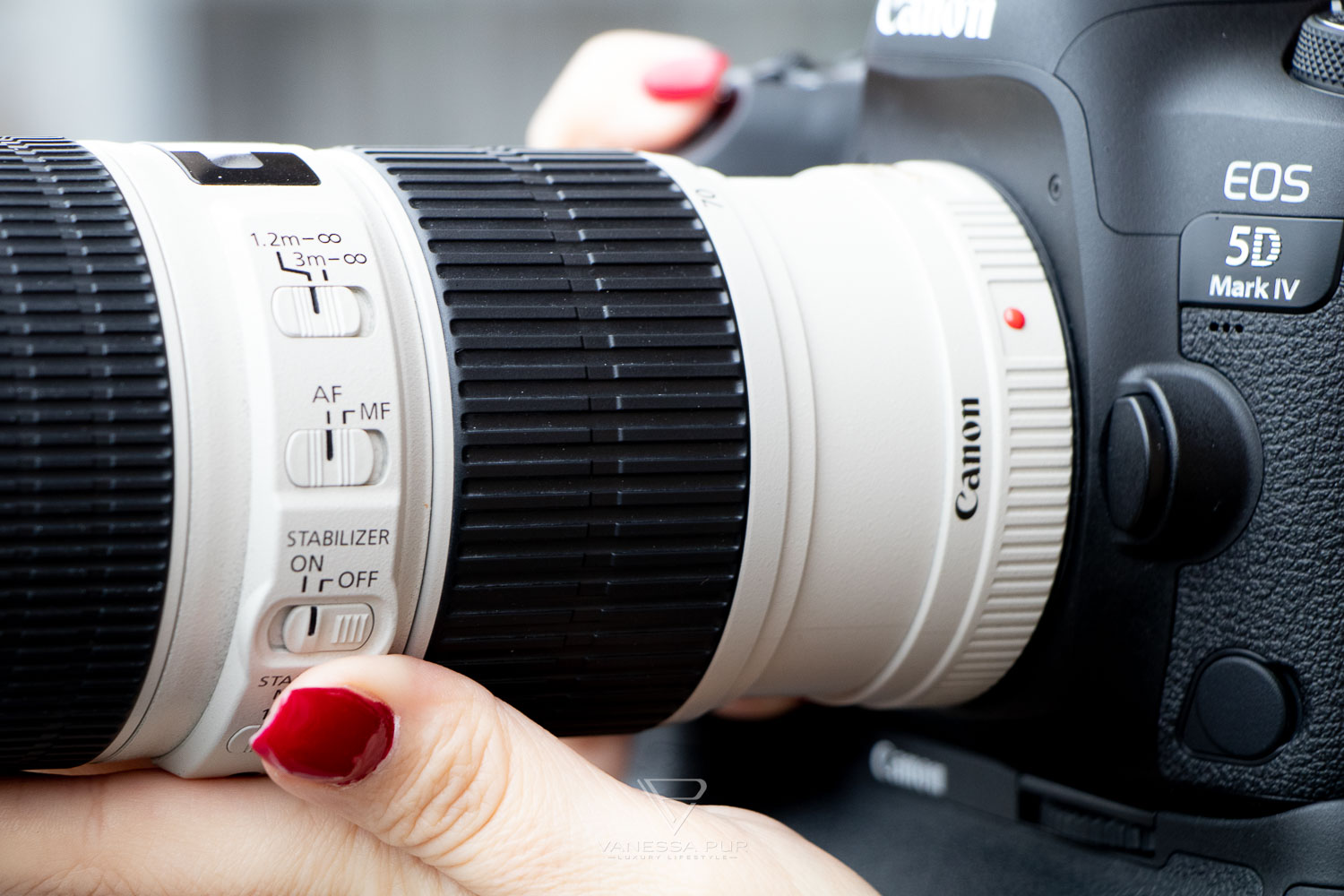 Review Canon 70-200 f2.8 L IS II USM – The telephoto lens in test
A few months ago, I already once introduced the Canon 70-200 f4 L IS lens and presented it as the perfect lens for travel and daylight photography. It is relatively inexpensive with a price of under 1,000 EUR and weighs only 750 grams for an L-series telephoto lens.
Especially if you have to pay attention to weight in your luggage, the lens should be in your backpack regularly, the weight factor is of course a consideration. My conclusion at the time was, the perfect travel lens if aperture f4 is sufficient.
However, if you want to shoot indoors more often, capture club situations and sporting events, and reproduce wedding photos with a special mood, you will automatically come into contact with the faster CANON 70-200 f2.8 L IS II USM.
The second generation of the most popular zoom lens from CANON also looks back on a few years of experience and use and is still considered by many sports and event photographers as the perfect lens to always have with you.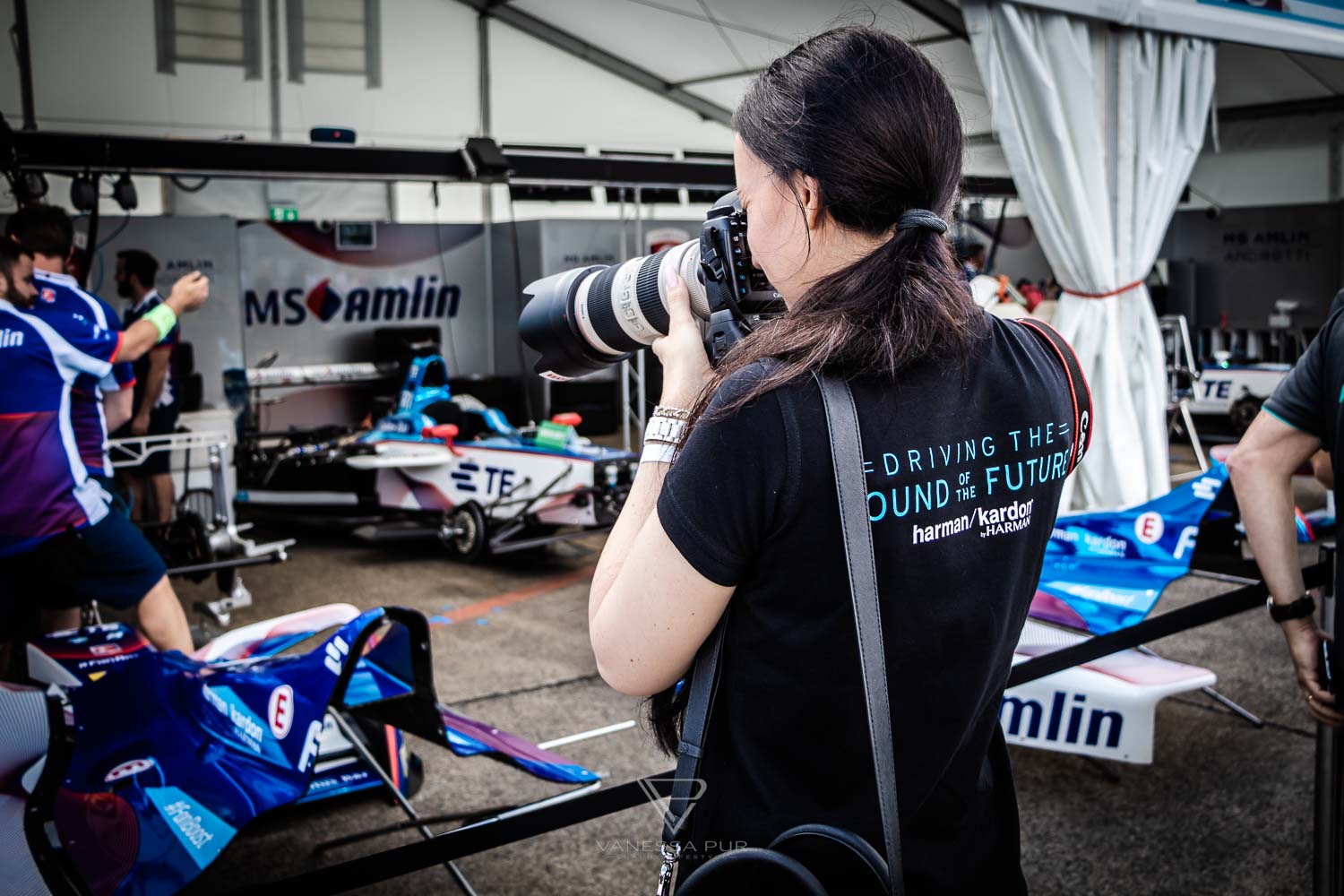 I've had my CANON 70-200 f2.8 L IS II USM in continuous use for five months now and it has become the lens I use most of the time. Most recently, the lens was again in use at the IFA trade show in Berlin at various press conferences and product launches and again delivered absolutely perfect results in a variety of lighting conditions.
From aperture f4, the images are consistently razor sharp and speak a very unique visual language. I use the CANON 70-200 f2.8 L IS II USM with the Canon 5D Mark IV and the Canon 80D. Due to the cropfactor of 1.6, the lens thus achieves a focal length of 112mm – 320mm on the Canon 80D.
Of course, when you first pick up the "big" CANON 70-200 lens from Canon, you notice the significantly higher weight, and yet it's a comfortable weight.
I use lenses like the Canon EF 16-35mm F2.8L III USM and the Canon 24-70 f2.8 regularly on my Canon 5D Mark IV, in addition the Canon 70-200 f4 L IS seems almost a touch too light and it is exactly this difference that the f2.8 telephoto lens makes up for very well.
In addition to various fashion photos for my blog, such as the well-known series with the overknees in front of the Hyatt Düsseldorf in the Media Harbor and with the leather pants in Hamburg in the Elbphilharmonie, the lens was also used, for example, at the Formula E on the Tempelhofer Feld on three days.
Whether fast BMW i8 during the test driver event or racing action during the races, it is quite incredible how precise and sharp the autofocus hits. Compared to many other lenses, the error rate is absolutely minimal in daylight, but also at dusk and backlight.
If you compare the lens with the previous model, which already had good values, the imaging performance and image sharpness have once again been significantly increased.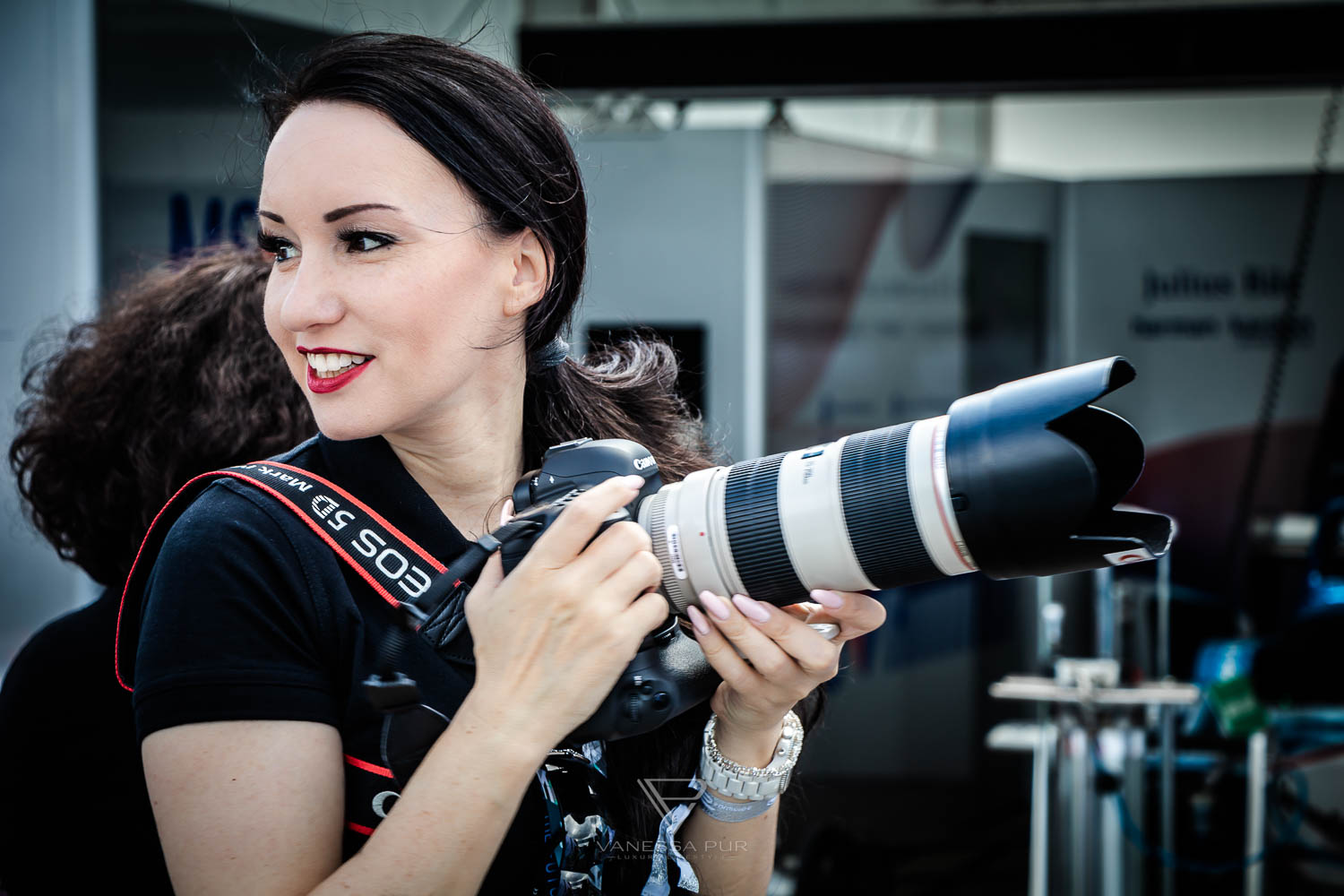 Four-way stabilizer – trouble-free shooting even with faster shutter speeds
Another big plus is the four-way stabilizer, which makes it easy to capture perfect subjects even with faster shutter speeds. While it is otherwise difficult in some lighting situations (especially in the evening, at events and functions) to still get razor-sharp images of people, with the CANON 70-200 f2.8 L IS II USM on a Canon 5D Mark IV it is still possible at shutter speeds of 1/25 to 1/30 second.
My fashion looks and Formula E shots are usually shot at shutter speeds between 1/400 and 1/800 second, using an aperture between f2.8 – f5.6.
The most common argument, 200mm are not enough for a telephoto zoom I can understand on the one hand and use for difficult situations then also the CANON 70-200 f2.8 L IS II USM on the 80D and get 320mm, but a good and regularly used alternative is the Canon Extender EF 2x III, which then allows focal lengths from 140mm to 400mm.
Another alternative would be the CANON EF 100-400mm f/4.5-5.6L IS II USM lens, which is in a similar price range to the CANON 70-200 f2.8 L IS II USM, but offers a longer focal length with lower light levels.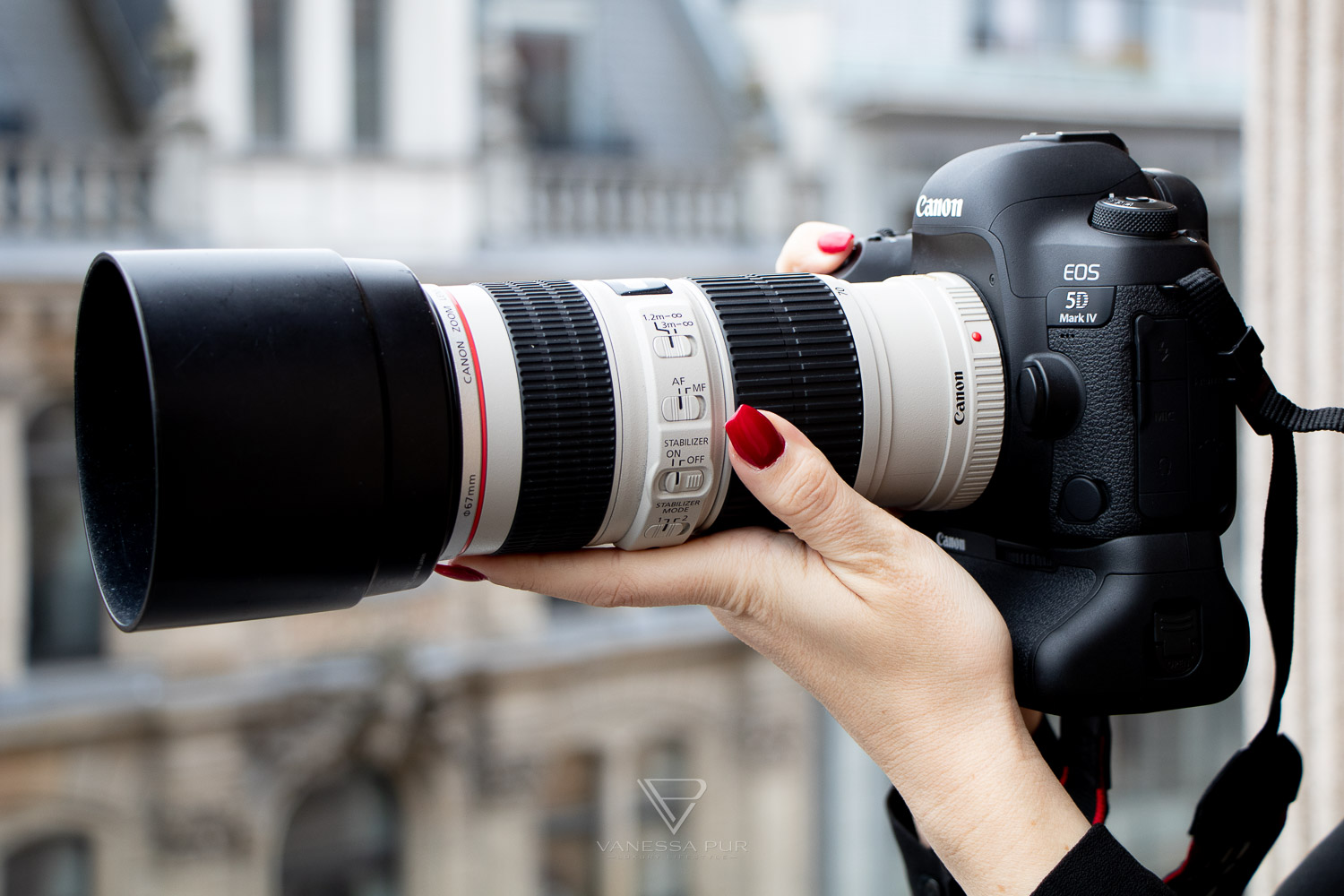 Cheap alternative – Canon 70-200mm f4
Even though I absolutely recommended this lens after the initial reviews with the Canon 70-200 f4 and would still recommend it as the very good travel lens, my favorite is absolutely the CANON 70-200 f2.8 L IS II USM despite its higher price and weight.
There are few lenses that fit so perfectly with a camera and are so versatile for use in reportage, fashion photos and portraits, as well as sports photography.
Another highlight, which I have used relatively often in recent weeks, was the lens in conjunction for videos, both for conversations and interviews, as well as details and movements (including slow motion). In that case, however, you should then use the lens with a stable tripod and attach it to the clamp.
There is a unique picture language here as well, which you will absolutely appreciate after a short time. Even in combination with the HDR function in videos on the Canon 5D Mark IV succeed very good shots, but I will present that again separately in the next few days on my technology blog.
CONCLUSION Canon 70-200 f2.8 L IS II USM – The telephoto lens in review
Why the CANON 70-200 f2.8 L IS II USM is called the most popular zoom lens among professional users, you notice in your own use after a short time and the first photos. The basic image sharpness, the very good autofocus and the flexibility on a wide range of applications speak a very clear buy recommendation.
Even if you have to consider the higher price (compared to the 70-200 f4), you have made the better decision in the long run and satisfaction is practically guaranteed. Only, who has to pay attention to the weight in the luggage, primarily shoots in good daylight and does not expect to need an aperture f2.8, can make friends with the idea of the lighter and cheaper f4 then.
However, I do not recommend a direct comparison between the CANON 70-200 f2.8 L IS II USM and the 70-200 f4 L IS, because then you automatically start to think again.
With me, the CANON 70-200 f2.8 L IS II USM is firmly in the photo luggage and also on all trips. I do not want to come at an event, a documentary but also fashion photos in the situation that I could have used a faster zoom lens.
From me, after seven years of blogging life, there are few so clear buy recommendation, as for the CANON 70-200 f2.8 L IS II USM…. Anyone who wants to take professional photos will be absolutely satisfied with this lens.
Update: Canon 70-200mm f2.8 L IS II USM now available at a lower price
Update: A few weeks ago, Canon launched the successor to the Canon 70-200 f2.8 L IS II USM, and thus the featured model is once again available at a slightly lower price, with minor sacrifices compared to its successor. We will present the Canon 70-200 f2.8 L IS III USM in detail in the coming weeks.