Conclusion for using the Canon 6D Mark II. Before the Photokina is almost upon us, we would like to publish some long-term tests in the next few weeks. After we have the Canon EOS 1Dx Mark II, Canon EOS 5D Mark IV and Canon EOS 6D Mark II in continuous use for photos and videos, we would like to start by looking back at the Canon 6D Mark II. What can Canon's entry-level full-frame camera do, how is the camera in endurance testing, and is it more of a camera for photographers or videographers?
Canon 6D camera for photographers and videographers?
More than six months ago, after four weeks of testing, we published the first review and experience report on the Canon EOS 6D Mark II in our photo section. Our opinion in the review of the Canon 6D at that time was mostly very positive, with small deductions in the B grade.
The demands on us for the blog and the associated YouTube channels are split about 50/50 between photo and video and thus offer a good overview of the strengths and weaknesses in everyday use.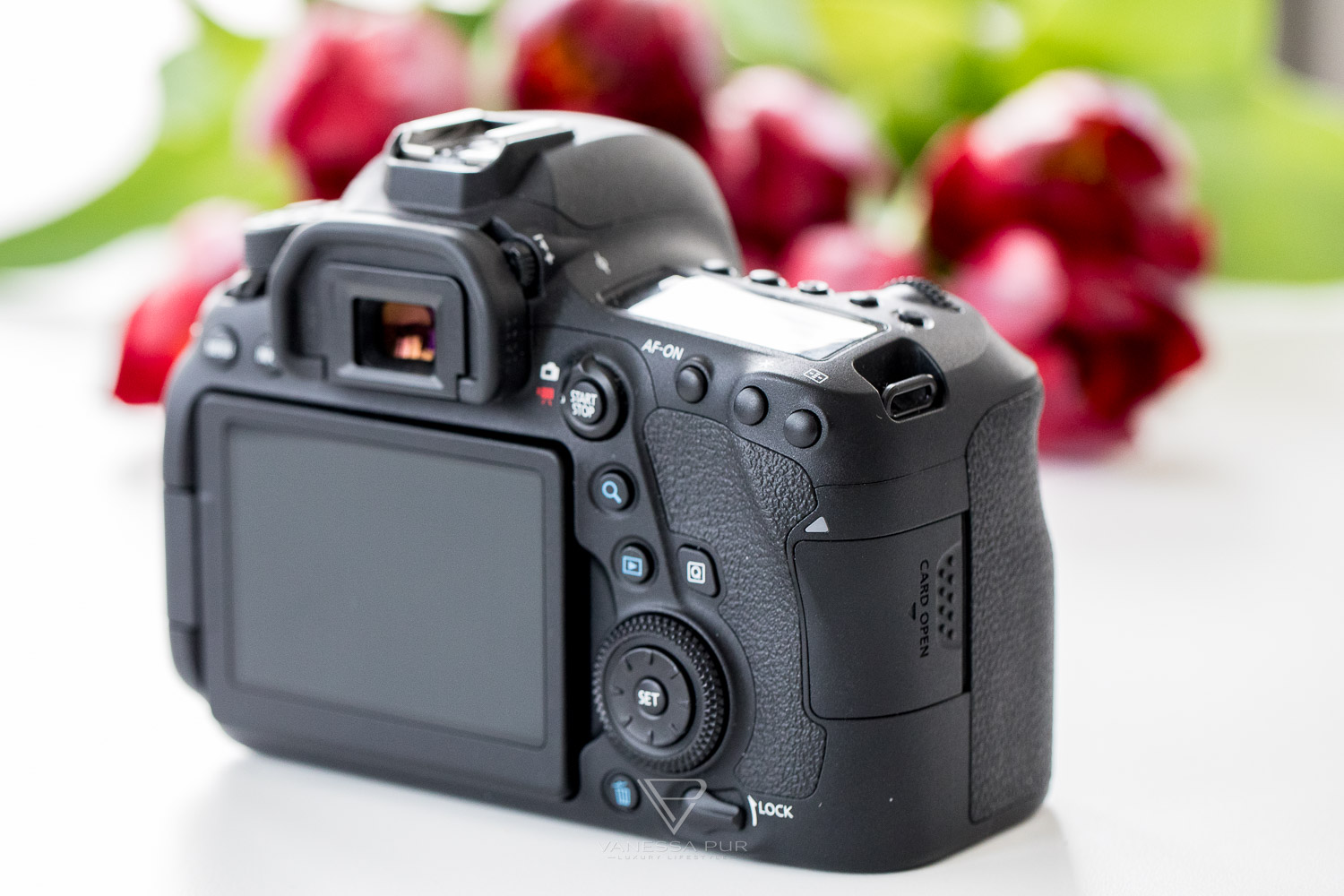 Basically, there will never be an absolutely perfect camera for every user and so you should also first consider for yourself what requirements I have of the camera, which functions are extremely important to me, which functions I would very much like to have and which things I can perhaps do without.
Often, the well-known pro/con list with slight valences really helps here in filtering out the product needed for one's own demands and profile.
Video test – Canon 6D
We film many of our sequences with the mix of Canon EOS 1Dx Mark II, Canon EOS 5D Mark IV and Canon EOS 6D Mark II, though for us the Canon 6D Mark II has become the vlogging and "always with us" camera.
Unlike the Canon EOS 1Dx Mark II and Canon EOS 5D Mark IV, the second generation Canon 6D is of course much smaller and has a distinct advantage for vloggers and YouTubers in handling compared to the other two full-frame cameras – the rotating and swiveling LCD monitor with touch screen. Of course, Canon's higher-end models also have monitors, but for vloggers and YouTubers, it's obviously a big advantage to be able to turn the monitor towards you and watch yourself while filming.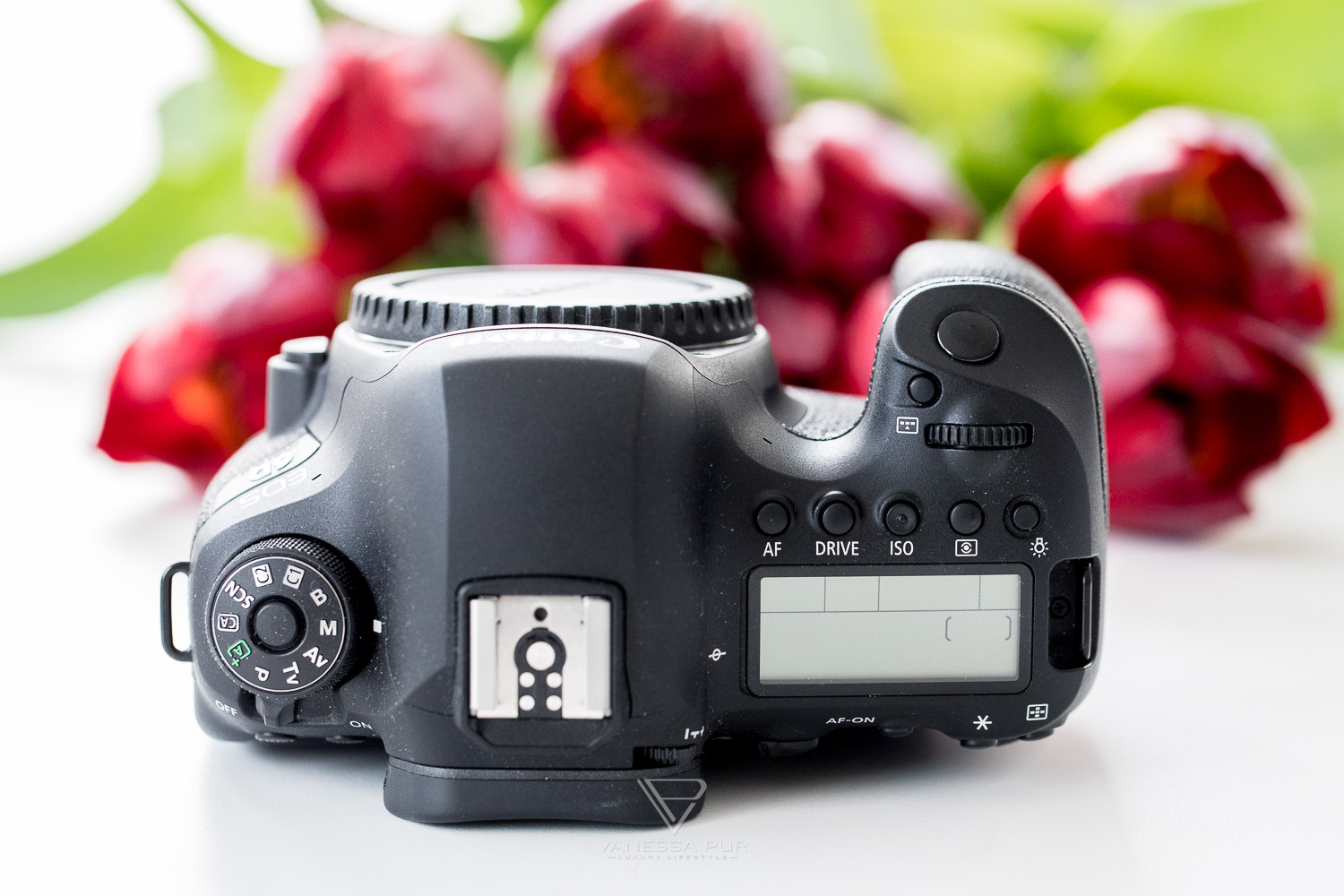 You can see and correct common mistakes in the settings much faster yourself. You have – especially as a beginner – of course a much better feeling whether you are in focus and what you are showing the followers in the various channels and do not radiate unnecessary uncertainty.
In the first assessment, we criticized the lack of a headphone output (especially in comparison to the Canon EOS 80D), which allows a better assessment for wind noise, etc., especially in outdoor settings. We use the Rode Videomic Pro+ for many outdoor scenarios. Even though it is still a bit unusual not to be able to check the sound signals directly via headphones, we can confirm that the level signals are very reliable and that, after correct adjustment, the sound recording is always as good as expected.
It is recommended here, as with all other cameras, especially for YouTubers/vloggers, to take enough time and try out the different sound settings for different recording situations and note them down. It then succeeds to 99% always very reliable (especially in conjunction with the Rode Videomic Pro +).
The same applies to the recording format – the Canon 6D Mark II only offers recordings as IPB video in MP4 format and not, as many videographers would like, in MOV format. For the vlogger/YouTuber who wants a reliable camera that is easy to use, this is absolutely no problem and also has the advantage that the video recordings are significantly smaller in file size due to the stronger compression.
However, if you want to create quite elaborate Cinema productions, you will miss the format a bit with post-processing in simulated C-LOG (the Canon EOS 6D Mark II does not offer its own log files) on the PC. We use the camera as a second image source or for short B-roll shots and here the missing function is also negligible.
Despite the two "weaknesses", the Canon EOS 6D Mark II is directly convincing, especially in video use. The DUAL AF function is simply unbeatable and an absolute added value in every video production. Especially when you compare Canon's autofocus system with other manufacturers in video recording, you directly wish you had a CANON camera back.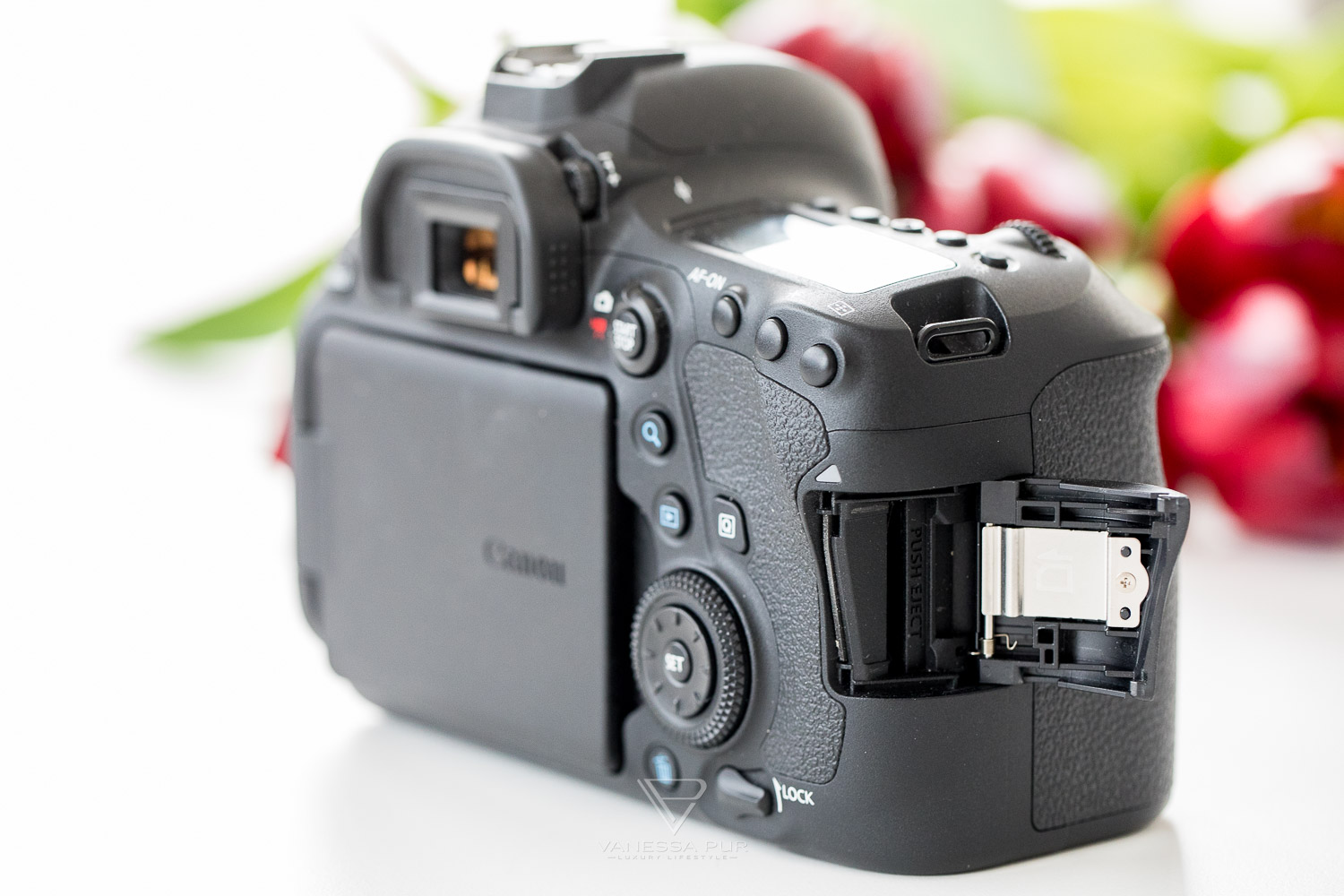 The autofocus works absolutely precise with the DUAL AF function and is suitable for conversations and moderations as well as mood recordings. Once the person is captured by the autofocus, it reliably tracks the person with every movement. Blurred moments are practically a thing of the past.
Combined with the rotating touchscreen, the Canon 6D Mark II delivers an unbeatable combination in the entry-level full-frame camera segment, especially for videographers who also already have Canon equipment.
Anyone who is also regularly in use at weddings, who wants to capture the moods from different angles or also to different lighting moods, receives with video format with the Canon 6D Mark II a very good camera and from us a clear buy recommendation for products from the house of Canon.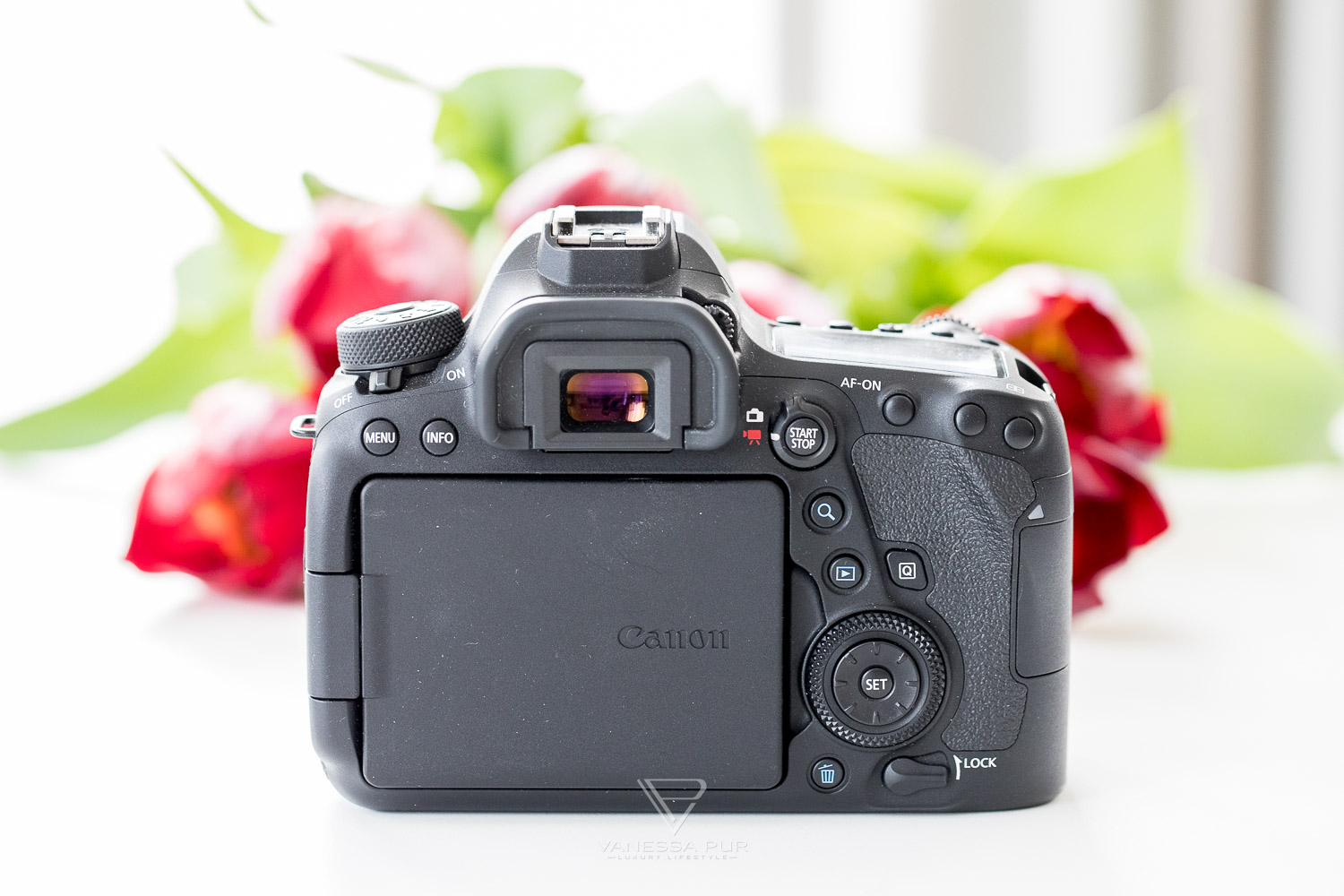 Photo test – Canon 6D
As in the first assessment of the Canon EOS 6D Mark II more than six months ago, it is also evident in continuous use that an assessment of the Canon 6D is very much dependent on the usage situations.
If you primarily want to produce for online media, don't want to take many pictures in the evening mood and don't value a noise-free night sky, you can very well go for the cheaper Canon EOS 80D with APS-C sensor and invest the money saved in a nice lens from Canon's L-series, such as the 24-105mm f4, which equips the camera very well for every day use.
For wedding photographers and fashion photographers, the full-frame in the Canon EOS 6D Mark II is of course a big advantage and clear added value. In addition, there is a clear weight advantage for everyday use when comparing the Canon EOS 6D Mark II with the Canon EOS 5D Mark IV and especially Canon EOS 1Dx Mark II. Especially if you want to have a second camera in use for professional productions or even when traveling, the Canon EOS 6D Mark II with its lower weight is a perfect choice.
What is a bit annoying in continuous use is the relatively small focus range of the 45 centrally located AF fields. There are significantly fewer AF points here compared to the Canon EOS 5D Mark IV and also the new inexpensive Canon M50 system camera. If you regularly want to photograph weddings or place people in the outer thirds, you will have to improvise a bit here.
As in the video area, the Canon 6D Mark II convinces in the long-term test, especially again with the Live View and the absolutely precise focus system. Here, you can also place the person in the outer edge of the picture and let the system track them without any problems. Precise photos with a very good image sharpness are the result.
If you frequently switch between landscape and portrait format on the camera, as we do, and want to switch from single AF point, Canon is still the market leader. One press of the autofocus button on the outer edge of the back of the camera and you can easily switch between modes while focusing without losing sight of the subject.
It's a shame that Canon didn't add an additional joystick to the camera's very good metering system, as it did with the Canon EOS 5D Mark III/IV and Canon EOS 1Dx Mark II, which would have made focusing even easier. Unfortunately, this function is only available in the even higher priced cameras and makes daily work much easier.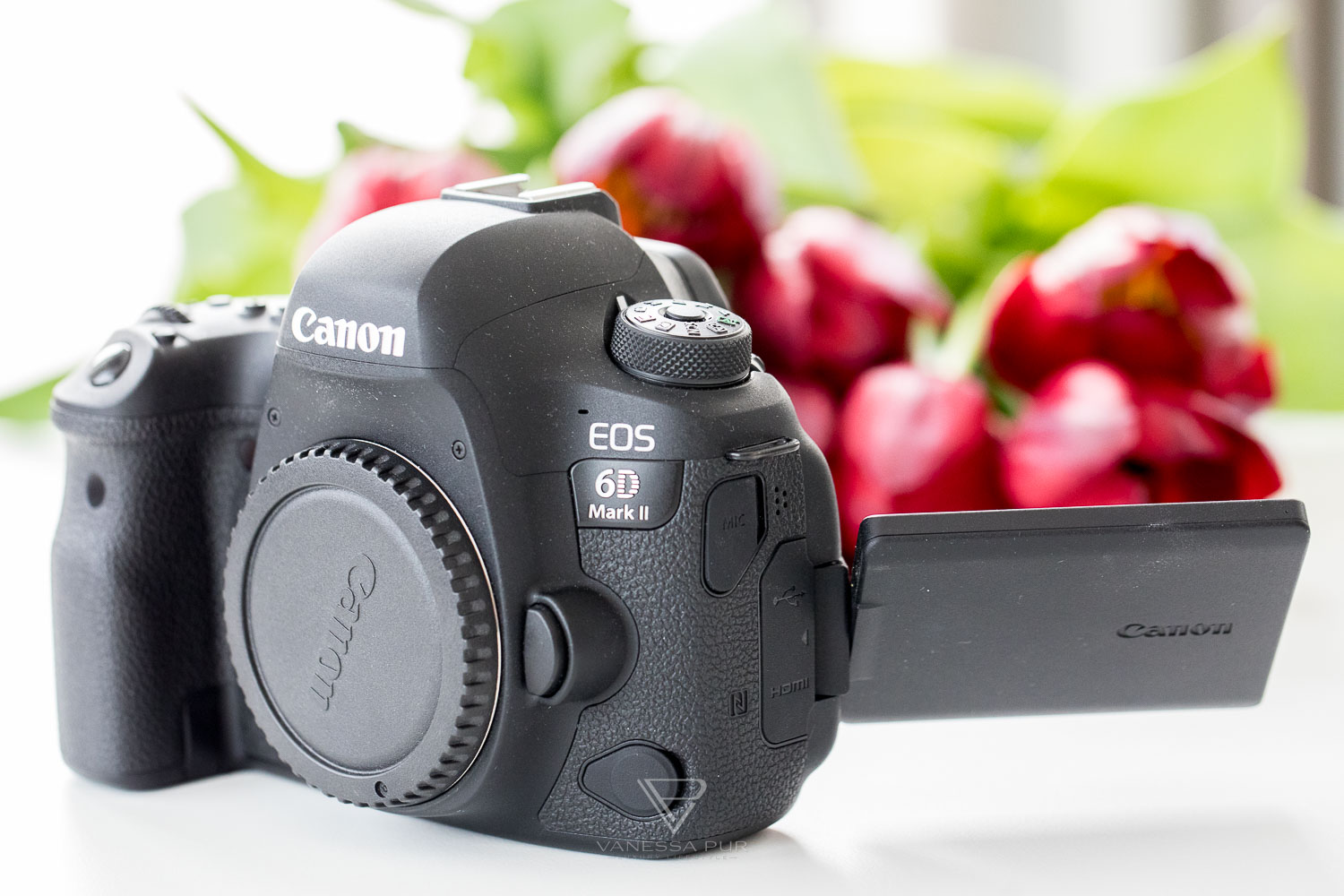 Battery life – Canon 6D
Here, Canon once again confirms its supremacy compared to many other manufacturers with DSLR cameras or even mirrorless cameras. At various events, we had the Canon EOS 6D Mark II for vlogs and photos in continuous use and did not have to worry throughout the day that the battery might not be enough and you have to change the battery for the next shot.
Where many vloggers and YouTubers often carry five to eight batteries per day with cameras from other manufacturers, there's no need to worry about battery life with this model either.
It is especially nice that the Canon EOS 6D Mark II battery can also be used later in the higher-priced Canon EOS 5D Mark III/IV, but also in the Canon EOS 70D/80D.
We can also only confirm in the long-term test that the battery life easily lasts through the day even with continuous Live View and many video recordings. If you want to be a bit safer (especially when shooting weddings, for example), you can order a second battery and be on the absolutely safe side.
Screen on Canon 6D
If you've experimented with different manufacturers and tried out the latest models, you'll be glad to hold a Canon camera in your hands. The quality of the screen on the Canon 6D – especially in sunlight – is always much better than on all the competitors we know.
A very big advantage of the touch screen in this full-frame camera is, of course, the rotating and swiveling monitor, which makes it possible to take pictures from completely different perspectives and, in conjunction with the Canon 16-35mm f2/2.8 L USM III, for example, opens up completely new perspectives for photos and videos. Regardless of whether held particularly low above the ground or with arms outstretched above the head, the image is always clear and easy to see in any lighting situation.
A great relief can be the release directly via the touch monitor, on the one hand a great help when focusing, but also sometimes easier to reach than the shutter release on the handle.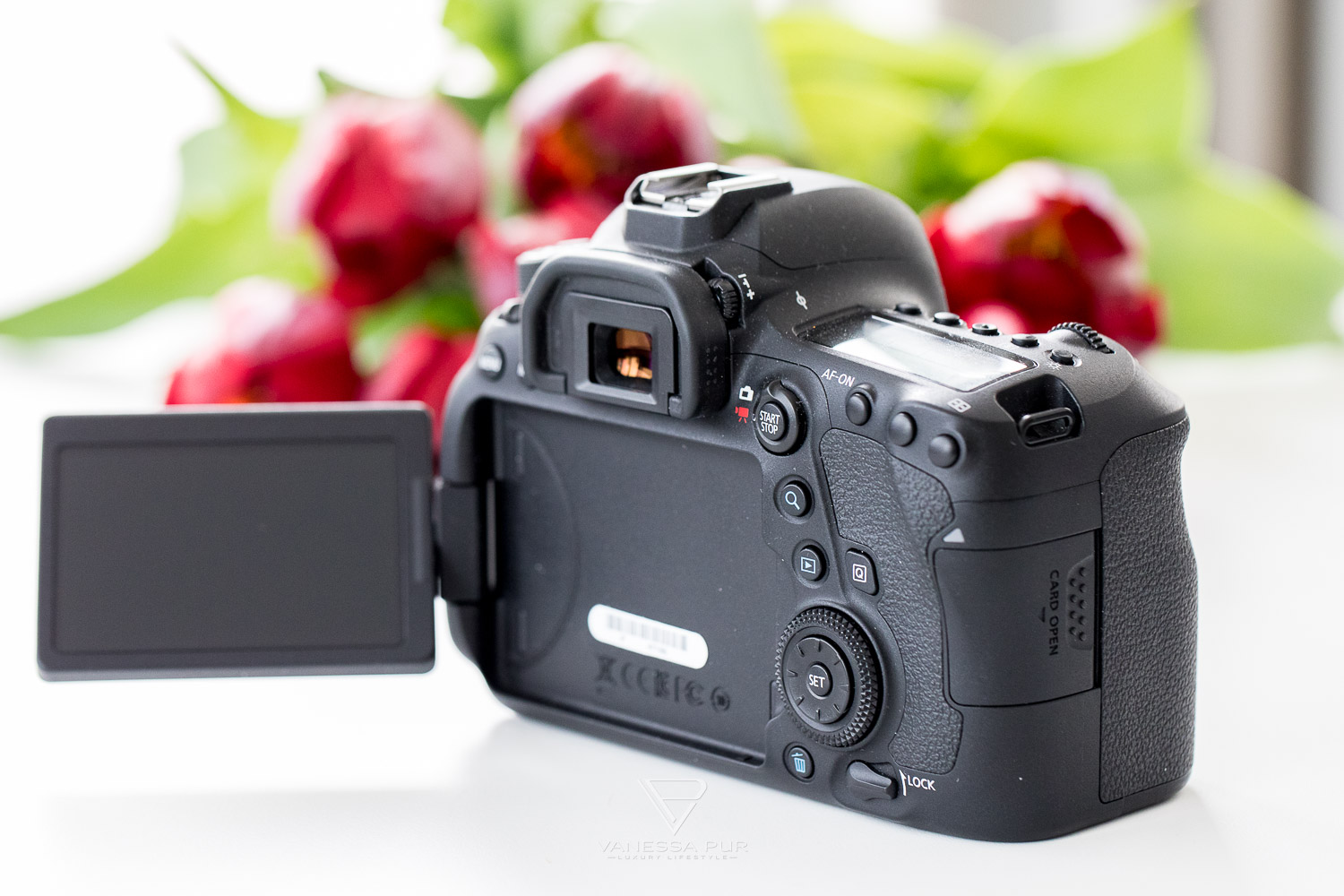 Memory cards with the Canon 6D
If you regularly film and photograph with the Canon EOS 5D Mark IV and the Canon EOS 1Dx Mark II, you're used to having two memory cards in the camera and always making a backup of your photos, especially for commissioned work.
If you only want to use the Canon EOS 6D Mark II for "private purposes", it naturally bothers you a little less if no backup can be created, but with photos from a wedding you always like to have a backup in the production.
Unfortunately, the Canon EOS 6D Mark II does not have a second SD card slot, just like the previous model, which is a shame, but should not be a criterion for exclusion.
We always use only high-quality memory cards with a large capacity for all productions and try to take the best possible care of them and avoid unnecessary situations that could lead to data loss. Otherwise, even for weddings or commissioned work, the only thing that helps is to make regular backups.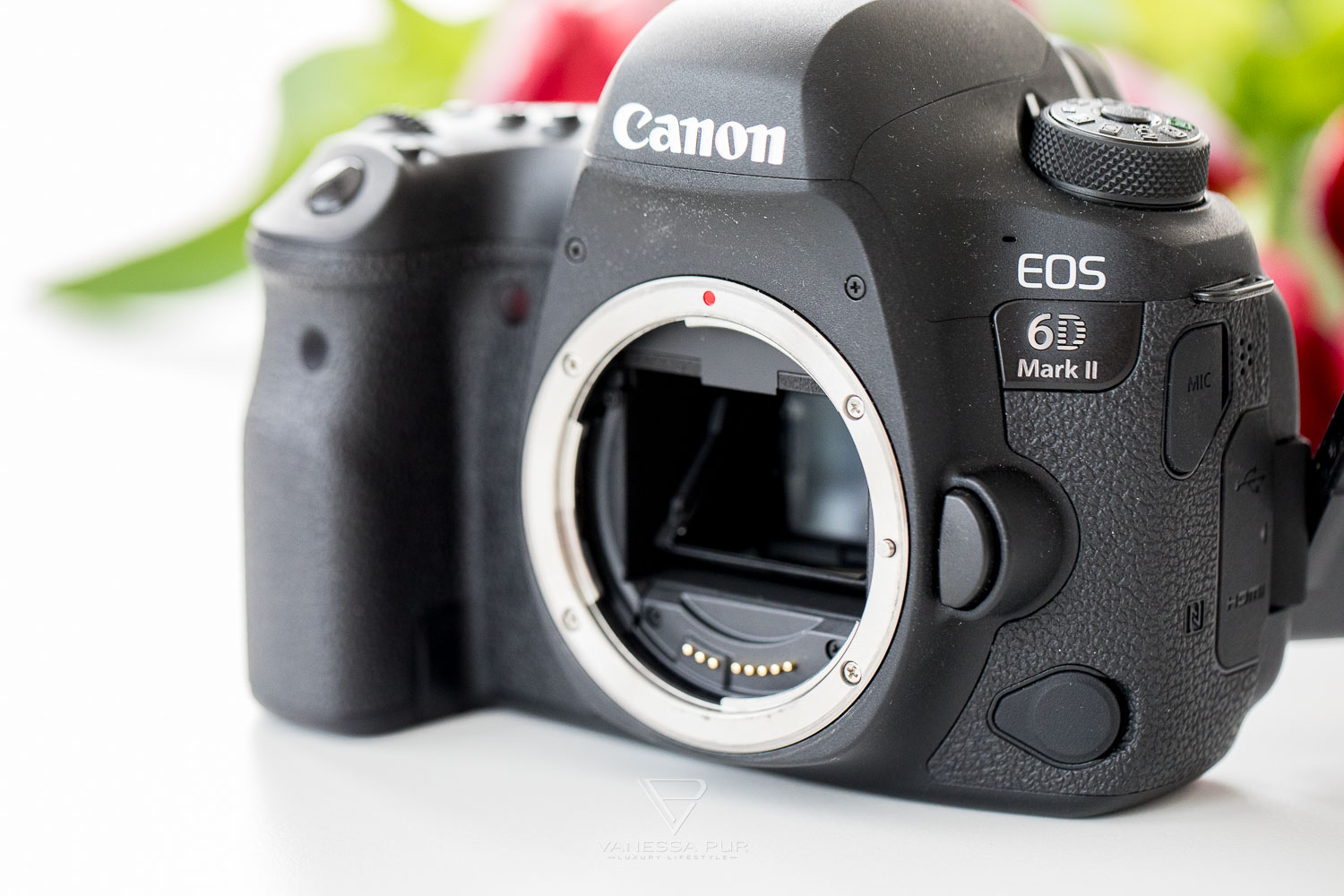 CONCLUSION – Canon 6D camera
If you want to get into full-frame with Canon, the Canon EOS 6D Mark II is a very good camera for very many requirements.
For YouTuber and Vlogger, the new Canon 6D Mark II offers many advantages in the endurance test compared to other cameras from the Canon range and can also keep up with the Canon EOS 5D Mark IV in video recording in many situations.
The big advantage, as already mentioned several times, is simply the touch monitor, which can be rotated and swiveled and thus enables many new video situations. We are completely thrilled with the Canon 6D Mark II for both vlogs and B-rolls, but also as a second camera for productions.
Also a clear recommendation is the camera, which wants to take both photos and videos, because here simply a good balance and complete product package is offered. You are always on the safe side as a photographer as well as videographer, and you also have a DSLR camera with an acceptable weight that can easily last a day on one battery.
Only for people who only want to produce photos, you can consider whether you would rather reach for the Canon EOS 5D Mark III, because here a double memory solution is available, joystick for better focusing and many small advantages that makes it even easier for photographers in everyday life. With currently almost identical prices between the predecessor model of the Canon EOS 5D Mark IV and the Canon 6D Mark II, you can consider it here.
The Canon EOS 6D Mark II also confirmed our good overall impression in the long-term test and is a recommendation for all people who want to get into full-frame with Canon, already have lenses from Canon and are looking for a camera with a fantastic autofocus system and a very good monitor. We will continue to use the Canon 6D permanently in the coming weeks and months.