Review of the Blue Microphone Yeti as a USB microphone for podcasts and videos. Which microphone can I use for podcasts? Which microphone can I use to easily dub my videos on the PC or MacBook? Do I need my own microphone for podcasts or can I record it with a smartphone? How good are the Blue Microphone Yeti microphones with USB connection.
We have received a lot of questions about microphones at least since our various livestreaming sessions and videos and would like to answer them. If you are looking for a microphone for recording with your camera, you can find separate information under "What do I need for YouTube" or "How good is the Rode Videomic Pro+".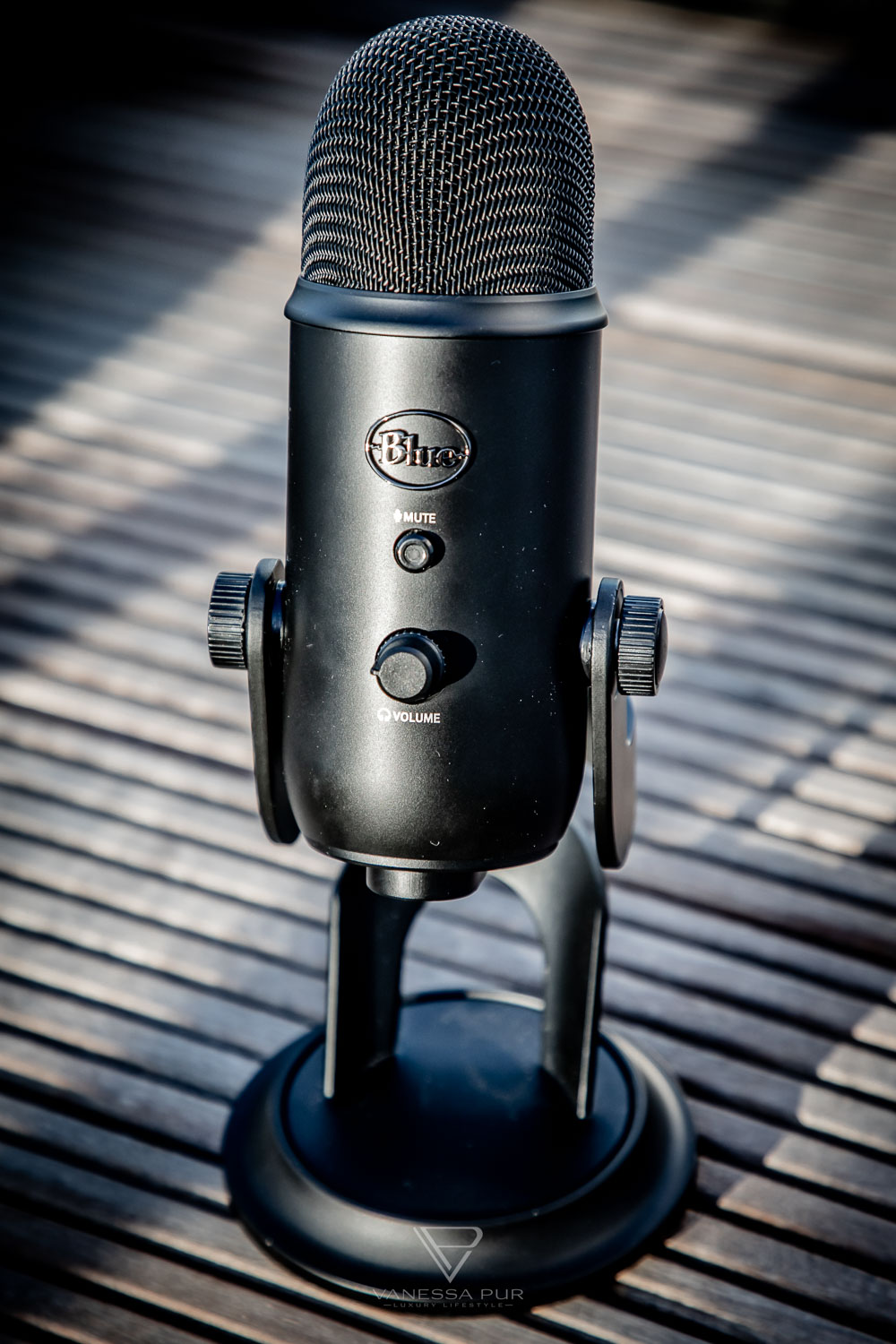 Microphone for podcasts and videos in review
Until a few years ago, microphone manufacturers Sennheiser and especially Rode and Shure dominated the German audio market, but more and more attention is being paid to microphones from Blue Microphone, and not without reason.
We took a closer look at the Blue Yeti USB microphone in black and subjected it to a review.
What is immediately noticeable is that the Blue Yeti USB microphone is in a similar price range as current podcast microphones from Rode or Audio Technica. The Blue Yeti USB microphone is currently available at various online stores between 120 and 150 EUR. The Blue Yeti USB microphone is available in various colors and also differs significantly in price. Colors like black are often available for 120 EUR, golden models quickly cost 150 EUR.
When you hold the box of the Blue Yeti USB microphone in your hands for the first time, you are initially surprised by the weight and size. The microphone with the stable base weighs about 1.5 kilograms and is therefore less suitable for travel. In contrast to the Rode NTUSB Studio, the stand of the Blue Microphone Yeti USB microphone already gives you the feeling that the microphone will certainly not tip over during recording and remains stable in position.
The Blue Yeti USB Microphone comes with a USB cable and can be connected directly to a Windows PC or Apple MacBook or iMac without installing any software (USB standard connector).
Technical data
If you look at the reviews of the Blue Microphone Yeti USB microphone, they are mostly very positive and the uses are quite different.
This is also one of the reasons why the Blue Microphone Yeti USB microphone has made a very good name for itself in the podcast and YouTuber scene within a very short time due to its three-capsule technology and flexible use. More and more radio stations and internet radio stations are also using the microphone solution from Blue Microphone.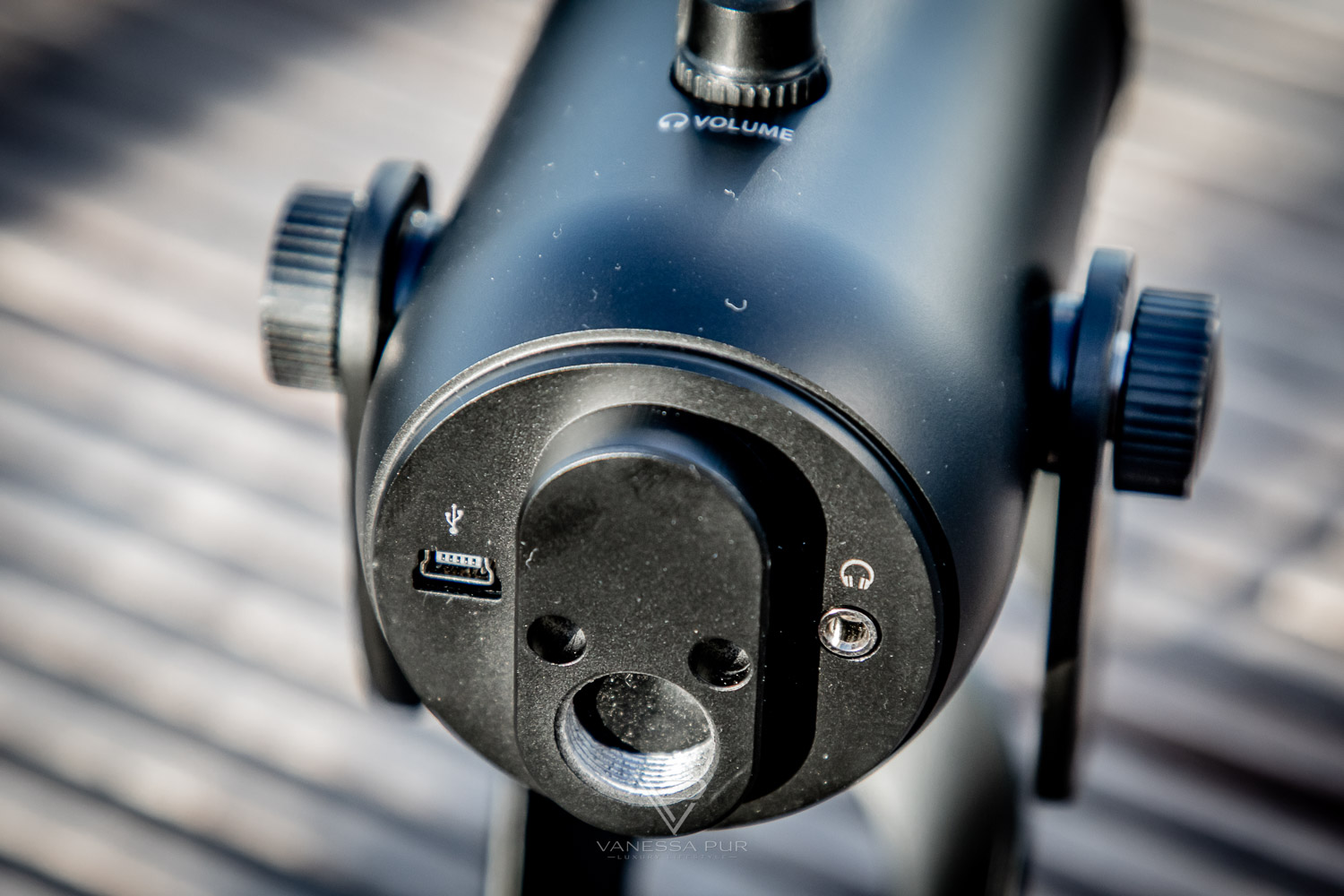 Directly on the device, the use can be set without additional software, choosing between different user profiles. The following applications are available:
NIERE mode (Cardioid Mode).
Ideal for podcasts, game streaming, voiceover applications and vocal and instrument recordings – in this setting, the sounds are recorded directly in front of the microphone and offer a full sound image.
STEREO (Stereo Mode)
Ideal for recordings with one left and one right channel, for recordings of large groups (e.g. choirs)
KUGEL mode (Omnidirectional mode)
This mode records not only sounds from one direction, but also the surrounding area. This setting is very suitable for group recordings or conversations in a conference call with several people or podcasts with different participants.
EIGHT mode (Bidrectional mode)
This setting is perfect for interviews with two people sitting across from each other. It uses the front and the back of the microphone equally. In addition, duet recordings are particularly successful in EIGHT mode.
Blue Yeti specifies a frequency response of 20 Hz to 20 kHz for this model, creating a microphone with very good values. The capsule diameter of the three membrane capsules is 14mm and is also used in many good USB microphones. There is a good mix between lows and highs and voices also seem very natural.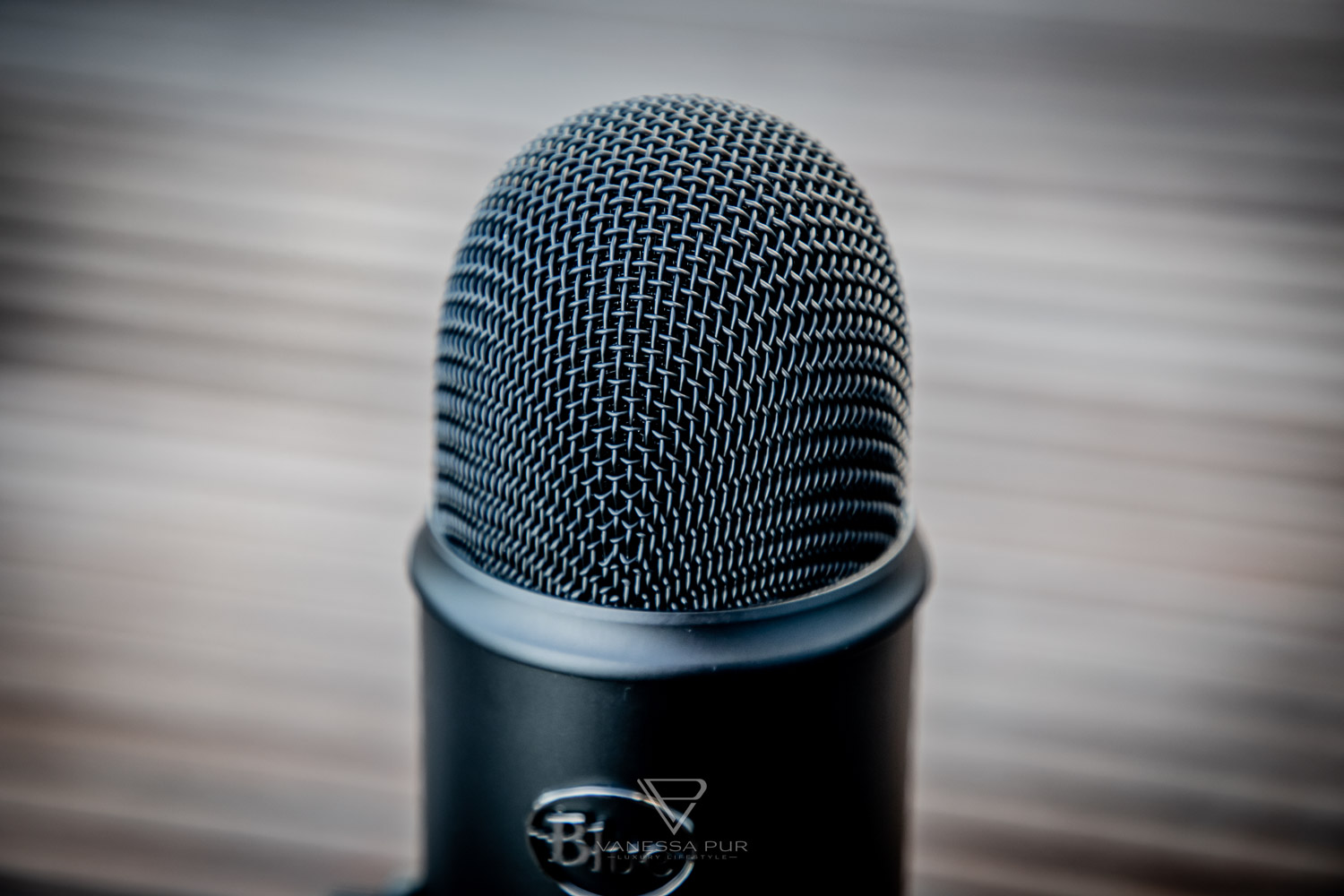 The Blue Microphone Yeti USB has a sampling rate of 48kHz, which is absolutely sufficient for podcasts, and a transducer bandwidth of 16bit.
Also available from Blue Microphone is the "PRO" model with a sampling rate of 192 kHz and a converter bandwidth of 24bit.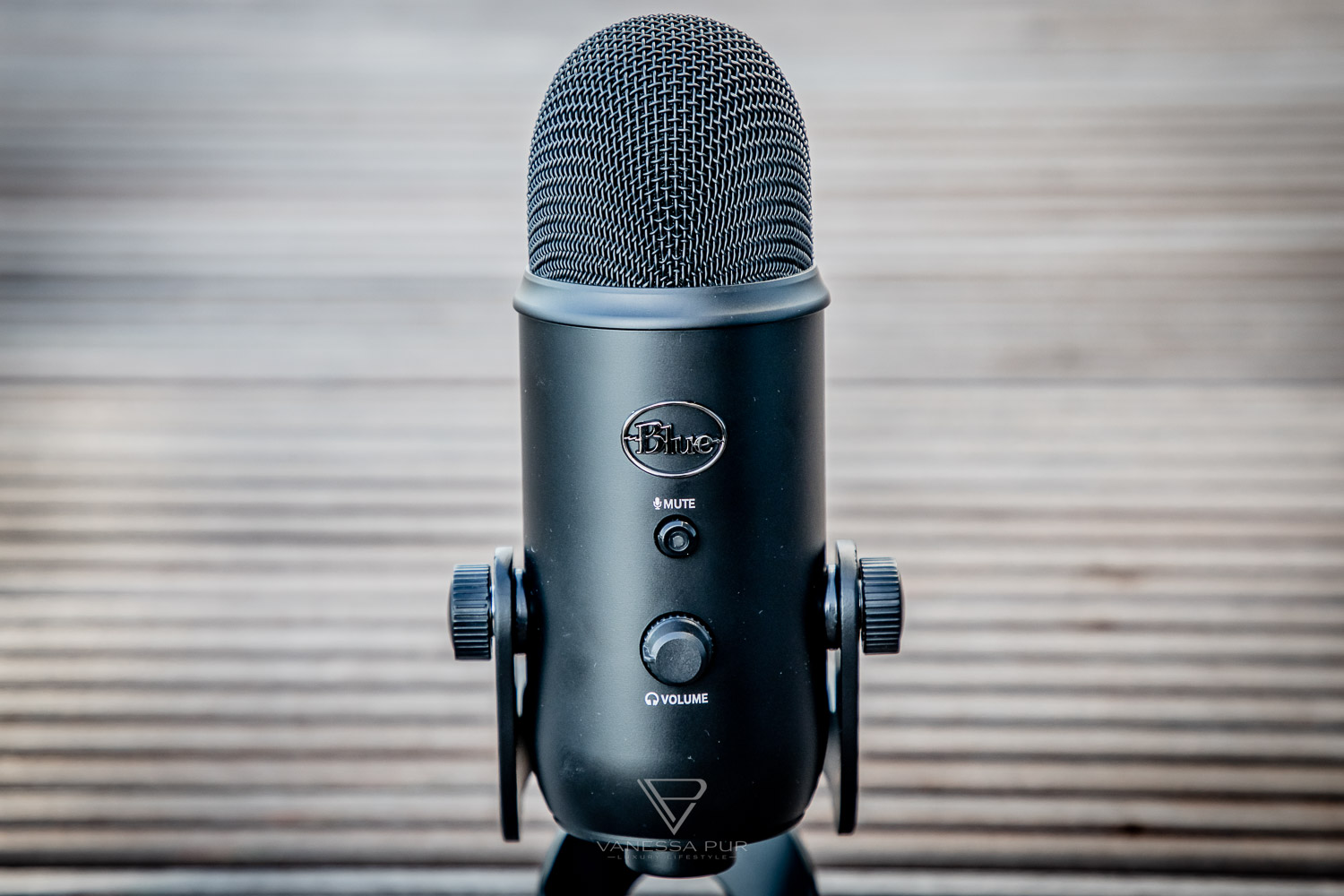 CONCLUSION – Blue Microphone Yeti
Especially for people who place a lot of value on speech and clear acoustics, the Blue Microphone Yeti USB microphone is a clear recommendation at this price. The workmanship, the easy connection possibilities of the Blue Microphone Yeti and the clean sound clearly set this model apart from other manufacturers.
The noise that occurs with all microphones is very low with the Blue Microphone Yeti USB microphone and can be perfectly controlled in many applications (such as Adobe Premiere or Adobe Audition) for this purpose. For most podcast and YouTube recordings, however, the recommended default settings are sufficient.
Since the diaphragm is very sensitive during sound recordings, it is recommended to equip the device in rooms with activities (e.g. radio stations, video studios) with the arm that is also available for the microphone, so that noises at the table are no longer recorded. The microphones from Sennheiser or Rode also record this background noise, but it is not as easy to integrate an arm.
Anyone who wants to start with podcasts and dubbing YouTube videos can absolutely not go wrong with the Blue Microphone Yeti USB Micro and therefore a clear recommendation.