A special event with a journey in the AUDI A8L 6.3 W12, the special luxury car and a relaxed journey, so one could describe the days with the Audi A8L 6.3 W12 for me as a non-car blogger probably. While many autobloggers were looking at the latest models at the IAA motor show in Frankfurt, I was driven comfortably from Munich to Baden-Baden in the AUDI A8L 6.3 W12 premium model from Audi.
Often, one is faced with the question of whether to use Lufthansa or AirBerlin for appointments in Germany between Munich and Stuttgart or Munich and Berlin, or whether to travel the distance by car or train after all.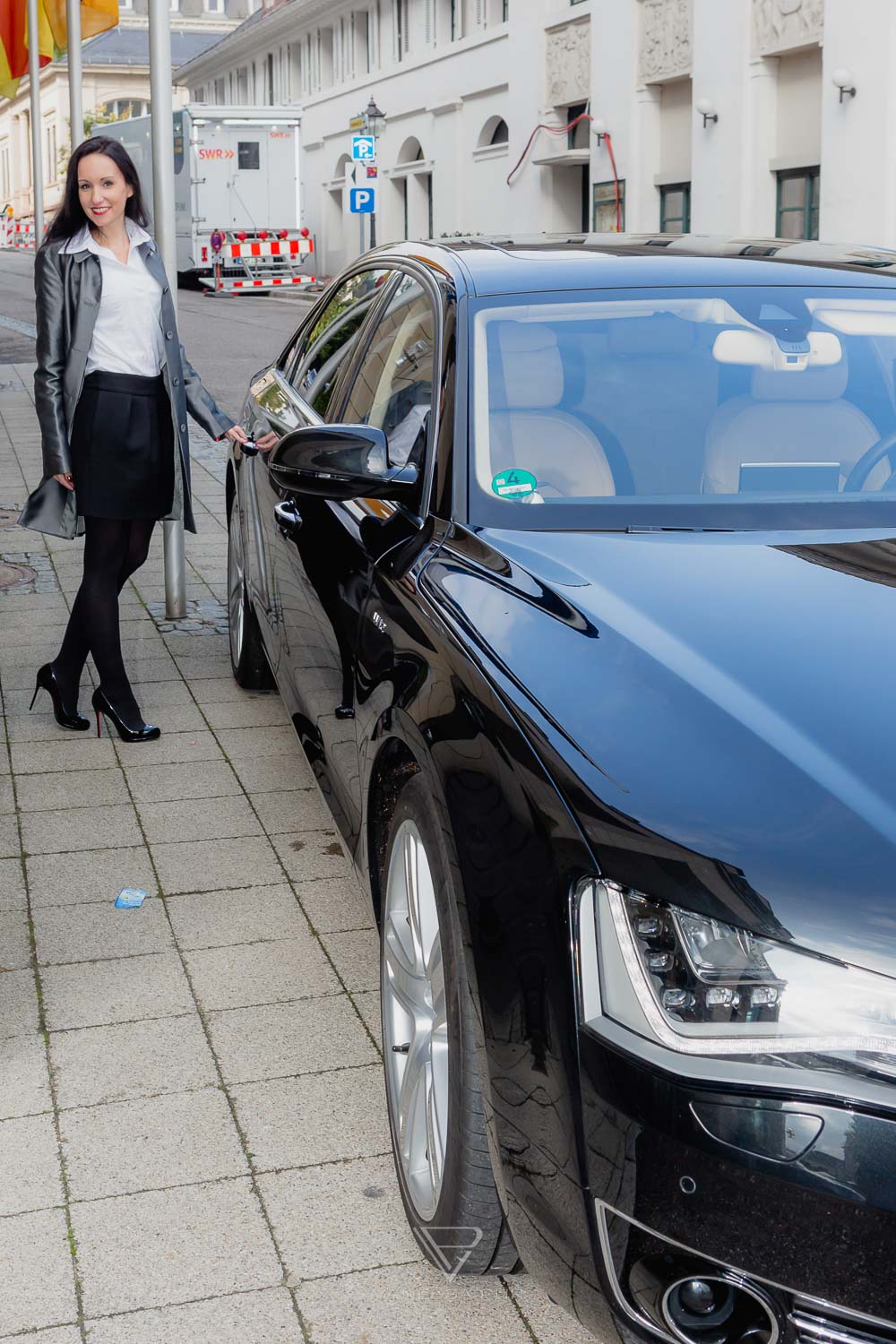 Driving report in the AUDI A8L 6.3 W12 as a passenger
Now I know a more convenient alternative without much waiting time, no need to drive to and from the airport, the Audi A8L sedan picked me up directly from the hotel and brought me to the hotel in Baden-Baden. With about 3.5 hours, the time is almost identical and at least as comfortable.
Sufficient space in the rear of the AUDI A8L 6.3 W12, comfortable soft leather seats, a good entertainment program and especially the possibility to work accordingly, write blogposts or even make some phone calls.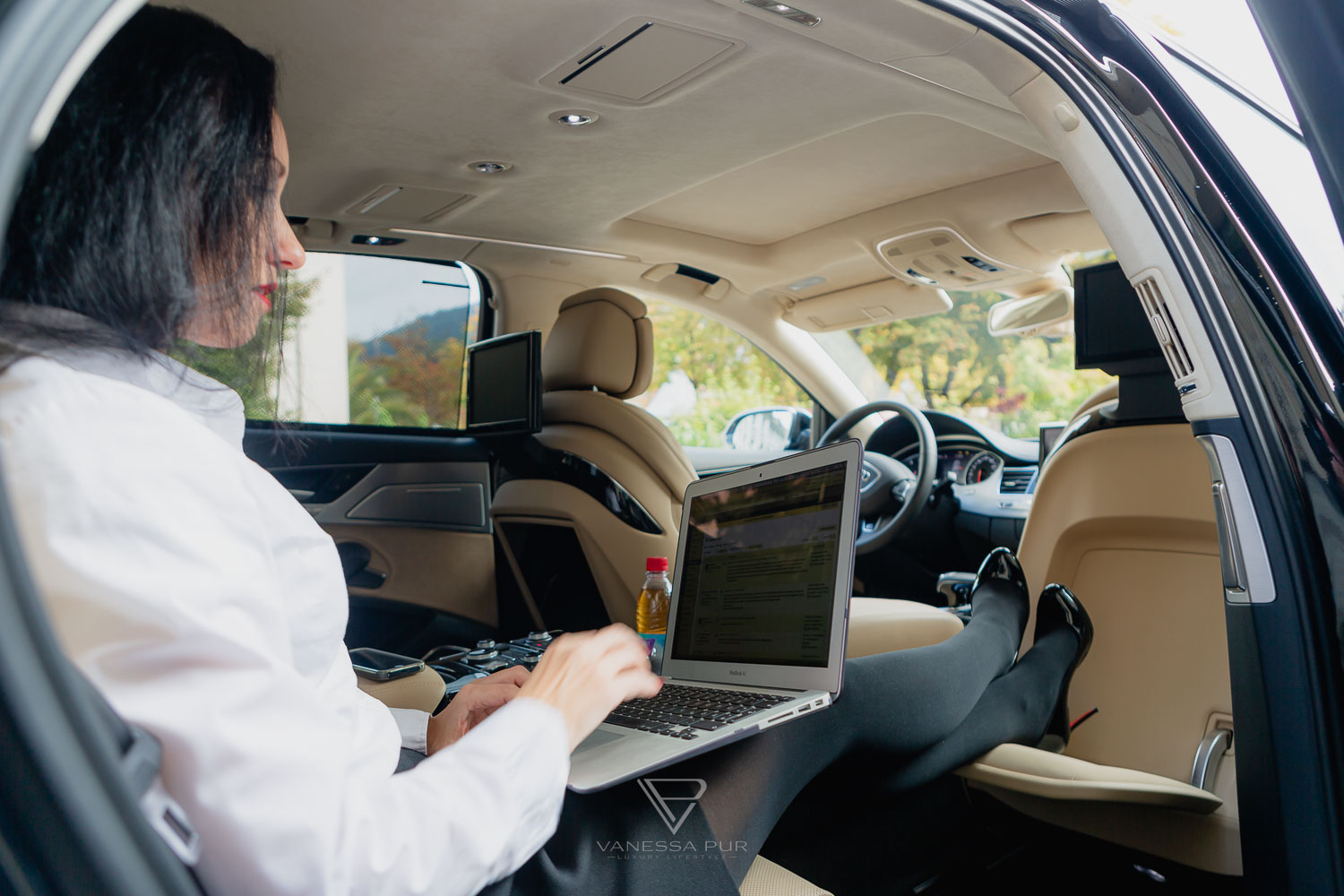 The AUDI A8L 6.3 W12 premium model from Audi with 368kw (500 hp) is of course very quiet on the road and the gasoline consumption of 11.9L / 100km is accordingly. For me as a non-typical car blogger, was therefore the comfort and lifestyle on board the AUDI A8L 6.3 W12 of course much more important.
A sufficiently large trunk (it had to finally some high-heels with to Baden-Baden) 🙂 is just as important for me as not having to worry about tight parking spaces or narrow parking garages. This car was "delivered" directly with chauffeur and therefore you park then directly in front of the entrances or in front of the red carpet … 🙂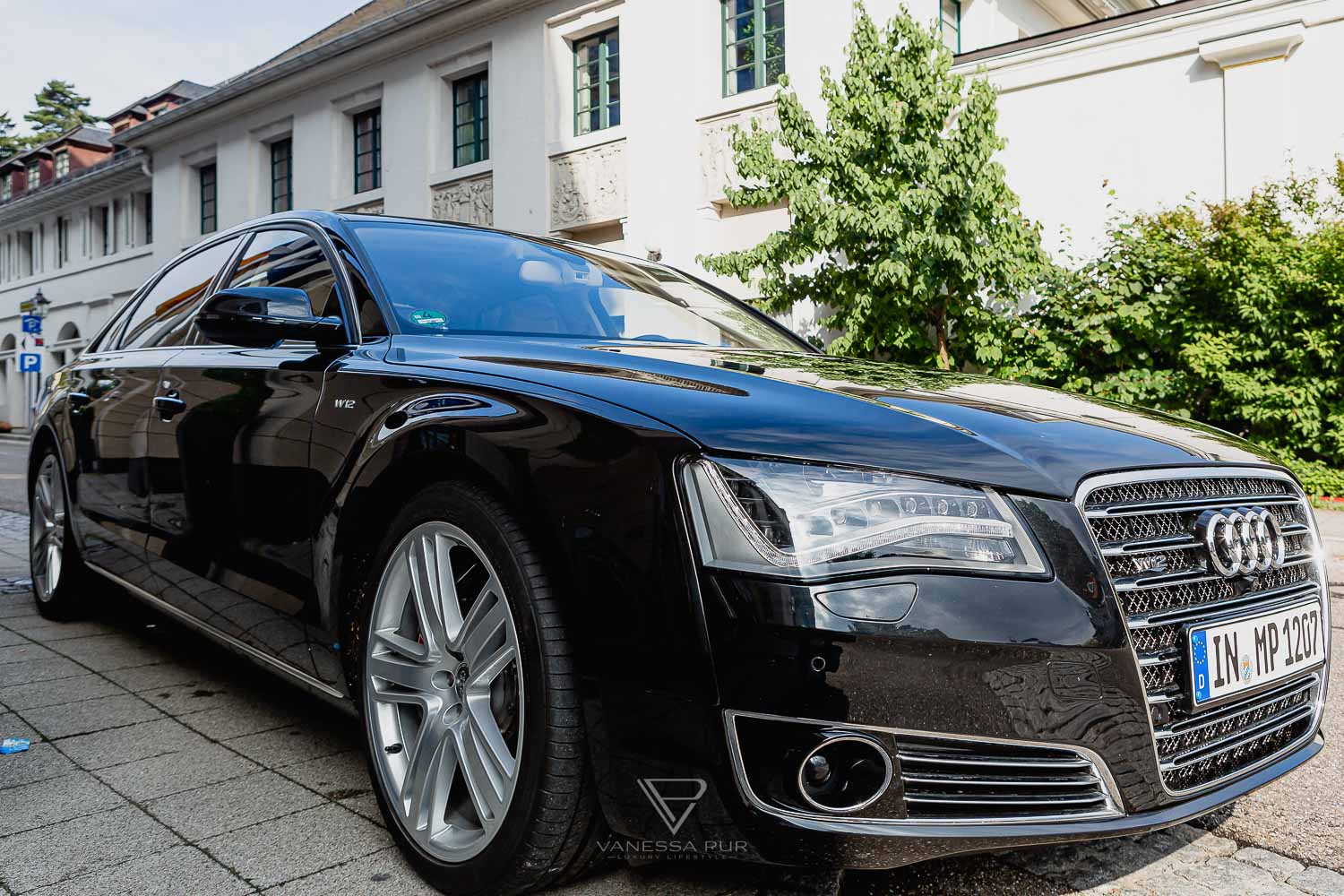 More important as a passenger for a relaxing trip are then rather heated rear seats with massage function, fold-out tables, as well as a separate entertainment system per seat with sufficiently large screens and a good view to the front. As a woman, you must of course also pay attention to the makeup mirror on the rear seats and this is sufficiently large and illuminated!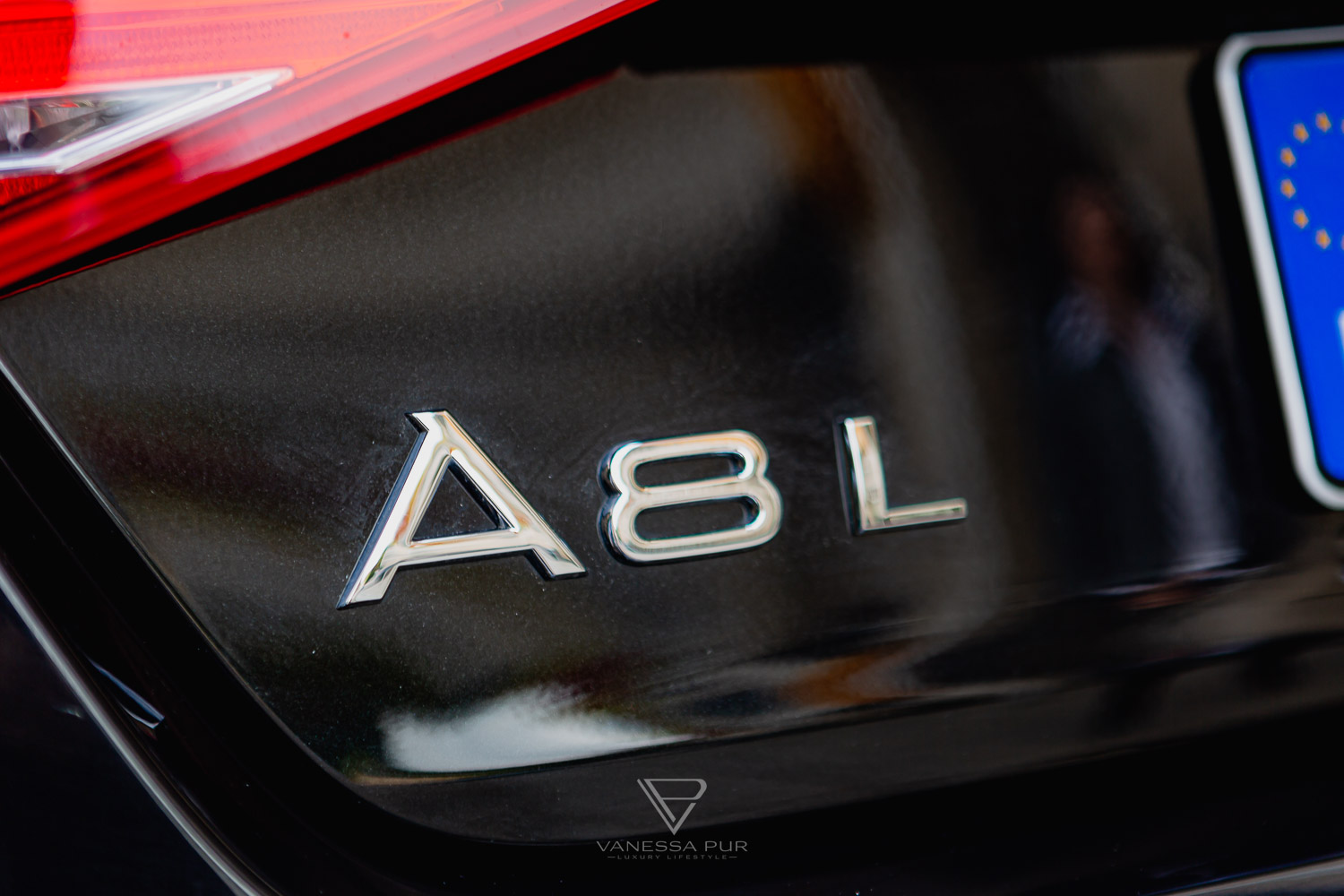 Reclining seat in the AUDI A8L 6.3 W12
An absolute highlight in the Audi A8L 6.3 W12 is, however, the right seat in the rear and thus an absolute plus in comparison to the Deutsche Bahn or an airline on the short haul. Those of you who also fly business class nationally from time to time will notice that the seats are not much different and apart from a small selected menu and a free center seat, there is not much difference to the seats in the back rows.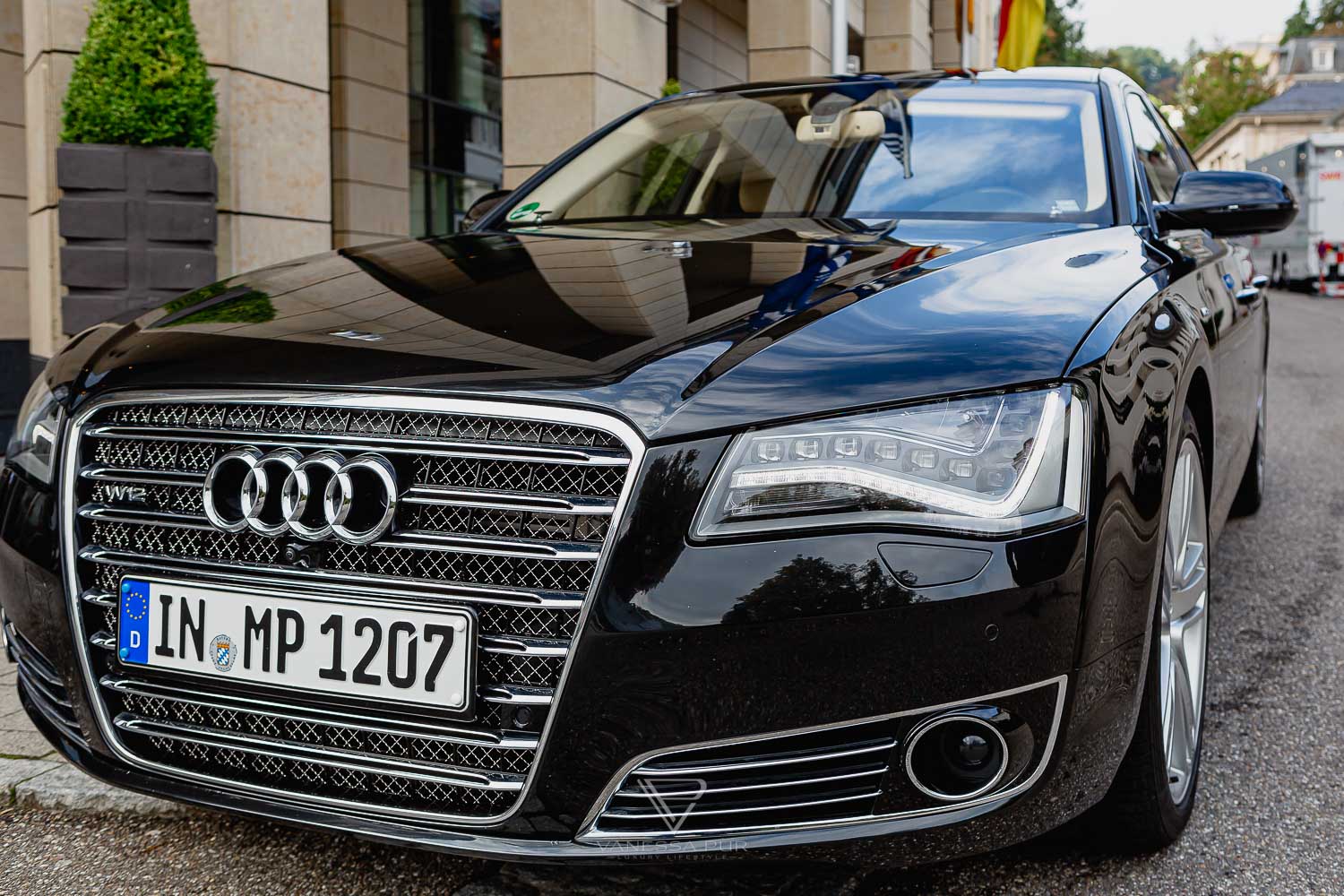 On the Audi A8L 6.3 W12 with "rear seat package (reclining seat)," you have your own reclining seat for the trip. The passenger seat folds and moves forward, the footrest folds out (automatically) and you get a nice reclining area while driving. It was certainly one of the most relaxing car rides through Germany and a clear added value compared to train or flight.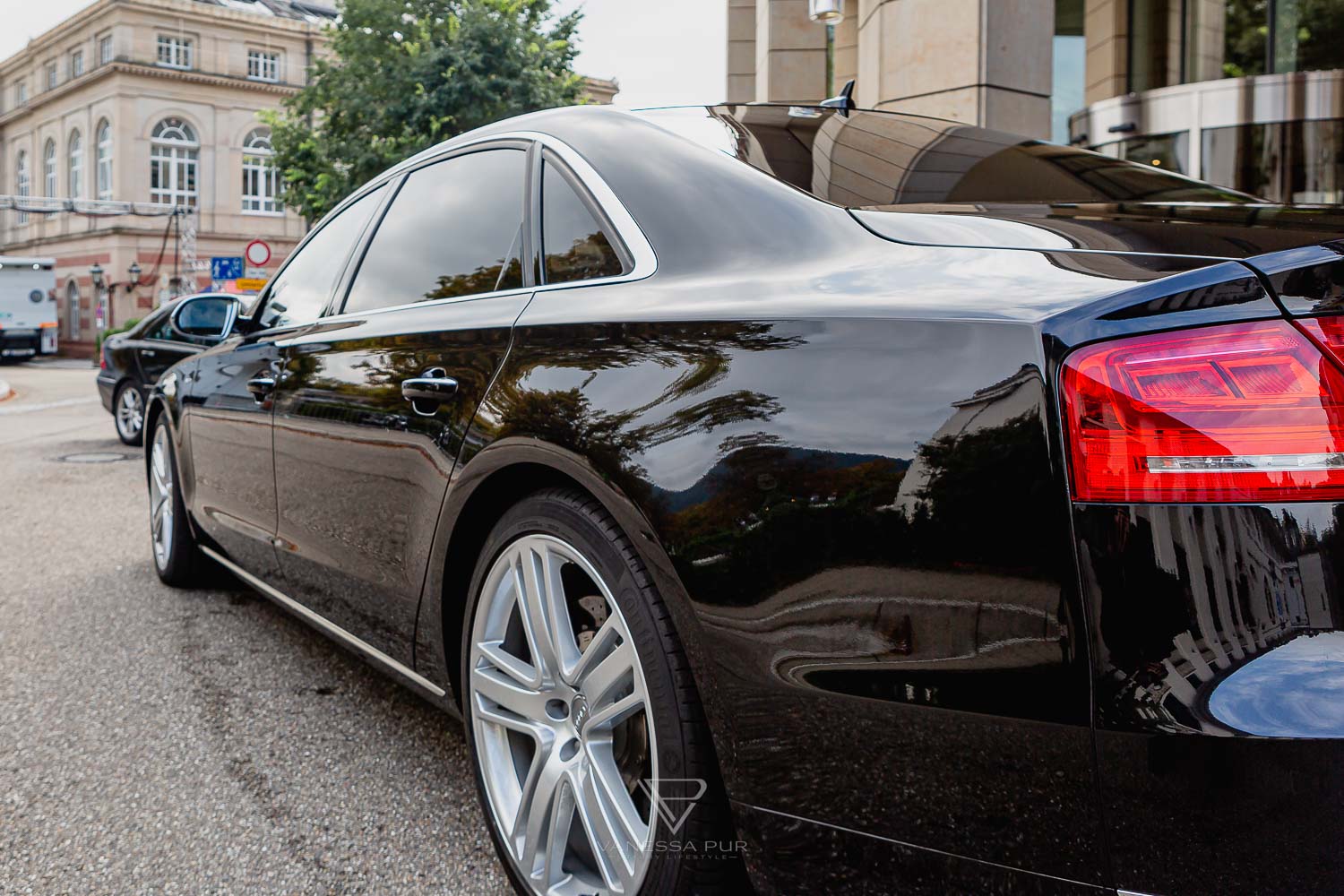 Conclusion – Experience in the luxury AUDI A8L 6.3 W12
It is not often that after 3.5 hours each in Baden-Baden and the next day back to Munich, one drove so pleasantly, could sleep well and enjoy the peace in the car. This was of course largely due to the very nice car from Audi, as well as my very nice driver, who was available 24 hours for me for the SWR3 New Pop Festival. Having a safe driver, a car with all imaginable safety features, incl. night vision assistant, lane detection, etc. absolutely contribute to getting a good and safe feeling while traveling.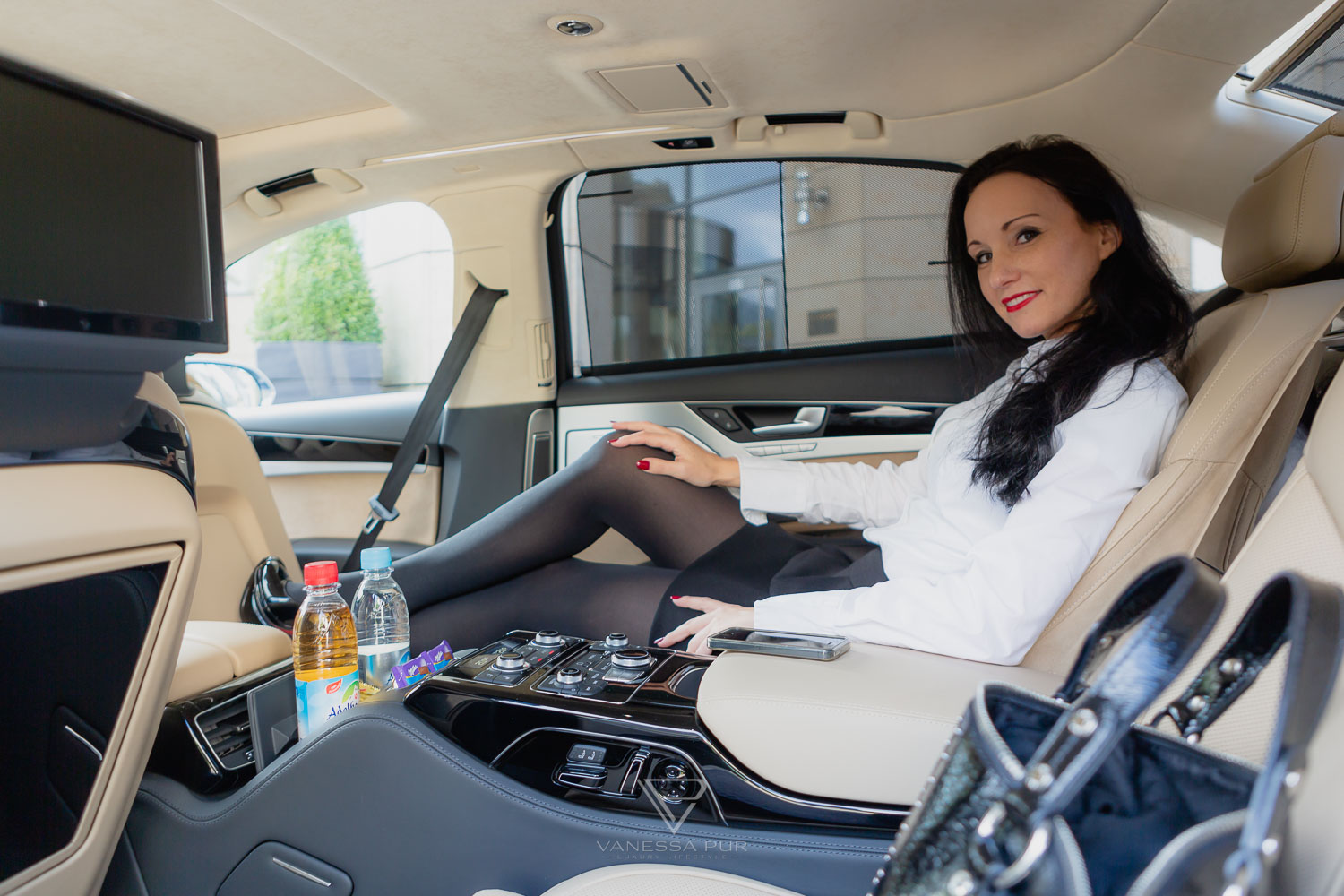 I personally like the combination that the Audi brand offers, on the one hand young talents are promoted, art and culture are supported, as well as many sporting events and at the same time a great range of cars are produced – from a small Audi A1 (even available as a nice safety car) to Q3, Q5, Q7 as "SUVs" and the comfortable sedans, such as the Audi A8. However, my personal favorite from Audi is currently a completely different model – about which I might write a new lifestyle impression for car bloggers and interested readers in the future – the R8 🙂
Many thanks to AUDI in Ingolstadt for the great SWR3 event and the very comfortable drive to Baden-Baden and back to Munich with the Audi A8L 6.3 W12. I really enjoyed it and will think back on it for a long time.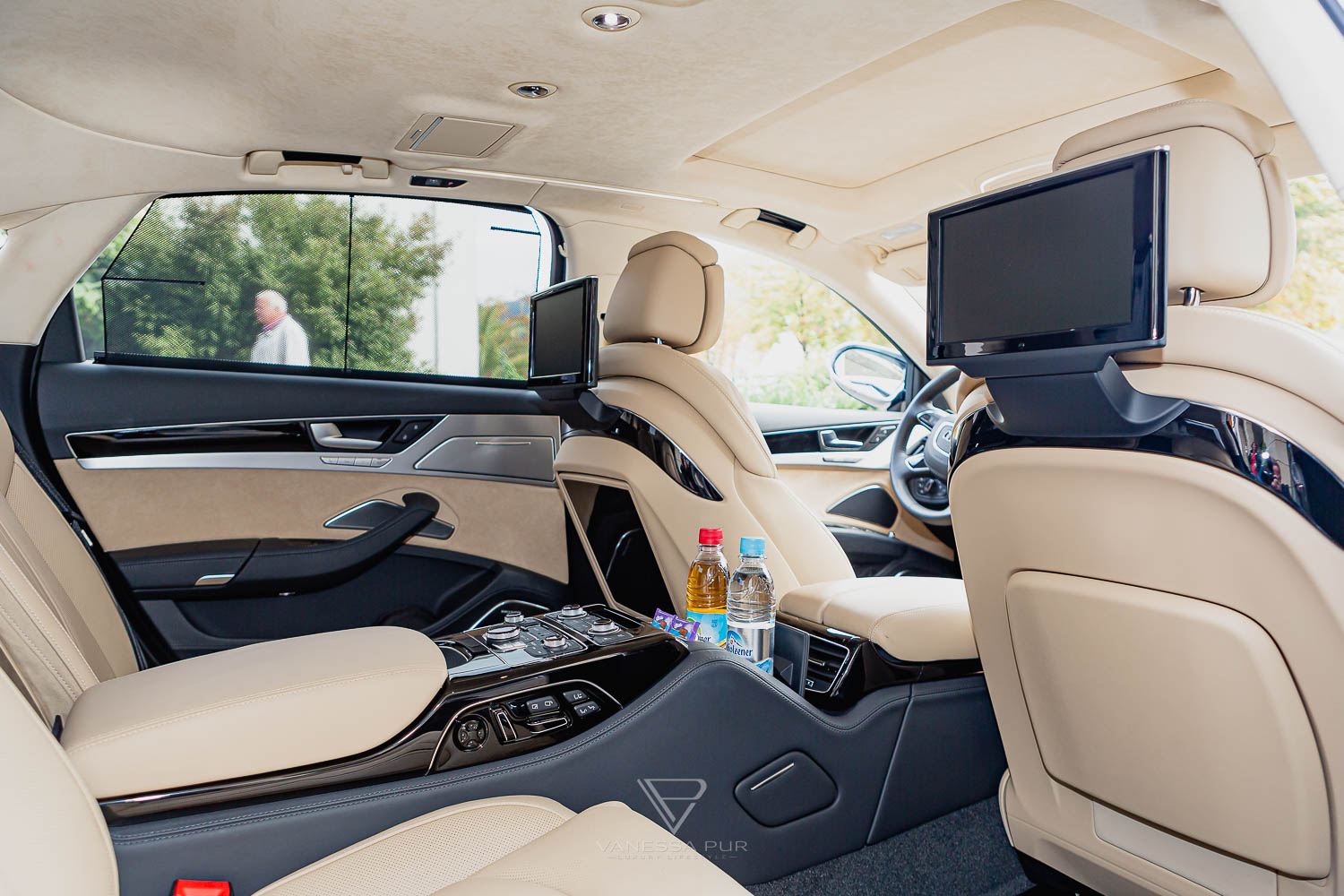 Another car report about the A8L can be found on the page of Thomas at Autogefühl.de who also made the contact to Audi – many thanks again at this point.