Pinterest guide to the app on your smartphone for image collections, mood boards and inspiration. What is Pinterest? Is Pinterest free? Is Pinterest an app for the smartphone? How do I use Pinterest? Is there a tutorial on Pinterest? Why do I need Pinterest? Does anyone have any experience with Pinterest? Pinterest tutorial, what is it and why do I need it? So many questions revolving around the social media network Pinterest. Even those who use Pinterest are not quite sure what Pinterest is really good for and if Pinterest has a future.
What is Pinterest? Pinterest tutorial explanation.
Pinterest guide and explanation of the images app. Pinterest consists of many images uploaded by the users into different folders. Thus, Pinterest is a collection of images that can be accessed on PC, laptop, tablet or smartphone. You can upload images yourself from various websites, or access images already uploaded by other users.
Pinterest is supposed to serve for inspiration, explanation, as well as collection of images. In the past, one might have cut out an interesting newspaper article and pinned it into a notebook – today, one "pins" an interesting look, a compelling recipe, or a beautiful eye makeup tutorial, a how-to, into an online album.
People have their own profile on Pinterest and their own platform where they can create their own folders to collect or subscribe to existing folders. Most have their pinboard folders visible to all other Pinterest users – though those who prefer to create a hidden folder can set this up as well. Pinterest is free for users and additionally available and usable as a smartphone app.
Why do you need Pinterest? Use Pinterest Guide
Pinterest serves as an inspiration or notepad for many. Some "pinners" get ideas here on how they want to decorate their home, some get inspiration or an idea of their own wedding here. Still others find Pinterest instructions on how to conjure up a great eye makeup or a delicious dinner step by step.
For bloggers, however, Pinterest is doubly interesting. If you pin an image from your own website and then share it because others like it, you'll get a few more visitors a day to your blog in the long run. Because whoever clicks on the image on Pinterest larger, comes to the associated website from which the image originates. The user gets even more information about the image, as well as further explanations.
Can I also use the images from Pinterest on Instagram? Pinterest instructions
No. The images that can be found on Pinterest are usually associated with a website that has the rights to the image. As long as you only continue to "pin" the images on Pinterest there are no problems, as the link to the original website and thus to the photographer remains.
However, if you upload the image to Instagram or Facebook and only specify #inspo or "Pinterest" as the source and do not have written permission from the photographer, you are liable to prosecution because you are violating the rights of the photographer. Unless, of course, the images are your own. For more on image rights, check out my blog post on copyrights.
Pinterest tutorial – How does Pinterest work?
The most important thing about the Pinterest tutorial: You need a Pinterest profile – you can find my profile at www.pinterest.com/blissiry. You can add a small description, a profile picture and link your blog if available. Think about a username under which you can be found and which you perhaps already use on Instagram.
If you want to edit the information, click on "Edit profile" in the upper right corner of the browser window or on the rotary wheel in the upper right corner and then "Edit settings". Here you can also adjust the settings for notifications.
You will now see a line on the profile page under which you can see your pinboards, your pins, your likes, your followers and the people you follow. You can also click on these numbers directly if you want to see more information and details.
After that, you can create different albums or pinboards or also called boards in which you want to collect pictures. Just click on "Create pinboard" in the profile view under the profile numbers and now choose a good description, an explanation and a topic for the pinboard. For city folders it may be interesting to select the map function. Here you can also select whether the pinboard should be private or secret.
How to pin pictures? Pinterest Instruction
Either let yourself drift by entering a term in the search (top left) or click on the three stripes to the right of the search and select a topic. You will now see all the pins that others have already pinned. If you are particularly interested in a picture or a pin, you go with the mouse on a picture and click either on the heart, in order to "liken" the picture and thus to remember, or you want to have it likewise in one of your pinboards.
Here you click on the red button "Pin" on the picture and after a short moment a selection of your folders appears. Just click on the desired folder and the picture is now in your pinboard.
If you want to pin pictures from a website, then visit this website. Often there is a plugin there that already has a "Pin it" button appear on the images there, which you then just have to click on. Alternatively, you can install a Chrome plugin or browser plugin to pin something from any website.
On Pinterest itself, you can also click on the small plus sign at the bottom right of the browser and click "Pin from a website". Now you just have to enter the address of the website, or blog post and you will see the possible images, which you can then pin as usual, as already explained in my Pinterest tutorial.
Pinterest for bloggers? Is it worthwhile to use Pinterest?
Pinterest is a very interesting network for bloggers and is often mentioned directly after Facebook and Instagram. In the USA, Pinterest is already one of the most important traffic generators after Google for many beauty and fashion blogs. Many readers first want to be inspired by ideas and then find out more information about the fashion look or styling.
The direct link from the image on Pinterest to the blog post generates a lot of traffic, depending on the structure of the pins on Pinterest. In the USA and Great Britain, many beauty blogs receive between 500 and 1000 visitors from Pinterest alone. In Germany, depending on the topic, it is still between 50 and 250 visitors.
Also on my blog Pinterest is an important driver for traffic and often far more important than a post on Facebook or Twitter. Especially with my newer looks, such as with the leather skirt and tights in Bonn, the images have already been pinned over 250x. The advantage for the blogger is of course – new traffic and new visitors who can become followers and relatively little effort.
An image lives on in Pinterest even over years and constantly generates new pins and visitors. If I look at some of my good travel pins on Pinterest, they have been re-pinned over 500 or even 1000 – and more every day….
What images are getting pinned and shared on Pinterest? Pinterest Guide
In general, there is no exact rule as to which images are frequently shared and frequently liked on Pinterest. However, there is the empirical value that beauty and makeup tutorials are shared most often on Pinterest, as well as baking recipes and tips and information about everyday life.
It can also happen that an image gets no likes and reactions at all in the first weeks and months and eventually becomes one of your best images. With Pinterest, you simply need patience and consistency. If you are active on Pinterest yourself and also share images from other participants, you will also get more interactions and more fun on Pinterest based on experience. More images shared = more followers = more clicks to your website.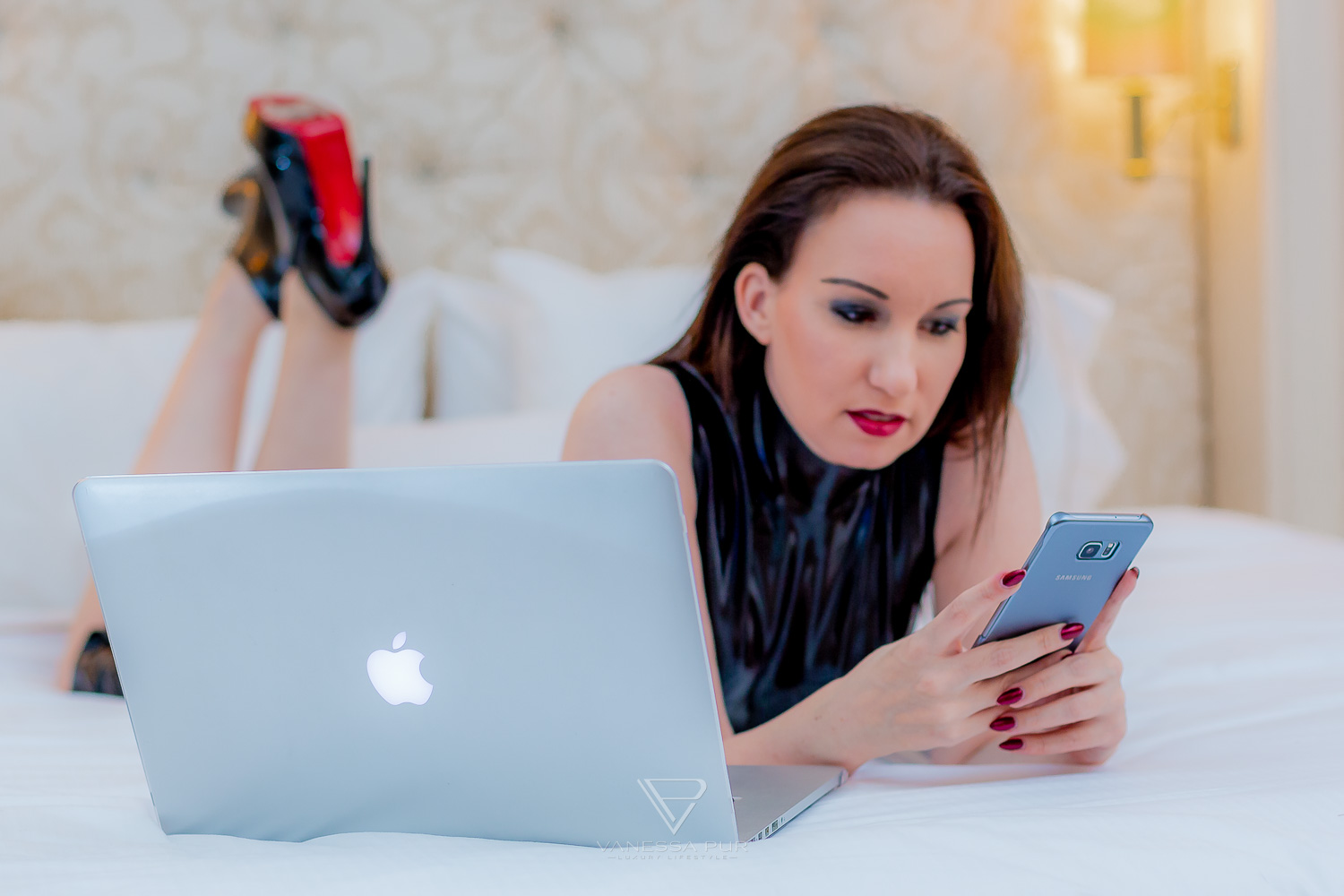 Conclusion – Do you need Pinterest? Pinterest Guide
As a blogger, you should use Pinterest with my Pinterest guide. Anything that drives traffic to your blog makes sense. Even though it may not show up in your stats at first, it can change quickly with a really interesting pin that "takes off" and gets pinned and liked by many.
As a social media user, the app is just fun to use with or without Pinterest instructions. You quickly browse through delicious recipes or great explanations and styles. It's a quick collection with lots of beautiful images and inspiration. Hardly any other social media network manages to make you surf for hours through all the images. Whether at home on the PC or laptop or on the go via smartphone app.
Just try my Pinterest tutorial and pin away and of course do not forget to follow me :). Who finds the principle interesting, but would like to read more of the blogpost directly, I can recommend my blogpost to Flipboard. Flipboard works very similar, but already shows more of the blogpost. Have fun with a Pinterest tutorial for a perfect profile.